Barbara Bergmeier has joined Jaguar Land Rover (JLR) in the newly created role of executive director of industrial operations, with responsibilities across manufacturing, purchasing and supply chain. She is also appointed to the board of directors.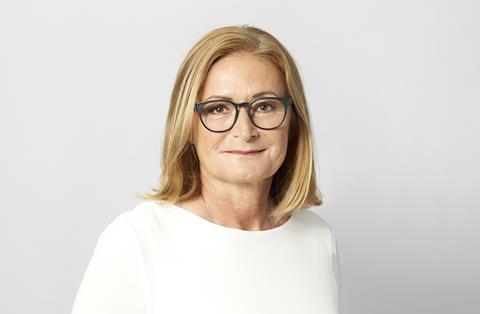 Jaguar Land Rover has set up the new Industrial Operations organisation to "consolidate accountability for the complete ecosystem of how the company produces vehicles, in one place".
Carmakers are striving to more closely align previously siloed departments in an effort to mitigate supply chain disruption stemming from the Covid pandemic, which has resulted in shortages of essential components, global shipping delays and production volatility. Greater transparency between purchasing, production and logistics is now a priority.
According to the carmaker, one of Bergmeier's priorities will be "to transform, at speed, this reconfigured organisation and Jaguar Land Rover's robust, sustainable end-to-end supply chain as part of a fully connected industrial strategy."
The company said the reorganisation would deliver greater efficiency and resilience in global operations. The appointment in the reorganised division is also meant to promote the carmaker's emphasis on quality and sustianbility.

"Barbara has a track record that demonstrates a dedicated focus on quality and sustainability, and will play a key role in accelerating Jaguar Land Rover's Reimagine strategy," said JLR in a statement.
According to the carmaker a sustainable supply chain is vital to tits goal of fulfilling its Science Based Targets initiative (SBTi) commitment to reduce operational greenhouse gas emissions by 46% by 2030, as well as achieving net zero carbon emissions across supply chain, products and operations by 2039.
"I'm thrilled to be joining Jaguar Land Rover at a time of strategic transformation. It is an exciting opportunity to create a fully connected, holistic industrial strategy, supported by the strongest supplier relations, that maximises the quality, efficiency and sustainability of our industrial operations around the world," said Bergmeier.
Automotive and aerospace
Bergmeier more than 30 years' experience of manufacturing, supply chain and supplier relations in the global automotive and aerospace industries. She moves to Jaguar Land Rover from Airbus Defence and Space, where she was executive vice-president and head of operations with responsibility for manufacturing plants, final assembly lines and service operations for military aircraft, as well as manufacturing, integration and testing for space activities around Europe.
Bergmeier's previous automotive experience includes 24 years at BMW Group, with senior responsibilities across a range of departments, beginning as manager of logistics in Landshut, Germany and including being vice-president of assembly and logistics for BMW Manufacturing in the US.
Prior to Airbus, Bergmeier also worked at tier one supplier Dräxlmeier as chief operating officer.
"We are delighted to welcome Barbara to the executive team in this critical new role that harmonises all the elements of our supply chain," said Thierry Bolloré, CEO of JLR. "Barbara is a talented leader with immense experience of the challenges within industry. Her natural pursuit of quality and full end-to-end industrial experience, combined with a values-based and people-centric approach to leadership and diversity, will be vital in continuing our own Reimagine journey."