Dr Robert Engelthorn has taken over as president and CEO of BMW Manufacturing in the US. He replaces Knudt Flor who has retired from the company after 33 years. At the same time, Jeffrey Gaudiano has retired from his role as vice-president of production control, logistics and VPS (value-added production system). A successor for that role has not yet been announced.
BMW Manufacturing is based at the Spartanburg plant in South Carolina, the carmaker's biggest assembly plant globally. It makes around 1,500 vehicles a day at normal production levels and exports two-thirds of that to more than a 100 overseas markets, the largest vehicle exporter in the US.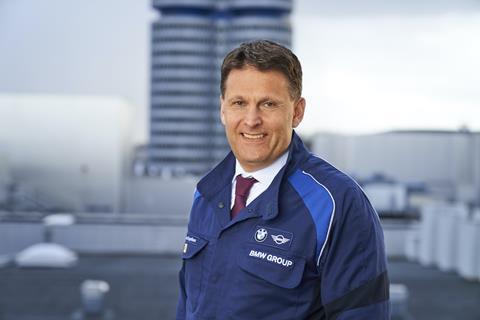 Dr Engelthorn joined BMW in 2011 and has held a number of roles at BMW locations around the world. He held various senior production roles at the Munich and Regensburg plants in Germany before moving to the BMW Brilliance Automotive joint venture in China where he led the Technology and Production division for the Dadong and Tiexi plants.
Dr Engelthorn returned to Germany in 2018 and took up his most recent role as director of the Munich plant, overseeing preparations for the production of the BMW i4 electric vehicle, which will be assembled from this autumn.
"Robert is the perfect match for Plant Spartanburg. He combines great international experience and broad technical expertise, especially for the manufacturing of electrified cars," said Dr Milan Nedeljkovic, member of the board of management responsible for production at BMW. "I'm sure he will successfully steer this plant into its great future."
Knudt Flor became president and CEO at Spartanburg in December 2016, moving from his role as senior vice-president of corporate quality based at BMW Group headquarters in Munich.
Amongst a range of senior roles at BMW over his long tenure with BMW, he also worked at BMW Brilliance in China as senior vice-president and chief operations officer for manufacturing and procurement.
Peter Weber, the current head of the Mini plant in Oxford and the Swindon pressings and body components plant, both in the UK, will take over from Dr Engelthorn at the Munich plant.
Jeffrey Gaudiano worked for BMW for more than 28 years and, prior to his most recent role in logistics and production at Spartanburg, was managing director and CEO for BMW in Thailand.
Dr Peter Weber, Director, Plant Munich, BMW Group, will be speaking about the transformation of BMW Plant Munich as the opening to the AMS Automotive Evolution Summit on May 17-19, where he will be joined by experts from Scania, Volvo Cars, ZF, Gestamp and others.