Eva Ames has taken up a newly created role at logistics provider DSV as director of the Electrification and Mobility Competence Center (EMC2).
Ames was previously director of logistics at Mahindra Automotive North America and brings experience from other carmakers, including Honda and Tesla, as well as from freight technology expert ATDynamics. She was also a regulator for light-duty passenger vehicles at the US Department of Transportation National Highway Traffic Safety Administration.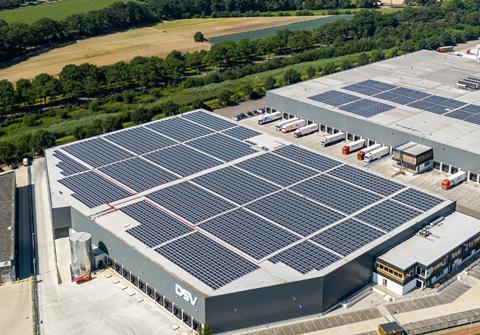 "We are pleased to welcome Eva to the DSV family to lead this effort," said Greg Slawson, DSV's senior vice-president and automotive global vertical lead. "The creation of EMC2 represents DSV's commitment to present and future success for both our customers and the industry as the world undergoes the electrification transformation."
As director of EMC2 Ames will lead DSV's efforts to provide logistics services to companies making electric vehicles (EVs) and future mobility concepts.
"EMC2 blends existing DSV resources and capabilities for supply chain design and freight transportation with the rapidly emerging new challenges seen across the industry to produce best-in-class solutions for suppliers and manufacturers of all sizes, from start-ups to long-standing OEMs," said DSV in a statement.
Ames will be speaking at the forthcoming Automotive Logistics and Supply Chain Global Live conference, being held in Detroit between October 5-7 this year.