As Faraday Future future looks eastward as it seeks to expand the production and rollout of its flagship FF 91 EV, the firm is making a series of appointments to its team of experts to oversee this process.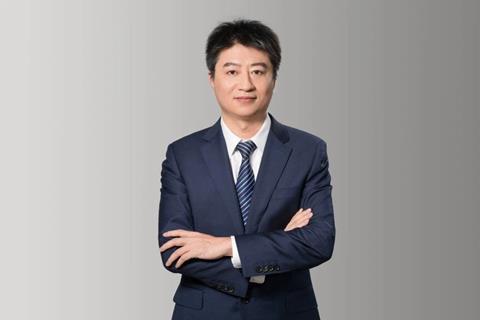 California-based electric vehicle (EV) start-up Faraday Future Intelligent Electric (FF) has named Liu Yuchao as its senior vice-president of supply chain in China.
"It is a great honour to join Faraday Future, which is a very competitive company with big dreams," Liu Yuchao said. "I'm looking forward to opening a new chapter of my career at FF; I know that my experience in the supply chain field can help accelerate the mass production and delivery of the FF 91 in the China market."
The move comes as the company arrives at a critical juncture in the delivery of its FF 91 EV.
Liu will oversee FF China's supply chain, reporting to FF China CEO, Chen Xuefeng, and global supply chain head in the US, Benedikt Hartmann.
Liu comes to FF with 16 years of experience in supply chain management, procurement strategy, cost control and EV operations.
Before moving to FF, he held a number of senior roles in operations and procurement at Chang'an Ford Mazda, Chery Jaguar Land Rover and Ford Motor China.
Faraday Future is currently seeking executives and employees across the world as part of its shift towards mass production and delivery of the FF 91. Just this week, Faraday has appointed Matt Tall as vice-president of manufacturing.
This also comes as the company is expanding production capacity in Asia. Earlier this year, FF began working with Myoung Shin, a leading contract manufacturing partner in South Korea for future models.
The purpose of the agreement is to see the additional capacity required to manufacture vehicles. Production has been agreed to be launched in a former GM plant with certain key personnel in vehicle output. Likewise, FF is seeking to provide a base to further expand manufacturing capacity in China.
As the firm pursues its new hybrid manufacturing strategy, it is looking for key staff for its revamped manufacturing facility in Hanford, California, and expects to continue to increase hiring there in the coming months.
Huge investments have been made into refurbishing the Hanford plant and moving to a less capital-intensive business model. The firm's primary manufacturing of the FF 91 will take place at the 102,000 sq.m site.
In January this year, FF announced that it would agree to merge with Property Solutions Acquisition, which will see the business listed on the Nasdaq stock exchange.