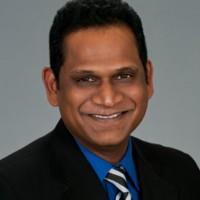 Ashwani Muppasani (pictured) has joined Fiat Chrysler Automobiles (FCA) in the Asia-Pacific (Apac) region as head of purchasing and supply chain management (SCM). He moves from his role as vice-president, Americas Operations and Quality at sensor technology firm TE Connectivity.
Muppasani's new role combines two previously separate responsibilities and follows on from FCA's realignment of the purchasing and supply chain functions at the beginning of this year with the appointment of Carl Smiley as chief purchasing and supply chain officer in North America (Smiley also moved there from TE Connectivity). Further announcements about new roles for Marcello Bariani (Apac head of purchasing and supplier quality) and Victor Toral (Apac head of SCM) are expected.
Ashwani joins FCA with significant purchasing and supply chain experience. He spent more than 14 years at GM in a variety of global purchasing, supply chain, operations and supplier quality roles, working in Brazil, India, South Korea and the US. He also worked as supplier quality manager at the SAIC-GM joint venture in China.
Ashwani reports directly to Massimiliano Trantini, FCA's chief operating officer in the Apac region.