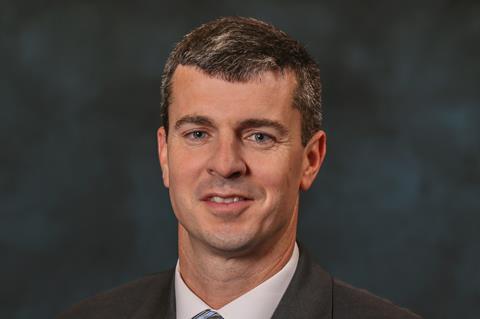 Heath Holz (pictured), who was senior vice president of manufacturing, supply chain management and purchasing at Nissan North America, has resigned from the carmaker to take up a position outside the automotive industry.
Holz will now be senior vice president, field operations for retail outlet Target, overseeing supply chain and logistics supporting Target's 1,800+ stores in the US.
While Nissan looks for a permanent replacement for Holz, Chris Reed, senior vice president, research and development, Nissan Technical Center North America (NTCNA), will oversee manufacturing operations in addition to his current R&D responsibilities.
"This interim solution will ensure alignment between both functions, with a clear focus on new model launches," said a spokesperson for Nissan North America. "A permanent successor will be named later."
Holz joined Nissan North America in March 2006 as manager of vehicle operations and has held as series of senior roles for the company globally, including senior manager of logistics purchasing, and director of North America logistics. In July 2012, he moved to Japan as deputy general manager, logistics engineering and strategy, and then to the UK to take the role of vice-president, supply chain management, Nissan Europe.
Back in the US, he was then vice-president of manufacturing and was responsible for the overall operation of Nissan Smyrna Vehicle Assembly Plant.
Holz took up his most recent position in October 2017 and was responsible for managing all facets of Nissan's manufacturing operations in the US and Mexico, including all supply chain and purchasing operations.
"We are grateful to Heath for 14 years of dedicated leadership to the company and wish him well in the next chapter of his career," added the company spokesperson.