Newell takes on the role with an emphasis on profitable growth of INFORM's North America business, based on its Hybrid AI tool. Finished Vehicle Logistics will be a key focus for INFORM's North American development, along with supply chain and logistics management.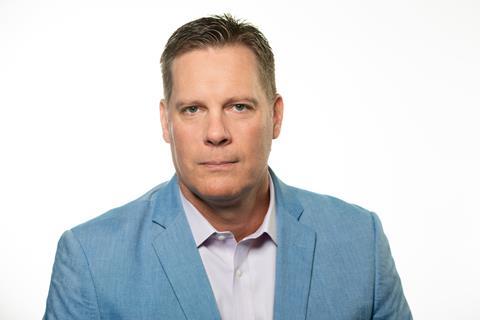 INFORM North America's Chief Operating Officer Justin Newell has taken on an additional role as Chief Executive Officer for the AI tool provider's regional operations. Newell has been at INFORM in the role of COO for the four years since January 2019, based out of its Atlanta, Georgia offices.
The company is headquartered in Aachen, Germany and operates globally. INFORM North America founder and chairman, Adrian Weller, is the outgoing CEO but will remain with the company as an advisor to all regional CEOs, including Newell. Weller will also continue to act as a representative for INFORM globally, in industry associations and at conferences.
Newell's role as CEO for INFORM North America specifically emphasises profitable growth of the business, by delivering its Hybrid technology, an AI solution for decision-making.
Key areas that Newell is expected to focus on are headlined by finished vehicle logistics, where INFORM believes its technology can help with inbound truck supply control and time slot management.
Inventory optimisation and demand planning, returnable container management, and intermodal (maritime and yard) management solutions will be other priorities in Newell's new role. Newell is expected to develop the capabilities of the North American team in order to deliver on these goals for the company.
Newell said, "I am looking forward to assuming my new responsibilities as CEO of INFORM North America. Over the past few years, and despite the challenges brought on by the global pandemic, climate change and socio-economic developments, INFORM has advanced its mission and supported the increased profitability, process optimization, and crisis resilience for North American companies in diverse industries. Applying our Hybrid AI-based decision-making technologies, we also are enabling our customers to meet their sustainability goals by optimizing their operations and maximizing their vehicle, equipment, and human resources."
He also acknowledged the role that Weller had played in his position with the company, saying "I was fortunate to have been recruited by Adrian and to directly work with him over the past four years. His mentorship, guidance and friendship have created a very rewarding atmosphere that has helped me contribute to the substantial growth of INFORM in North America. Adrian's strategic vision and guidance will continue to be a resource as we continue to grow our revenue and overall capabilities in this very strategic market."