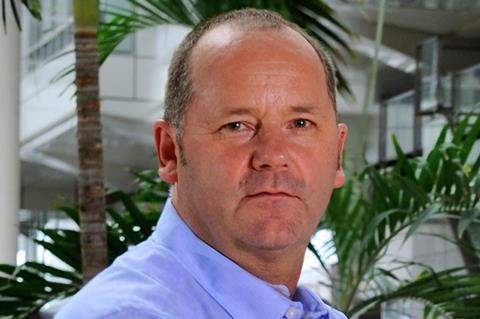 Chris Godfrey (pictured) has been appointed the new head of global outbound operations at Volvo Cars in one of a number of changes at the carmaker affecting inbound and outbound logistics.
Godfrey previously worked at Nissan Motor Manufacturing, where he was general manager of outbound engineering, Alliance Logistics Europe, responsible for contracting outbound services for finished vehicle distribution.
Alliance Logistics Europe was set up in 2011 to combine the logistics management and operations of Renault and Nissan, and the carmakers developed a united approach for outbound, which led to significant changes in the network. Chris Godfrey was responsible for the network in Northern Europe (read more).
Godfrey left Nissan in the middle of 2018 and since then has been working as a self-employed consultant.
His appointment at Volvo Cars coincides with a wider restructuring at the company designed "to ensure quicker decision-making and faster execution". Part of that restructuring, which begins on April 14, includes the expansion of the carmaker's Manufacturing and Logistics division to include procurement and quality under a new industrial operations division, led by Javier Varela, who is currently head of Manufacturing and Logistics.
Last month also saw Magnus Ödling move to become head of global inbound logistics, engineering & car program management. Ödling has held a variety of senior logistics roles at Volvo, and was most recently senior director of logistics engineering for the Global Core & Car Program at Volvo.
"We have the ambition to be leaders in the transformation of our business and this requires a leadership providing clarity for fast execution," said Håkan Samuelsson. "This is the purpose behind the changes we now make in our executive management structure. We have made many steps in the right direction in recent years and with this restructuring we will strengthen the leadership to continue that journey."
The latest moves follow a switch in focus for David Pansinger, who was vice-president of supply chain management for Volvo Cars in the Asia-Pacific region for more than seven years. In January this year, Pansinger moved to become head of order-to-delivery and logistics for Polestar Performance, the electric vehicle maker owned by Volvo and its parent company Geely, and making high performance cars in Chengdu, China.
In the new role Pansinger is managing the global outbound logistics planning and execution for finished vehicles from factory to customer.
Pansinger has a long career in automotive, having started with Chrysler Jeep Automotive back in 1996 as senior manager of purchasing and logistics, and becoming owner and managing director of Locum Services in 2007, providing outbound services for used car and classic vehicle shipments.