Marc Brazeau (pictured) has left his role as head of logistics at Stellantis and taken up another position outside of the automotive industry at beer, wine and spirits distributor Constellation Brands, where he is vice-president of global logistics and distribution. Stellantis has so far not announced a replacement.
In a statement issued through the online service LinkedIn, Brazeau said he was extremely proud of the results that the North American logistics team delivered over the last six years under his leadership and and was thankful for the exceptional service that the carmaker's partners provided in supporting its strategic goals.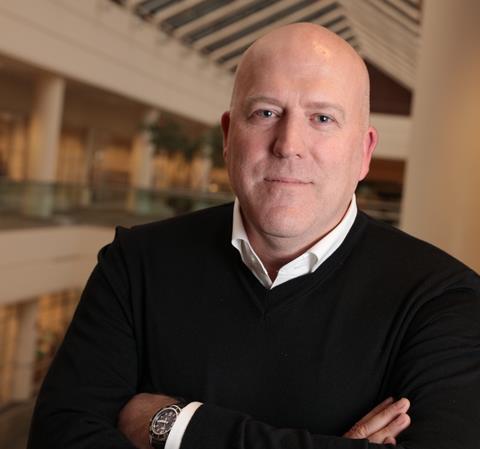 "The many challenges facing automotive supply chains sets a tremendous pace and the victories achieved are a testament to the dedicated, innovative, and passionate professionals at the OEMs, suppliers, and service providers," he said.
He added: "As I embark on my next adventure, I'm grateful for what I've learned, the great people I've worked with, and the opportunities afforded me to continuously make a difference at FCA/Stellantis."
At Constellation Brands Brazeau is responsible for supply chain management and logistics strategies aimed at optimising the transport of beers, wines and spirits and accelerating operational capabilities for the company.
Brazeau rejoined FCA US (now part of Stellantis) in 2015 to lead its vehicle logistics after seven years in consulting outside the automotive industry. He previously worked for Chrysler's outbound logistics until 2008. In 2016, he was promoted to lead both the carmaker's North American and international vehicle logistics, service parts logistics, including outbound responsibility in Mexico.
He took up his most recent role at the carmaker in 2019 and has been responsible for FCA US vehicle transportation activities and other North American and worldwide logistics management, including developing logistics strategy, designing and optimizing networks, purchasing transport services, controlling logistics operations, and ensuring supply chain quality standards.
Brazeau has held roles on both sides of the supply chain – having previously worked in the supplier community with Canadian Pacific Railway – as well as in global management consulting. He is also a former chairman of the AIAG's Finished Vehicle Supply Chain Visibility committee and has published several industry benchmarking studies.
This story was originally published on June 29, 2021 and was updated on July 12