Mario Harik is taking over as CEO of XPO Logistics from Brad Jacobs in the fourth quarter of this year, once the planned spin-off of the company's online truck brokerage platform is complete.
Harik is chief information officer (CIO) at XPO but has also been acting president for the company's less-than-truckload (LTL) business in North America since October last year. He now takes up that role officially ahead of his job as CEO.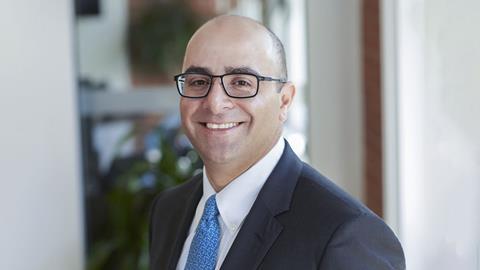 The LTL business has an integrated network of 294 terminals, 8,200 tractors units and 27,000 trailers, and employs 22,000 people.
Harik has been with XPO since it was founded by Brad Jacobs in 2011. He was CIO for almost 11 years, adding chief customer officer to his role in February last year.
Brad Jacobs has been CEO of XPO since he founded the company. Under his direction the company made a series of 18 acquisitions to become one of the largest logistics companies in North America and Europe. Those acquisitions included Con-way and Norbert Dentressangle.
Jacobs will remain with XPO as executive chairman and will become non-executive chairman of the brokerage spin-off. That business has 98,000 registered carriers and provides access for shippers to over-the-road capacity across full truckload (FTL), LTL and temperature-controlled sectors. Drew Wilkerson, currently president of North American Transportation at XPO, will become CEO of that business.
"Under Mario's leadership, we've made major advances in transforming our LTL business, as demonstrated by the strong second quarter results we announced today," said Jacobs. "Since taking over LTL last fall, Mario has driven marked improvements in operating ratio, pricing and network fluidity, as well as customer satisfaction and employee engagement."
XPO's LTL business is the third largest in North America and generated $4.1 billion of revenue and $618m of operating income last year.
"Our network has a robust technological infrastructure and a highly engaged team with many long-standing customer relationships," said Harik. "In the seven years that we've owned the business, we've improved our adjusted operating ratio dramatically — now, our new growth strategy has created fresh momentum. I'm excited to continue working with Brad and the team to create a world-class LTL carrier."
The spin-off of the truck brokerage business follows the spin-off in August last year of its logistics business into GXO Logistics. That company specialises in services including supply chain solutions, warehousing, automated logistics technology and reverse logistics.