Scott Cornell has been appointed president and CEO of Glovis America. He moves from his role as chief operations officer (COO) at the logistics provider, a role he has held for more than three years. Cornell joined Glovis America in 2015 as vice-president of commercial operations.
Former Glovis America president and CEO Bryan Ko remains with the company as chief executive coordinator (CEC).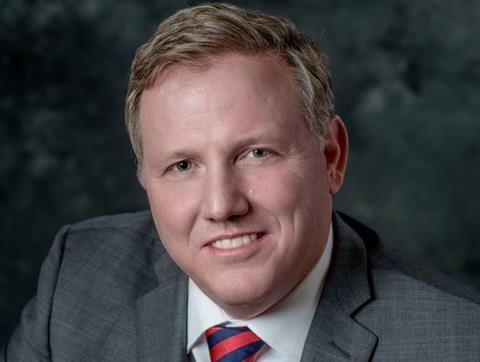 Cornell brings 35 years of experience in maritime logistics to the new role. Having worked for Crowley Maritime as a deck officer on its ro-ro and container vessels, he moved to Höegh Autoliners in 1995 as head of operations for Europe and the Americas, a position he held for 16 years. In 2011 he moved to Liberty Global Logistics as vice-president of commercial operations, where he participated in the launch of the commercial department.
Cornell said Glovis America was well positioned to focus on meeting the needs of its customers with best-in-class technology and know-how.
"The supply chain of companies is moving on a path where resiliency is paramount," said Cornell. "Glovis America will be positioned to meet the 'just-in-case' for our clients in these changing times."
Charles Franklin, senior national manager of business development at Glovis America said: "During my first two years with Glovis I have been impressed by the company's customer focus and its willingness to partner with customers to create custom-designed services supporting their specific business needs. Scott's leadership is customer-driven and emblematizes the Glovis vision."