APLL Vascor started providing dedicated finished vehicle rail transport in India in 2014. On its fifth anniversary, the company talks to Automotive Logistics about the journey so far – and how the country's regulatory climate is increasingly supportive of rail transport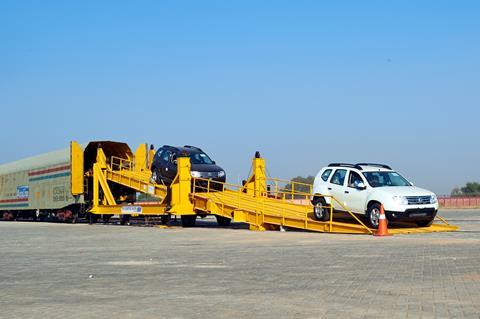 APL Logistics' Indian joint venture with logistics provider Vascor celebrates its fifth anniversary this September. Since it started running dedicated vehicle trains in 2014, APL Logistics Vascor Automotive (APLL Vascor) has grown fast and it now accounts for 70% of finished vehicle rail moves in India, with customers representing over 80% of the vehicle-makers in the country.
To cater to those customers, the company set up its AutoLinx service, initially with one rake of 27 wagons, which has since grown to 16 rakes. Each has a capacity for up to 318 passenger vehicles, as well as being able to accommodate two-wheelers and automotive parts. The company will bring the number of rakes, which are made by Texmaco Rail and Engineering, up to 20 by Q1 of next year.

The company has invested "tens of millions" since it began operations in India, according to William Villalon, president of APL Logistics, and it is also involved with first and last mile trucking services to support the rail moves.
"Rail has superior economics at long distances… The other key thing that is looming large and a key driver in India is the environmental impact. The emissions and diesel fuel consumption per vehicle kilometre is far less with rail" – William Villalon, APL Logistics
Rail currently only represents around 7% of the total vehicle moves in India, as trucking accounts for the vast majority. That compares with 40% rail penetration in Europe and close to 75% in the US. However, rail is the mode of choice for carmakers when it comes to long distance moves and can provide competitive pricing for vehicle shipments across India's expansive geography, as it does in the US. That is something India's carmakers are looking for.
"Rail has superior economics at long distances; that is the sweet spot of rail," says Villalon. "The other key thing that is looming large and a key driver in India is the environmental impact. The emissions and diesel fuel consumption per vehicle kilometre is far less with rail."
Furthermore, the poor road quality in many parts of India and the fact that congestion is on the increase mean that volume movements of finished vehicles by truck are subject to delay and potential damage.
Introducing the AFTO scheme
However, what is also driving the slow but steady growth of rail as a mode is government policy. The government in India has a target to increase the use of rail by the automotive sector by the middle of the next decade, with unconfirmed reports putting it at 20%. Importantly, it wants the private sector to provide the means, and according to Villalon this is what led India's Ministry of Railways to establish the Automobile Freight Train Operator (AFTO) scheme, which was initially introduced in 2010 and then modified in 2013.

The policy opened the market to private investment, and state-run India Railways was absolved from investing in sector-specific or specialised rolling stock for its network. In fact, Indian Railways had until then only be repurposing passenger carriages for the movement of cars and had no specialised vehicle-carrying rail wagons, which made rail transport of cars inefficient and meant there was a lack of capacity, helping to explain why rail accounted for only 1% of vehicle movements in India.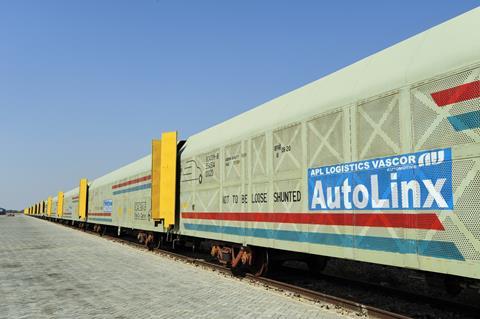 The Ministry of Railways declared that the AFTO policy would provide an opportunity for logistics service providers or manufacturers to invest in wagons and market train services to move finished vehicles, thereby creating "a win-win situation for [Indian] Railways and themselves".
It was an opportunity that APL Logistics and Vascor decided not to miss, and the joint venture became the first third-party logistics provider in India to offer rail-based services under an AFTO licence. According to Villalon, APL Logistics plunged into providing rail services for Indian carmakers when others were more sceptical – and it was that early start which has put the company ahead of the market.
"We looked at India and the distances involved for distribution of vehicles, and we looked at relative market share, which was 1% for rail, something we thought made no sense for a country with India's geographic scale [and] aspirations to grow its automotive industry," says Villalon. "Moreover, rail was a key piece of the infrastructure that the OEMs were lobbying Delhi for."
Villalon recalls that after many meetings and trips to Delhi, he became convinced that Indian Railways was serious and would support the private investment initiative, something that has been borne out and is now attracting other transport providers, though the joint venture currently only has two operational contenders.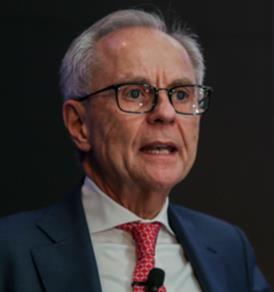 Working with Vascor (itself a joint venture between APL Logistics and Fujitrans), APL Logistics did some fundamental market analysis and weighed its expertise with local talent to forge a business plan. "This is an area where we had expertise," explains Villalon. "My background is rail, so this was something I took a personal interest in moving forward."
APL Logistics and Vascor were able to bring the latest technology but also looked locally for talent to use it, including those with experience in both rail and the automotive sector. "We had a very strong local staff and continue to do so; they are very creative," says Villalon.
"We try to bring in best practices from the 60 countries in which we operate, but underpinning any successful business is a strong local team. We have very good people with working relationships and detailed knowledge locally." The joint venture currently employs around 200 people.
Bestselling Indian carmakers in 2018
Maruti Suzuki: 1,700,000 units
Hyundai: 550,000 units
Mahindra and Mahindra: 249,000 units
Tata Motors: 237,200 units
Welcoming GST implementation
Something else that helped APLL Vascor and is providing a solid foundation for the development of finished vehicle rail services in India, is the Goods and Services Tax (GST), which was finally introduced in July 2017 after a decade of discussion.
The GST is an indirect tax that is imposed on all goods and services either produced in, or imported to, India, and it replaced the country's previous archaic tax structure under which states and central governments imposed taxes separately. That system involved a sales tax at the point of consumption levied by individual states, along with excise fees at the point of production and customs duties at point of import. There was also a Central Sales Tax (CST) levied by the Centre for Inter-State Sales.
The GST makes India more of a single state, reducing the physical check points for cargo at the state borders. Carmakers and their logistics providers are able to store parts and finished vehicles in one state and distribute them to another without paying extra taxes. This has made it easier to use distribution centres to consolidate flows of vehicles and then transport them by rail, and it was something that was factored into APLL Vascor's initial market assessment.
"It was our conclusion that under GST, instead of holding inventory across all states, we were going to be able to develop networks with five or six key stocking points around the country, which would be a more rational approach," says Villalon. "That in turn led us to believe there would be a densification of volumes, and that is what has happened. So you have volumes flowing to major stocking points, which builds more bulk movements and is thus more conducive to rail."
That has allowed companies to bring in more forward positioning of inventory and APLL Vascor is now managing stockyards for some of its customers. The vehicles that are not already presold can be dispatched as needed, meaning a faster delivery time for the end consumer.
GST has also helped to support the development of common-user rail hubs for vehicle transport, of which there are now six in India. These hubs allow companies to build loads more quickly with vehicles from different carmakers, maximising the use of railcars and other assets. Villalon says APLL Vascor is focused on greater efficiency at the terminals, turning the trains around as fast as possible.
"When demand is high, we focus very much on terminal efficiency, and being able to quickly load and unload a train," Villalon says. "In that sense we run it like an airline turning an aircraft around. We have an expensive asset, so we focus on stripping out and taking down the loads as quickly as we can and loading up the train very quickly, down to a matter of hours."
Anticipating continued support
Supportive government policy has continued, most recently with the Indian government's stimulus package which was announced on August 23. The package included a reduction of taxes, improvements to liquidity in the banking sector, increased government spending on the automotive and infrastructure sectors, and an accelerated refund through the GST.
Villalon says this bodes well for the continued development of the automotive sector and the government's recognition of rail as a pillar in that development. "The government understands that if you are talking about doubling or trebling car production volume, rail has to be a key instrument of distribution," he says. "I think there will be continued support in this area, again because I know that automotive is a priority and the OEMs are not going to be able or willing to expand without this type of infrastructure."
"The [Indian] government understands that if you are talking about doubling or trebling car production volume, rail has to be a key instrument of distribution" – William Villalon, APL Logistics
However, last year passenger car sales in India amounted to 3.4m vehicles – a more modest annual growth of around 5% compared with an average of 9% in recent years. Maruti Suzuki, the market leader, accounted for 1.7m of the vehicles sold last year. This year the market is in decline and July was the worst month for car sales that India has seen for 18 years, down more than 30%, though as indicated, the government has introduced a number of measures to tackle the economic slump.
The slowdown in the market is lengthening dwell times and it is currently taking longer to aggregate sufficient volumes to move vehicles point to point, admits Villalon. As with other global markets, however, decline is part of the cycle, and carmakers are looking for more rail options as a means of satisfying customer demand when it returns.
Maruti has in fact said that it intends to move 30% of its outbound volumes by rail as early as 2023. The carmaker has been increasing the share of vehicles it distributes by rail and dispatched around 8% of its vehicles this way during fiscal year 2019, equal to 155,337 vehicles.
What rail providers have to ensure however, is that transit times and rates are competitive with road haulage, something Villalon says APLL Vascor is working on. While there is competition between truck and train, the two modes do have mutual needs and there are large areas of compatibility.
A short history of APL Logistics Vascor Automotive
December 2012: APL Logistics and Vascor announce the formation of the joint venture
October 2013: The company becomes the first private 3PL with a licence to operate dedicated vehicle-carrying trains
September 2014: APLL Vascor announces the AutoLinx service, featuring fully covered, double-decker rail wagons with the capacity to carry vehicles on both decks. The first rake is deployed to carry cars between Chennai and Delhi
February 2015: The Indian Chamber of Commerce gives the company the Most Promising Start-up Award
2018: The fleet size expands to 15 rakes
2019: APLL Vascor announces a further addition to train assets that will bring the number of rakes to 20 by Q1 2020