With grey imports on the rise and natural disasters adding to the limiting effects of international sanctions, any optimism about re-establishing Russian supply chains may be eclipsed by further harsh realities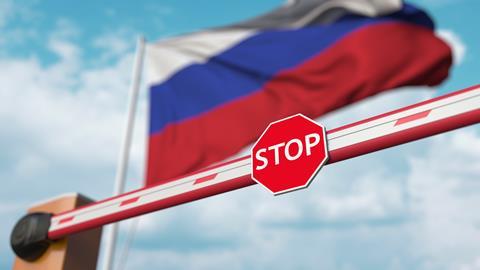 Just over one year ago, on February 24, Russian troops crossed the Ukrainian border, triggering Europe's deadliest military conflict since the Second World War and changing the face of the automotive industry on one-sixth of the earth's land surface, a change that will last for years, if not decades.
That change has been stark in Russia. In 2022, the country assembled 450,000 finished vehicles, 67% fewer than in the previous year, according to estimates by the Russian state statistical service Rosstat. This figure is not just the lowest since Soviet times – it is the smallest in more than half a century. The last time the Russian automotive plants assembled fewer finished vehicles was in 1972.
It is estimated that seven automotive plants have been officially shut down in Russia, with a total designed production performance of 1.075m finished vehicles per year. The legal status of four other finished vehicle assembly plants is up in the air. Out of 60 automotive brands presented on the Russian market in early 2022, only 14 have stayed – 11 of them are Chinese.
These figures only show the tip of the iceberg, as the problems of the Russian automotive industry are far more profound. Western sanctions and the mass exodus of European businesses from Russia have wreaked havoc on the entire supply chain. It is believed that dozens of tier one and hundreds of tier two suppliers suspended operations in Russia, though no concrete statistics are available.
Most global shipping companies halted cargo bookings to and from Russia, including Switzerland-based MSC, Denmark's Maersk and France's CMA CGM. The cost of delivering a container from Europe to Russia has more than doubled from €2,500 ($2,670) to €5,500 since Russian and Belarussian trucks are banned from crossing the European border, and European lorries are not allowed in Russia or Belarus.
Nevertheless, the Russian automotive market is alive, and market players are actively seeking ways to adapt to the new conditions.
Grey imports perk up
The current crisis changed the rules on the Russian automotive market, which in recent months has been increasingly embracing parallel imports – a tool greenlit by the Russian government in May 2022, meaning vehicles can be imported from another country without the permission of the intellectual property owner. In January 2023, nearly 8% of finished vehicles sold on the Russian market were parallel imports, according to the Moscow-based think tank Avtostat.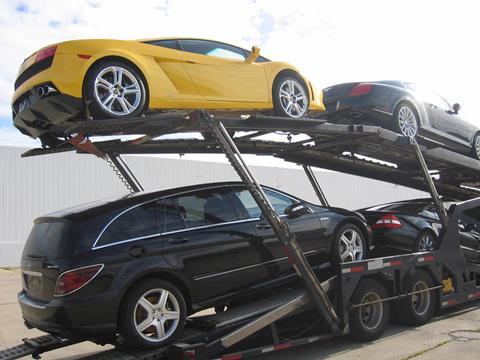 In the past few months, the flow of finished vehicles on the grey market has expanded from just a few hundred to 4,000 to 5,000 per month, Avtostat said, citing information from the Russian Association of European Businesses (AEB).
This rise in grey imports expands the number of market players engaged in finished vehicle imports. In 2021, legal entities imported 98% of finished vehicles to Russia. In December 2022, their share dropped to 72%, while the share of physical entities in this field surged to the record-breaking 28%, the AEB data showed.
Kazakhstan is the leading feeder market for Russian grey imports. In December, nearly 18% of finished vehicles imported to Russia came from Kazakhstan. In addition, supplies in this segment are rising from Turkey, UAE and several other countries.
"Most profitably, finished vehicles could be imported [to Russia] through the UAE and other Persian Gulf countries, South Korea, Azerbaijan and China, as well as the countries of the Eurasia Economic Union: Armenia, Kazakhstan, Belarus, Kirgizstan," says Denis Migal, general director of the Russian finished vehicle distributor Fresh Auto. Although he admits that finished vehicles from some markets are not adapted to Russian climate conditions. For example, models originally destined for the Middle East usually have powerful air conditioning but cannot be equipped with a heater, which makes them unfit for the Russian winter.
In the automotive component segments, parallel import works more effectively than in the finished vehicles market but still meets only 10-15% of domestic demand, Migal estimates.
Long and expensive logistics routes are not likely to make parallel imports popular for the delivery of mass-market models to Russia – Vera Pavlova, Russian Association of Automotive Dealers
While supplies have not become massive, importers focus primarily on premium finished vehicles. "Regardless of the cost of a finished vehicle, whether it is Volkswagen Polo or a Mercedes G63, it will occupy one parking space on a ship or automotive carrier. Therefore, the logistics costs are approximately the same, but the opportunity to get a bigger margin on a more expensive finished vehicle is certainly higher," says Andrey Olkhavsky, general director of the Russian distributor Avtodom.
On the other hand, the long and expensive logistics routesw are not likely to make parallel import popular for the delivery of mass-market models to Russia, says Vera Pavlova of the Russian Association of Automotive Dealers, who adds that, thanks to the measures embarked on by the government, dealers are hoping for a quick resumption of the mass production of finished vehicles at Russian capacities.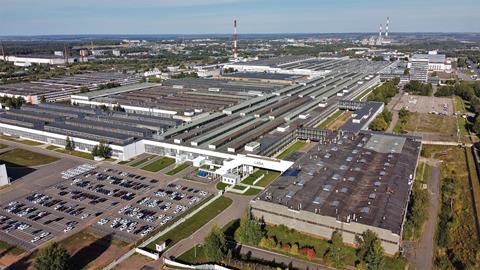 Sanctions and quakes
The parallel import scheme is not as reliable as it may seem at first glance. In March 2022, the European Union banned the export to Russia of luxury vehicles worth over €50,000 ($53,419). However, luxury finished vehicles of European origin keep flowing to Russia, and some are even purchased in Germany, according to local market participants.
Only European citizens and companies are required to comply with European sanctions, says a spokesperson in a transport company engaged in parallel import, who wishes not to be named.
"The future of this scheme fully depends on the state of demand in the Russian market. If there is a demand, there will be a relevant supply," the source says, adding that it would be wrong to say that parallel import only concerns premium finished vehicles.
However, the more finished vehicles are imported to Russia, the more attention parallel imports get from European regulators.
"Still, I don't see how they could close the existing loopholes completely," says the source. "Providing no additional restrictions are put in place, the volumes will rise. Bigger volumes mean lower logistics costs and lower logistics costs mean higher sales," the source adds, insisting that compared to October-November, the average cost of delivering a finished vehicle to Russia using parallel import channels has noticeably dropped.
Some Russian analysts, however, warn that a change in the political landscape in the Middle East, including the January earthquake in Turkey and Syria, could hit Russian parallel import harder than possible European sanctions.
"In mid-May of this year, presidential elections will be held in Turkey," says Russian automotive industry analyst Maxim Stroker. "The tragedy [of the earthquake], or rather the Turks' dissatisfaction with the way the administration of the incumbent President Erdogan copes with its consequences, will push voters to vote against him."
Stroker says that Recep's political rivals all oppose benevolent relations with Russia. If they come to power, any of them will likely cut off the main economic ties with Russia, and that is not only Turkey but also Azerbaijan.
"In this case, the Russian automotive industry would lose not only spare parts for repairs but also deliveries of cars from Europe and UAE," Stroker says, adding that given the Turkish ties in central Asia, this change of power could jeopardise Russian trade relations with Kazakhstan. "After that, the Russian car market and the auto industry will have to be forgotten. It will finally become just a small appendage of [the] Chinese," he concludes.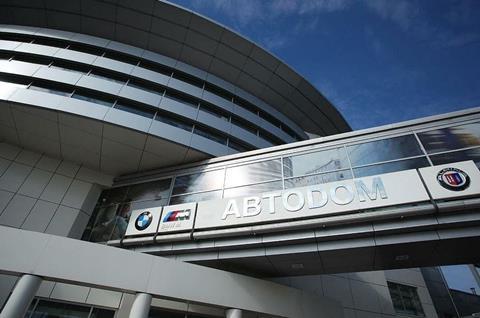 Friends in need
Since the beginning of the crisis, Russian authorities have pinned their hopes on Iranian and Chinese carmakers to make up for the lack of European brands on the domestic market.
In November 2022, Iran inked a memorandum of understanding with the Russian authorities, under which the country pledged to begin exporting some models to Russia – including Iran Khodro and Saipa in spring 2023 – and deliver finished vehicles worth over $300m to the country this year.
Iran established finished vehicle export to Armenia, Azerbaijan and Venezuela and considered its prospects on the Russian market to be bright, according to Mohammed Reza Najafi Manesh, head of the Iranian Association of Auto Parts Manufacturers, who was quoted by the Iranian news agency Fars. Still, Russian analysts express doubts that Iranian OEMs will be competitive in the Russian market, given the logistics costs of delivering finished vehicles via the Caspian Sea.
Success in the Russian market could be only possible if Iran Khodro or another company decides to assemble cars in Russia and can receive government support and compensations under a special investment contract (Spic), says Igor Morzharetto, head of the Moscow-based think-tank Avtodor. "Given that not-the-most-modern cars are produced in Iran, they have little chance of occupying a large market share in our country," he adds.
In early February, the Russian Industry and Trade Ministry disclosed that Iranian carmakers are not allowed to export finished vehicles to Russia because a lack of necessary certification. Deputy minister Albert Karimov said that the Russian side is open to cooperation, but no Iranian companies applied for the certificates. In general, it takes at least 3-4 months to pass the certification, which means that Iran is unlikely to export any automotive products to Russia in the foreseeable future.
[If ties are cut with Turkey] the Russian automotive industry would lose not only spare parts for repairs but also deliveries of cars from Europe and UAE – Maxim Stroker, Russian automotive industry analyst
Chinese carmakers, in turn, have fulfilled their promises and not only exported finished vehicles to Russia but also started localised finished vehicle production. For instance, in January Russian carmaker Avtotor began assembling the Kaiyi E5 at the Kaliningrad plant, where it previously assembled Hyundai and Kia vehicles.
"At the initial stage, the production of the Chinese brand is carried out in the SKD mode based on a welded and painted body. In the future, a transition to a full production cycle is planned," says a company spokesperson, adding that it imports automotive kits from China through Far East seaports and then delivers them to central Russia via the Trans-Siberian Railway. The company is also considering switching to importing automotive kits via St. Petersburg seaports.
Some Chinese carmakers, however, are still shy of publicly declaring their development plans on the Russian market. In January 2023, Avtovaz disclosed that it aimed to assemble 10,000 Chinese finished vehicles, in 2023, but under the Lada banner. Next year, this figure should reach 60,000 to 70,000 units. Avtovaz also plans to start with SKD and gradually localise the production of critical components. However, the names of the Chinese brands expected to provide technologies have not been disclosed.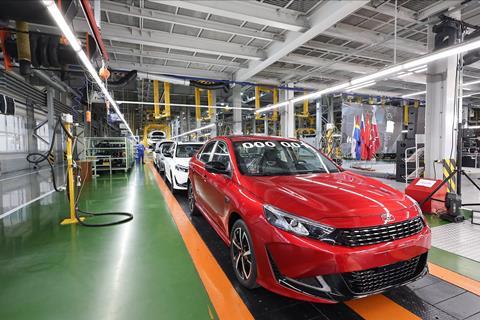 Lost capacities
In early February, Vladimir Putin approved the sale of Mercedes-Benz's local financial services division to the company's former car dealer Avtodom, moving the German automaker closer towards entirely offloading its Russian assets. Avtodom said that the deal would pave the way to resume importing spare parts from Europe and closer to the end of 2023 would bring the former Mercedes-Benz plant in Moscow Oblast back into operation.
The future of the automotive plants abandoned by western carmakers is a sensitive issue for the Russian government, which is reluctant to admit that sanctions cause pain to the national economy. However, some plants are likely never to resume operations again.
For example, the former Ford plant in Vsevolzhsk will be converted into a wood-processing factory, the regional authorities have recently announced. In 2021, the Russian division of the Korean auto components manufacturer Sungwoo Hitech acquired the facility, reportedly planning to manufacture body elements, doors and bumpers for a Russian production of Hyundai, Kia and Renault. However, Sungwoo Hitech "was forced to suspend launching production", the Leningrad Oblast government said in a statement, with no further elaboration.
"I believe that at least half of the existing finished vehicle capacities will never be put back into operation," says a source in the Russian automotive industry who wishes not to be named. They explain that by August-September 2022 all key market players realised that the Ukrainian conflict would not end soon, and sanctions were here to stay.
"There is a clear political will to show that we successfully overcome the sanctions, including in such a sensitive field as the automotive industry," says the source. "I believe that some capacities will be relaunched to keep this bravado going. However, this is not about the economy. The plans declared so far have little to no chances to pay off, and these operations will keep running only until the state has money in its coffers to keep them running.
Relaunching production
Nevertheless, some plants have been put back into operation. For example, the Russian government has begun assembling Soviet-era Moskvitch vehicles at the former Renault plant in Moscow Oblast.
Moskvitch's rebirth was intended as a symbol of Russia's resilience to western sanctions that have crippled its automotive industry, but the new Moskvitch 3 appears to be an identical copy of the Sehol X4 compact crossover made by China's JAC.
Western carmakers were not the only ones to suspend their operations in Russia. Native automakers Avtovaz and GAZ also closed down some plants. For example, Avtovaz curtailed production at Izhevsk, where it manufactured the Lada Vesta. In August 2022, the Izhevsk plant's labour union submitted an open letter to President Putin, warning about the upcoming layoff of 70% of employees since the plant had no prospects of resuming operation.
In the wake of western sanctions, Avtovaz has started manufacturing cars without some components, including ABS and airbags. In January this year, the company said it was considering further simplification of production models, abandoning electric power steering and central locks. Due to a lack of coatings, the company now offers cars in only three colours: black, white and dark green.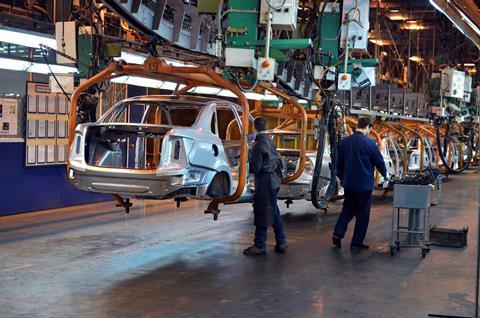 To lure foreigners, beginning with Chinese carmakers, the Russian government has recently extended its Spics until 2033. This means that the Russian authorities want to provide Chinese brands with the same level of state aid that western brands enjoyed in past years, including lowered customs duties and taxes.
If the Russian carmakers fail to recover from the current difficulties, Chinese brands will occupy 70% of the Russian automotive market, the Russian association of automotive dealers has estimated.
Mounting turbulence
New sanctions and a deepening economic crisis could add more problems to the already troubled Russian automotive industry. In 2022, the Russian economy was supported by record-breaking oil and natural gas prices, but this factor has already wound down.
Slumping energy revenues and soaring expenditure pushed Russia's federal budget to a catastrophic deficit of 1.76 trillion rubles ($24.78 billion) in January, according to data disclosed by the Russian Finance Ministry. This figure appeared to be a factor of 14 times higher than in January 2021.
Under the best-case scenario, Russian finished vehicle sales could bounce back to between 800,000-1m units in 2023. However, as dark clouds are piling up over the Russian economy, there may no longer be room for optimistic scenarios. If demand fails to bounce back, it will make any plans of rebuilding the supply chain senseless.