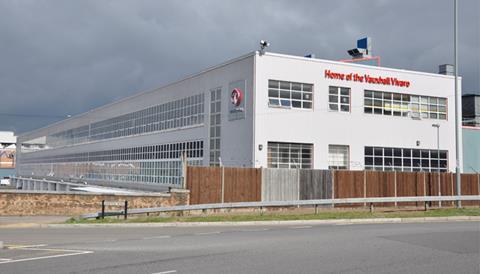 At last week's Regional Forum event, held by the Society of Motor Manufacturers and Traders (SMMT) in Luton UK, Helen Foord, head of government relations and public policy at Vauxhall Motors, summed up a sentiment shared across the UK automotive sector as it continues to struggle against the economic and political uncertainty of leaving the EU.
"The uncertainty of Brexit is the death by a thousand cuts," she said. "It is crippling investment. We have talked about regional investment [and] we want to invest but how can we when we don't know what is going to happen?"
In fact SMMT figures show just how much investment has declined over the three years since Brexit was announced. According to SMMT figures released earlier this year it almost halved in 2018, falling 46.5% to £588.6m ($770.5m) and that has continued this year.
Light commercial vehicle sales in the van segment, which were faring better than passenger car sales, have also been hit over the last two months, according to the SMMT. Registrations fell by 11% in October, the second consecutive monthly decline. Mike Hawes, chief executive of the SMMT, said this was disturbing as the lead up to Christmas is a usually a period of growth for van sales.
European supply chain
Vauxhall, which has been part of Groupe PSA since late 2017, has had a busy enough year without the distraction of Brexit and the prospect of lower van sales. Foord explained that at its Luton van-making plant Vauxhall had merged all of its IT systems with those of its new parent company.
"That is not just what happens in the plant but from dealers across Europe," she said. "Their orders go to the plants so they know what to build and that information is fed back into the supply chain. Together with all that we had to ensure we have the relevant customs information, everything we needed from day one, so we get vehicles out and the parts in."
The majority of suppliers to the Luton plant, which makes the best-selling Vivaro van, are in continental Europe. Foord explained that the company had done a lot of work to ensure that all of its suppliers and logistics providers in Europe and the UK were aware of the changes that were coming and what needed to be done.
However, what exactly will happen is still a mystery. The SMMT's, senior policy manager, Sydney Nash presented a number of possible scenarios, including one speculating that a Conservative party majority win in the national elections, to be held in the UK on December 12, would mean the existing deal drawn up by prime minister Boris Johnson would be ratified in the UK and the EU. That would mean the UK left the EU on January 31 and, following a transition period of a year, could leave on a no-deal basis under WTO rules. That means a 10% tariff on the import and export of vehicles. That could add £2,000 to the price of a van, according to SMMT figures.
The main fact remains that a no-deal Brexit is still on the table. The risks remain into next year if the transition period (which currently ends on December 31) is extended and uncertainty, which has already cost the industry £500m in investment, will continue.
According to Mike Hawes, what matters is making EU governments understand the importance of the UK's vehicle sector in wider European trade. "The UK is still a major player and you jeopardise that at your peril," he said.
Fight for survival
Vauxhall is eager to maintain its market leading position as a UK-based van maker because of the efforts put in since Groupe PSA took over. It had a fight on its hands to secure production at the Luton plant following that takeover because PSA was already making a popular van with Toyota in France, called the Proace, and was looking for synergies through the buyout of Opel/Vauxhall from GM Europe. Craig Jones, plant launch manager, at Vauxhall Motors, explained that at the time Luton needed "to stop bleeding and become competitive" to safeguard its existence. Through a range of measures that covered everything from reissued contracts, reduced overtime and travel, to simply turning the lights out, the plant achieved a cost improvement in 2018 of £2.1m, which it saved over the production of 60,000 units.
Vauxhall reduced the footprint of the overall plant and maximised the space it used to get the best cost efficiency across the hours it took to build each van. That resulted in a 30% cost saving.
"We challenged each business unit, including supply chain and logistics," said Jones. "They had to work toward a new contract."
Jones said that showed the team at Luton had the mindset to turn the business around, a mindset he explained that was driven to make Luton the most successful van plant for PSA in the world. "The plant made a commitment to succeed," he said. "We had to look at contracts and where we placed them, including the service contracts for the plant."
Headaches for inbound
One of the major changes to operations at the plant was in the shift to Groupe PSA's supply chain system, which is based on small batch rapid deliveries just-in-time (JIT) from Vauxhall's crossdock through its 'supermarket' and to the assembly line. Vauxhall has brought suppliers on site and those suppliers are delivering parts just-in-sequence (JIS).
However, Brexit uncertainty and delay has already caused headaches. For one thing, carmakers in the UK have had to shutdown plants and increase storage of parts to deal with the risk of parts shortages caused by any customs issues arising from the UK's withdrawal from the EU.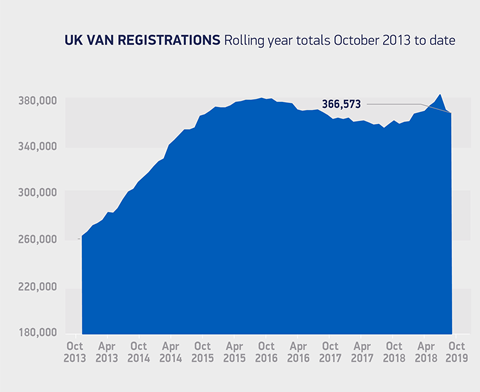 To put that in perspective, 1,100 trucks arrive every day in the UK delivering £35m worth of components. Any disruption to that flow risks shutdowns.
According to SMMT figures, 73.2% of automotive companies have been preparing for a no-deal Brexit and have now done so three times, at a cost of £500m; money that could have been invested in innovation instead of legal fees and warehousing, according to the SMMT's Nash (who likened the repeated attempts to leave the EU to the film Groundhog Day).
For Vauxhall, however, increasing storage of parts goes against PSA's basic JIT supply chain system.
"The supply chain system is set up to move small lots very quickly," said Jones. "We are having to bring more material in and hold significant amounts of it in Luton. This has happened three times now."
Foord added that the new leaner Vauxhall Luton could not stock more parts for manufacturing. "We are talking about some of the parts are coming in JIT in 30 minutes so we cannot even stall for a few hours, never mind days or weeks."
She also pointed out that Vauxhall had pulled forward its annual production shutdown. "When you have three Brexit dates in a year an annual production shutdown is very complicated," said Foord.
Foord said Vauxhall had its own plan of action that it is ready to trigger. "We can breathe for a couple of months and see what happens in the general election and then whether we leave on January 31, 2020. If we have a withdrawal agreement then we leave in 2020. Or or could be 2021 or 2022," she pondered.
The longer the delay the longer the headache for Vauxhall and the rest of the UK car industry, an industry that is particularly susceptible to threats to frictionless cross-border trade, according to the SMMT's Nash.
"This uncertainty and confusion has had a genuine cost and we feel it in automotive, maybe more than any other sector," he said.