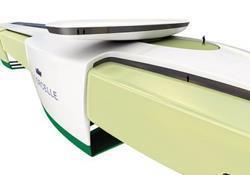 It is essential to share information between companies and ensure regulatory alignment between regions if the automotive industry wants to take real steps towards more sustainable supply chains. Panellists from logistics provider Kuehne + Nagel and CSR Europe, the European Business Network for Corporate Sustainability, came to the conclusion at this week's Automotive Logistics and Supply Chain Live conference.
Heike Schulze, CSR Europe's coordinator for Drive Sustainability, an initiative of 11 automotive OEMs that work together towards sustainable supply chains, said: "Collaboration is one of the key words for this year. It's not an easy approach, it needs time and a certain type of attitude to share – maybe also with competitors – and to have different approaches when you look at purchasing practices, goals and targets.
"Companies in the past focused on due diligence, on coming up with guidelines for their supply chains, on individual product development, which is all very good and necessary, but I think what we see this year is that everything is easier and more efficient […] if we do it together."
Regulatory challenges
Jürg Meier, global head of QSHE (quality, safety, health and environment) at Kuehne + Nagel said collaboration thorough data sharing is key in understanding true CO2 outputs and, in turn, being able to comply with increasingly strict regulations: "We see a lot of increasing regulatory requirements. We had the famous IMO (International Maritime Organisation) [regulations], where we had to have a cleaner sea freight and logistics supply chain. There are new regulations coming up in Europe for overland and road logistics and, a bit later [there will be stricter regulations] by the air freight industry."
Meier said it was important not to be pushed into conforming to the new regulatory standards and instead drive and be ahead of them because environmental and sustainability is not an easy topic. To do so required a degree of working together.
"It needs more than one party," he said. "To calculate the CO2 values and what [certain measure] will effectively bring to reduce [CO2] before we want to offset is a massive undertaking. For us, it is very important that we have a collaborative planning, forecasting and replenishment cycle for our industries."
Regional cooperation
Michael Maass, vice-president for sustainability solutions at Kuehne + Nagel, highlighted that logistics, and shipping in particular, are by their very nature an international business. This, combined with the fact that there are a limited number of shipping lines globally, means that different regions should cooperate on regulations to ensure a level playing field.
"Shipping has always been a very competitive environment and this will not go away despite the sustainability challenge. So I think it will be very important to have equal conditions and terms for all those who are in the industry. That will make sure that those who are investing heavily into sustainability and eco-friendly solutions do not find themselves at a disadvantaged position versus those who don't," he explained.
It looks like things are moving in the right direction when it comes to industry cooperation at least. Meier sees a positive evolution, where its customers are looking for more and more detailed information to what, how, when things can be done, or why they cannot. He added that annual sustainability reports are an important tool, as they reveal much more about the innovations that a company has in the pipeline compared to the usual financial reports.
Maass concurred, looking ahead to when the pandemic is no longer the news of the day: "While Covid-19 is not yet over, there is a clear trend towards sustainability in shipping again, because when this pandemic will finally be over, we'll still be facing the climate challenge, and this is a subject that is here to stay, whether we like it or not. There is no time to lose."
Videos from Automotive Logistics and Supply Chain Live can be viewed here.