With the range of electric vehicles (EVs) available on the market it is possible to buy a car that does not have any tailpipe emissions. The realities of energy generation mean that true zero-emission motoring is still some way off but at least there is a clear first step. Decarbonising the supply chain, however, is a complex issue with many hurdles still to overcome.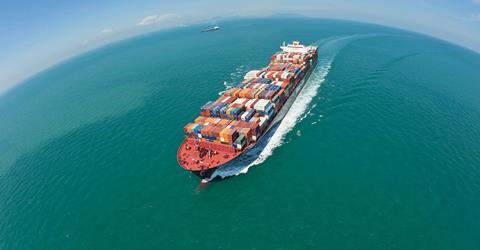 At the recent Automotive Logistics and Supply Chain Live North America conference experts from Volkswagen and Kuehne + Nagel discussed what they are doing today to reduce carbon emissions, with the conversation centring on greenhouse gases, rather than other emissions, such as nitrogen and sulphur oxides.
Between the supply chain, the car's production, its usage and recycling it at the end of its useful life, how many emissions each step generates is a complex and contested issue. Susanne Lehmann, director production North American region at Volkswagen De Mexico, said that in VW's estimates, on average 13% of a car's lifecycle emissions come from the supply chain, 1.8% come from the production itself, 12.7% from the fuel or electricity generation, 66.3% from the energy consumption and 6.2% from recycling the vehicle.
She added: "So, we [in the supply chain] are not the biggest part but we want to do our work [in the] supply chain and production activities in the reduction or optimisation of CO2 emissions. Therefore, we have issued this very high reduction goal [of 30%] per car by 2025."
Michael Maass, vice-president of sustainability solutions at Kuehne + Nagel, took a similar view, explaining that the organisation was already carbon neutral for scope the company refers to as Scope 1 and 2 Emissions (emissions the company is directly responsible for and those from the generation of the energy the company uses). However, most of its emissions are Scope 3 Emissions – those created by its value chain, such as the shipping firms it contracts. In 2019, those emissions totalled 18m tonnes of CO2, but Kuehne + Nagel is aiming to become 100% carbon neutral by 2030.
Framing transport emissions in the global picture, he added: "Roughly 35 billion tonnes of CO2 are emitted on this planet a year. Out of that about 23% is account for by transportation. And then again, out of that share, there is some 8% which is accountable for so-called trade-related trade transport. So that is still quite a huge number."
Since around 90% of goods are transported by sea, relatively small gains per mile travelled can make a big dent in global emissions, as the global shipping industry creates about 1 billion tonnes of CO2 per year, with around 23% of that coming from container shipping, according to the IMO.
"There are certain targets that have been defined by the respective organisations of the IMO to halve these emissions by 2050, which in my personal view is not really a very ambitious target," Maass commented. "So, the good news is that many of the major stakeholders have defined their own targets, which are much more ambitious than this. There are a lot of shipping lines that are instead targeting to achieve that halving of emissions around 2040 or even 2030."
Mode and fuel changes
To clean up its supply chains in North America, Volkswagen is looking to add more sea and rail transport, although trucking and air transport cannot be avoided. For instance, it has started to use more rail transport between Mexico and the US, and rail is replacing trucks from the Puebla plant to the Veracruz port. The necessary rail capacity is being freed up by what VW calls its 'Lighting Project', which involves installing lighting infrastructure to allow for a third shift, at night.
On the water, it has been working with Siem to use more LNG (liquid natural gas) vessels. Lehman explained: "We have a complete fleet, for that loop between Europe, the US and Mexico, of nine big ships, we have started to change two of them to LNG vessels. The second one just arrived in Veracruz last week."
For the road part of the journey VW is working with the truck OEMs within the group, Scania, Man and Navistar, to bring Euro 6 diesel models to Mexico for the heavier, longer trucks, and to change some of the shorter trucks for shorter, national distribution routes, to CNG (compressed natural gas).
Kuehne + Nagel is doing something similar, encouraging its customers to switch to sea transport. While a container ship produces massive emissions, the CO2 output per ton/per kilometre is very favourable, with an average of 8g, compared to an average of 665g, according to figures from the IMO.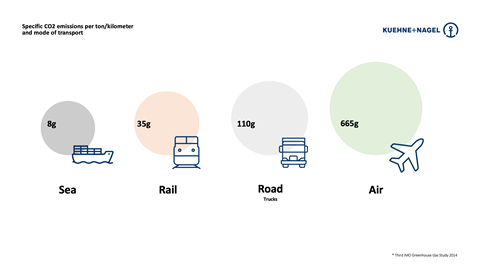 To aid customers in considering their options, Kuehne + Nagel has introduced the SeaExplorer platform, which shows a drilled-down view of the available options and lets customers choose a more environmentally responsible service that matches up with their demands in terms of transit time, departure date and time, and cost.
Some of the shipping lines it is working with, such as CMA and Hapag-Lloyd, are also introducing LNG-powered vessels into their fleets. Compared to heavy oil, LNG reduces CO2 emissions by between 10-20%, and considerably reduces emissions of sulphur oxides (SOx) and nitrogen oxides (NOx). However, Maass conceded that LNG should be a 'bridging technology' before a true technological solution comes along, as LNG still leaves 85% of the carbon emissions and the issue of methane slip.
He said several so-called e-fuels, such as hydrogen, ammonia or ethanol, may be the answer as pure electric container ships are not considered viable given the way battery technology is evolving, but any workable solution is still five to 15 years away for large container ships. For the shorter routes, some other technologies are in the works already. Kuehne + Nagel and the Getting to Zero Coalition are aiming to have commercially viable zero emission vessels (ZEVs) on deep-sea trade routes by 2030.
Mass balance
The only viable way to ship goods across the ocean in a carbon neutral way today, according to Maass, is by using a biofuel scheme. Kuehne + Nagel secures a certain volume of biofuel to be used for shipping. Container vessels may still use heavy oil, but the required volume is used in another vessel on a route where biofuel may already be viable.
"We are applying the so-called mass balance concept," Maass explained. "Important from nature's perspective is not which route you ship but how many emissions you create. And once we have analysed and calculated this, we will just recalculate that back on the volume of fuel which is needed in order to replace the marine gas oil, by the biofuel."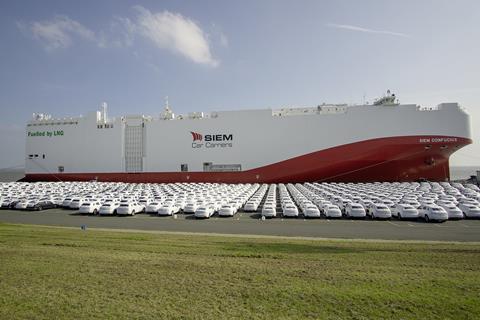 Lehmann, on the other hand, said that VW isn't quite as enthusiastic about biofuels, explaining: "Biofuel is very interesting for us but not yet as stable a technology that we could really go for it. We would like to know more, so we are investigating; we are experimenting."
Ultimately, the spectre of cost often has the final say. It would be nice to save the world but everyone has to be convinced with the right pricing and consequently, a balance between the right environmental measures and the right pricing has to be a part of any tender.
Maass added that, thankfully, the environmental issues are gaining increasing political importance around the world. The new Biden administration and the EU Green Deal, which pledges to reduce net emissions of greenhouse gases by 2050, are positive signs. However, the shipping industry in particular should not wait for political action, as its international nature makes regulatory action very difficult.
Despite the technological hurdles, it is possible to achieve meaningful reductions in emissions by re-evaluating the mode and using workarounds like the biofuels scheme. He summed up: "It's not that we have to lean back and wait 10 years until there's a new technical technology coming around. The point is, we can, and we have to act already today.