The European Union has signed a draft trade deal with the Mercosur region – the South America trading bloc comprising Argentina, Brazil, Paraguay and Uruguay. The deal, which still has to be ratified, has been under discussion for 20 years and has stalled multiple times, making the signing of a draft agreement a major breakthrough in the face of a more protectionist trend in global trade recently.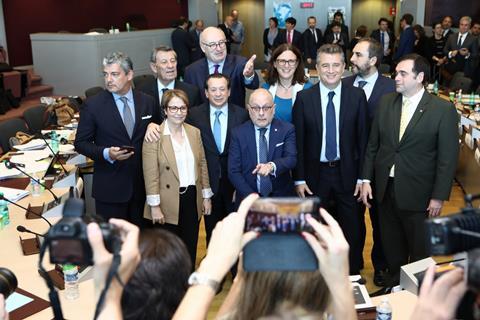 The EU is already Mercosur's biggest trade and investment partner and the deal would reduce tariffs across a range of goods, with the EU eventually abolishing 92% of the taxes on Mercosur imports, while Mercosur gradually eliminates its duties on 91% of EU goods.
According to the European Commission the agreement will give EU companies much better access to its the Mercosur market than it gives to businesses from outside the EU and the fact the EU will be the first trade partner to conclude a trade agreement with the Mercosur bloc, gives the EU a first mover advantage.
"I measure my words carefully when I say that this is a historical moment," said Jean-Claude Juncker, president of the European Commission in a statement. "In the midst of international trade tensions, we are sending today a strong signal with our Mercosur partners that we stand for rules-based trade.
Juncker went on to state that it was the largest trade agreement the EU had ever concluded.
Europe is looking for greater access for manufactured goods, especially cars, which face tariffs of 35%. However, Mercosur has asked for a 15-year transition period for the import of European vehicles and automotive parts, up from the 10 years originally proposed, as the bloc seeks to cushion the impact on its own vehicle markets.
At the same time EU stands to benefit from about €4 billion ($4.55 billion) of duties saved on exports, four times more than its deal with Japan.