Mexico's transport ministry has stopped issuing new commercial vehicle permits and licences until the end of the year following a cyber-attack in late October. The move threatens to disrupt Mexico's supply chain and any cross-border trade with the US.
The Secretariat of Infrastructure, Communications and Transportation (SICT) made the announcement last week and said that among the measures it took to contain the malicious software it discovered on October 24 was the suspension of all services. According to SICT, 110 computers were hacked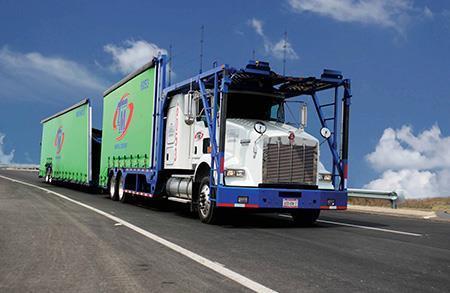 Working with Mexico's National Digital Strategy Coordination team, SICT is diagnosing the full extent of the cyber-attack and its impact on its administration of truck licences and permits. In doing so it hopes to treat any technical issues and gradually and safely re-establish access to the systems. That is likely to take at least two weeks but catching up with permit allowances and reviews is expected to take much longer.
In the meantime, the SICT said it had extended the validity of licenses and certificates, meaning drivers whose licenses or certificates were in the process of being renewed, or which those which had expired during this period, would not be affected.
However, the transport and logistics industry still fears that any further delay could jeopardise trade. Mexico's National Chamber of Freight Transport (Canacar) has called on SICT to design an emergency plan for federal transport procedures to avoid the risk of Mexico's supply chains collapsing.
The inability to qualify truck permits and licences online is a real threat to cross border trade according to Canacar.
"In cross-border transportation services, the American authority has the power to request the driver's license and validate… the document in the information system that it shares with the SCIT," said the organisation in a statement. "Not having the registration of the procedure and the current document, supposes a large number of drivers and trucks would be losing all opportunity to operate."
The chamber said that suspending procedures increased the risk of shortages of every type of commodity, pointing out that Mexico is heavily reliant on road transport for the movement of freight. More specifically, the sector contributes 3.3% of national GDP and moves 84% of goods across the border with the US, as well as moving 81% of domestic cargo. Canacar also said that the transport sector provides direct and indirect jobs for more than 6m people.
Domestic freight movements in Mexico and cross-border trade with the US will be under discussion and next week's Automotive Logistics and Supply Chain Mexico conference, which takes place between November 15-17 in Mexico City