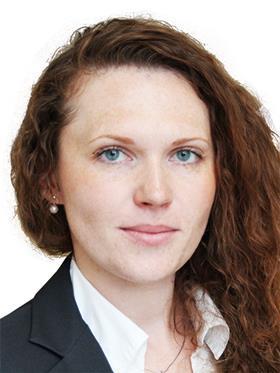 What would be the impact on trans-Eurasian finished vehicle logistics if China decided to withdraw logistics subsidies?
My opinion is that the cargo flows that are already accustomed to railroad delivery will remain on these routes, but this, of course, will be the cargoes with high added value, including finished vehicles. This may be due to a kind of inertness in the industry, as transport companies that were shipping finished vehicles by sea for quite a long period of time were used to extended delivery times, while now they are used to a delivery time limited to two weeks. So it is very likely that the majority of carmakers would opt to sacrifice logistics costs instead of returning to long delivery periods that sometimes can be unpredictable.
What steps to improve Russian railway infrastructure have been taken in the past few years?
RZD has embarked on a comprehensive programme of development [launched by the Russian government in 2018 with an investment of 9 trillion roubles, equivalent to $138 billion]. A lot of things have been done, not only in the area of finished vehicle transit, but in the area of transit as a whole. As of today, our railway infrastructure already enables us to run the transit trains without any delays. Some work needs to be done on the border, but this is a matter of paperwork, not infrastructure.
Are there any issues associated with finished vehicle delivery by rail over such long distances?
In view of these changes, some Chinese and European companies invested in new lashing material for finished vehicles. If in the past there was a lashing material that did not guarantee safekeeping of a finished vehicle inside the container, today we have ledges in the container and with the new lashing materials we are able to deliver the finished vehicles to their final destination safe and sound. We believe it is safer to transport finished vehicles in containers than when covered with some kind of a mesh. We have had no situations where finished vehicles were dinged. Basically, we can say that it is absolutely safe to transport finished vehicles by rail.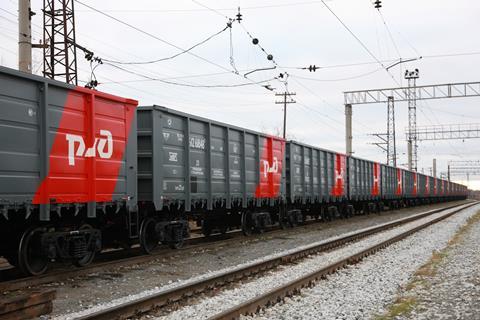 Which transport corridors are common on trans-Eurasian logistics?
There are three corridors for finished vehicle shipments: through Mongolia, through Kazakhstan and through the Zabaikalsk-Manchuria border crossing [Russian-Chinese border in the Far East]. Which route is chosen depends on the starting point and final destination, because China is a big country and there are different production complexes.
We could give advice, but as a rule the client has his own preferences in terms of the specific route. As for the European side, a couple of years ago I would say there were certain limitations on the border in terms of infrastructure. There are still some bottlenecks on the border with Belarus and Poland, but these issues are fully manageable and the Belarus side has put a lot of effort into expanding infrastructure, and similar work is underway in Poland.
Do you believe the downturn in the Russian finished vehicle logistics market impacted the project?
Historically, in Russia most finished vehicles have been moved by car transporters. I would not say that there is some competition for the fleet between the domestic and transit supplies, because transporters are extremely rarely used in finished vehicle supplies from China to Russia. If by rail, almost all supplies are coming in containers. If by sea, it's always ro-ro carriers.
The Chinese carmakers have set a target of expanding their share of the Russian market, and imported supplies of finished vehicle are steadily growing, even though some of these companies are launching localised production capacities in Russia.