The port of Baltimore retained its position as the busiest US vehicle-handling port in 2022, despite a slight drop in throughput resulting from production delays caused by the semiconductor shortage and restrictions on ocean ro-ro capacity.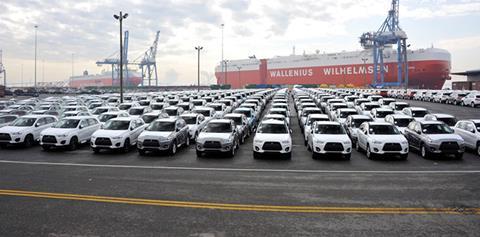 The port's vehicle terminals, including Dundalk and Fairfield, moved more than 750,000 vehicles last year (2021: 758,000), and increased imports against 2021, ensuring it retained its position as the top US vehicle-handling port for the 12th consecutive year.
"The effects of ro-ro capacity shortage have slowed some OEM import and export movement, and there have been instances of over-full terminals during typical rush periods, such as end of month and end of quarter," said Susan Serrano, manager of automotive business development at Maryland Department of Transportation's port administration, adding however, that overflows had been cleared very quickly.
Serrano highlighted Baltimore port's skilled workforce and the advantages of its interstate transport links, as well as the fact it has four terminal operators – Amports, Pasha Auto Services, Ports America and Wallenius Wilhelmsen Solutions.
"We also have a very comprehensive quality programme where all of the key players in our auto business – port, terminal operators, labour, processors—meet monthly to go over what's going right and where we need to improve," said Serrano. "It's great open communication and unmatched by other ports."
Port investment
Maryland Port Administration (MPA) is completing a major infrastructure project to strengthen its ro-ro berths, both for passenger vehicles and agricultural and construction machinery. Baltimore port handles more high and heavy cargo than any other US, according to Serrano. The infrastructure project is designed to help support the increasing size of the different commercial equipment. The berths can handle multiple supersized vessels simultaneously. [Story continues below]
Ports America has recently appointed Mark Schmidt as vice-president and general manager of operations at the port of Baltimore. Schmidt has over 30 years' experience working at the port and has held a variety of different roles within Ports America in management, operations and commercial expansion. That includes in vehicle ro-ro.
"Given Mark Schmidt's connection to the local community and to Ports America's teams in Baltimore, I am excited at his willingness to take on this transformative endeavour to lead the business into the future," said Leech. "I look forward to the opportunities ahead for us."
Schmidt oversaw the expansion of capacity at the Seagirt Marine Terminal, including the modernisation of its fourth berth, which now accommodates eight Neo Panamax cranes, two 15.25-metre-deep berths (50 foot) and the ability to accommodate two Neo Panamax container ships simultaneously.
Serrano also pointed to investments being made by Ports America Chesapeake at the Seagirt Marine Terminal. The terminal operator is adding 15 hybrid electric rubber-tyred gantry cranes and a second truck gate. "Ports America Chesapeake is putting in nearly $200m in new equipment and upgrades to improve overall efficiencies," said Serrano.
THE LATEST VEHICLE PORT DEVELOPMENTS WILL BE DISCUSSED AT NEXT WEEK'S FINISHED VEHICLE LOGISTICS NORTH AMERICA CONFERENCE, BEING HELD IN HUNTINGTON BEACH, CALIFORNIA, BETWEEN MAY 9-11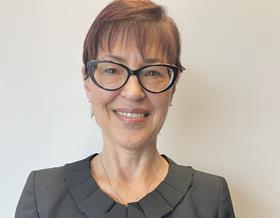 MPA is also investing to decarbonise operations, including through its Diesel Equipment Upgrade Program, which replaces older cargo-handling equipment and dray trucks with newer, cleaner and more efficient models.
"Last year we received a $1.8m grant from the US Environmental Protection Agency for this programme, [which] helps reduce emissions at the port and in surrounding residential neighbourhoods."
More than 120 pieces of diesel cargo-handling equipment, including forklifts, top loaders, locomotives and tugs have been replaced or retrofitted with cleaner engines. Serrano said replacements and retrofits had cut more than 5,100 tons of emissions
MPA is working on a dray truck replacement programme that has replaced more than 275 trucks with cleaner, modern vehicles. Dray trucks move containerised cargo short distances to and from ports to distribution facilities and warehouses.
"With more OEMs introducing electric vehicles (EV) and Baltimore's role as the top auto port in the nation, we are also having discussions on how best to accommodate greater EV volumes," said Serrano.
Read more about activity at the North American vehicle-handling ports in summer edition of Automotive Logistics magazine, which is published in May.