Ocean-going container vessels have been anchored off the west coast of the US in January because of congested port terminals. Dr Noel Hacegaba, deputy executive director and COO at the Port of Long Beach tells Marcus Williams about the misalignment of supply and capacity, and how the port is tackling it
The aftermath of the first wave of the coronavirus disrupted ocean container shipping between Asia and North America. As global production of non-essential items ground to a halt, shipping capacity was cut. However, when demand rebounded as lockdowns were eased the industry was unprepared for the demand in capacity. The recovery in consumer demand coincided with increases in manufacturing, notably a stronger than expected resurgence in automotive production. The resulting problem is seen clearly in the port congestion currently troubling the US west coast ports.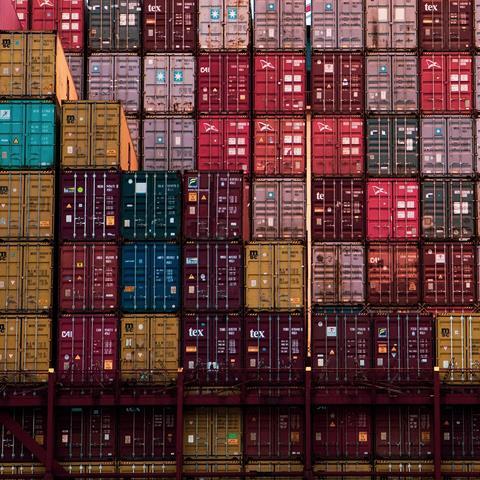 As of today (Jan 28) how many vessels are waiting to dock for unloading at the Port of Long Beach?
Dr Hacegaba: As of this morning we have 29 container vessels at anchor. These are ships that are waiting for terminal space at Long Beach and Los Angeles. It is a typical question – why have we got so many ships out there? The short answer is that it is the combination of two major factors. One is this historic cargo surge that started in July [2020] and has not let up to date. And, on the capacity side, you have got tighter capacity in the warehouses and distribution centres because of these new Covid-related safety protocols. Basically, the short version is, you have an historic surge that is overwhelming the system – system that, because of these Covid safety protocols has even tighter capacity.
Getting into the nuts and bolts. When you have tighter capacity at the warehouses and distribution centres it delays when these containers are removed from the terminals. Typically, if the containers sit in the terminal a little longer, that has the effect of limiting capacity at the port. Fluidity and velocity are the ways that we maximise capacity. When you see ships at anchorage to this level it is an indication that fluidity and velocity in the terminals has been compromised. Again, that is because of this tighter capacity at the warehouses and distribution centres.
And is that affecting the dwell time of containers that have been off-loaded into the port?
Dr Hacegaba: I can tell you that the dwell time of the average number of days that the container is in the terminal yard, is well over four days. The latest report I saw was closer to six days.
And how does that compare with the usual dwell time?
Dr Hacegaba: In 2019, when the market was humming along, dwell time was down close to two days. So, we have basically a tripling of that. The context is important again here. To say that it is [because of] Covid is accurate but it is also not that simple.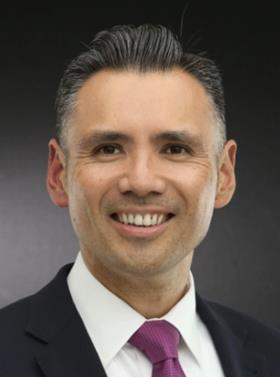 What happened was that in 2020 we transitioned from doom and gloom to fast and furious on a dime. In the first three or four months of the year the market outlook was very pessimistic, so the supply chain reacted by not planning for additional capacity. But when manufacturing reopened in China and the manufacturing machine resumed operations, the cargo started coming and the supply chain was not ready for it.
I think it is important to recognise what happened here. It is the misalignment between supply and capacity, and that is what has kept our system here in the US less than adequate.
As you know, the supply chain is a behemoth and it takes time to adjust to market changes. Just now the supply chain is responding to market conditions.
But here is the good news, and there is always a bright spot if you look for it. In the middle of the one of the worst pandemics, port operations continued without disruption. We never closed a single day. Our dock workers showed up to work and continued to show up in the middle of this crisis. The supply chain is also applying additional resources. Even we as a port authority made available 40 acres [16 hectares] on our land to serve temporary overflow operations, something we have never done before.
So, everyone in the supply chain is stepping up. We are applying resources, we are working longer hours because we recognise the importance of keeping cargo flowing. That is a bright spot. We see a wholesale positive response to the supply chain.
Has absenteeism through illness caused by coronavirus affected operations at any point?
Dr Hacegaba: The workforce continues to show up to work every day. Obviously because of new safety protocols, including social distancing, capacity has tightened up in certain sectors, like the warehouses and the distribution centre spaces, so you don't have as many people on a shift as you had in the past. But by and large everyone continues to show up to work.
Right now, our top priority is to get our waterfront employees vaccinated. Their health and well-being is critical to our ability to move those containers from the port as soon as possible. So that is what we are working on as well. We are advocating at all levels of government and trying to get our waterfront workers vaccinated as soon as possible.
We believe that by prioritising our waterfront workers that will ensure that port operations and the economy continue to move forwards.
Are there other contingency measures the port is putting in place to deal with the stress on operations?
Dr Hacegaba: These are all part of project STOR – short-term overflow resource. How STOR works is by creating additional space within the port. Containers that are at terminals can be moved to this [40-acre] site and create more room on the terminals to get the containers off the ships. That helps with fluidity and velocity. It came at a good time.
Do you have an estimated time that you expect this backlog to continue?
Dr Hacegaba: There will be a post-Chinese New Year lull. We expect that every year. We think that this surge will start decelerating after Chinese New Year. Certain segments of the economy will continue strong through the summer, such as home improvement goods or goods that folks need to work from home. But I would say that we will start seeing a deceleration on the inbound side post-Chinese New Year.
To what extent is this current situation impacting US manufacturing, including automotive?
Dr Hacegaba: Without getting into details on specific operations I can tell you that one of the challenges on the outbound side has been access to equipment. For example, empty containers. The situation revolves around the proper balance between supply and demand.
Manufacturing in the US continues. The key is ensuring they have the necessary equipment to transport those commodities overseas.
At the ports, obviously when we have a surge that is impacting capacity in the terminals that also has the potential to affect the outbound side. But so far our terminals are doing a good job of balancing the two and obviously the shipping lines don't want to head back to Asia with empty containers. We all benefit from exporting commodities. We are working through that as well and we are not going to leave the US exporter behind.
How has the displacement of container capacity in the wake of the first lockdown affected the situation?
Dr Hacegaba: I would say that early on there was an imbalance that was triggered by Covid. When the pandemic hit China and wider Asia it effectively crippled the supply side. Manufacturing was halted, products were not being made. So, we did not see so much business coming our way.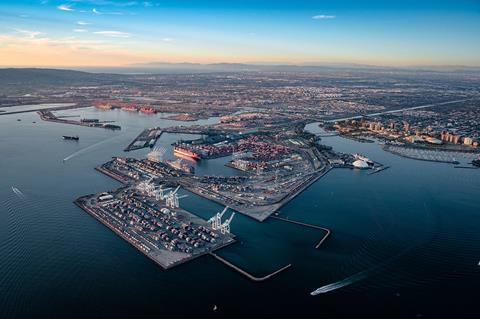 Here in America our manufacturing sector was humming along and they were producing at a healthy clip, and we were exporting. At that point, with fewer containers coming in, our exporters were having a hard time finding containers to transport their shipments overseas.
Then, when the pandemic hit America and we were confined to our homes, China's manufacturing operation resumed. [At the same time] demand for goods in the US didn't let up. E-commerce grew exponentially throughout the pandemic. We as consumers continued to buy. But on the outbound side, because of these health orders, manufacturing was slowed and certain sectors of the economy were restricted because of their capacity.
One of the effects of the lockdowns in the pandemic was an imbalance because either the supply side or the demand side were slowed, or in some cases halted.
By how much was container volume down in 2020? And when were volumes restored to normal levels? Elsewhere I have heard that volumes returned mid-year and performance was restored by Q4.
Dr Hacegaba: Absolutely, that is what we saw. I can tell you that the first six months of 2020, five of those six months were negative year-over-year. We saw negative growth, with the exception of May, that was an anomaly.
Then, when we got to June and especially July, we saw an immediate rebound. In fact, we set records for a single month in July, September and December. Every month was breaking the previous month's record. What is interesting about that is that we ended the calendar year in Long Beach with our best year on record. We had 8.1m TEUs, which represents a 6% year-over-year increase. That shows you that the last six months of the year were so strong that they offset the first six months and catapulted us to our best year on record.
It shows that the workforce came to work, that the supply chain was working and we were moving containers – 8.1m TEUs for an American port is quite a feat, especially during a pandemic.
Read the full feature about volatility in the North American supply chain