Tanger Med port in Morocco handled almost 478,600 finished vehicles in 2022, an 11% rise on the previous year. The majority of vehicles were exports from Renault Group and Stellantis.
The port also handled a smaller volume of imports and transhipments (see table).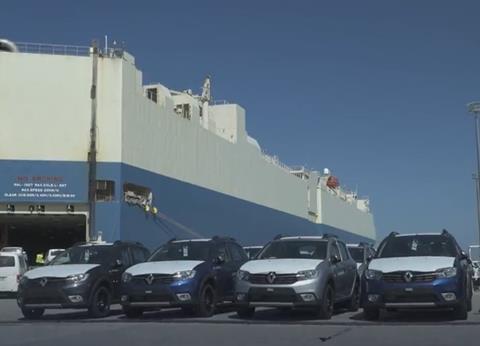 Tanger Med port complex is directly connected by rail to the Renault plant at Tanger Med and the Stellantis plant in Kenitra. Renault's plant is the largest vehicle assembly plant in Africa, with vehicles bound for domestic sales and for export to Europe. Stellantis also exports a percentage of its production.
STVA subsidiary Groupe Cat is managing both vehicle terminals at the port.
To support the volume of vehicle throughput at the port, which has capacity to handle 1m vehicles annually, Tanger Med Port Authority has given approval for the construction of a multistorey car park with capacity for 3,250 units. The first phase of construction was completed last year, adding 2,400 spaces, and an additional 850 spaces will be completed by 2024.
The additional capacity provided by the multistorey car park has helped the port deal with congestion and support its adjacent carmakers at a time when component shortages (including semiconductors) have made vehicle production volatile. That has resulted in saturation at plant storage areas as incomplete vehicles await final components. The easing of parts shortages has also helped restore full production, also leading to congestion at the ports, a situation compounded by the current shortage of ro-ro vessels capacity.
"The close collaboration and constant communication with the car plants regarding production and logistics planning has given all parties involved [greater] visibility and forecasts to anticipate congestion," said a spokesperson for Tanger Med Group.
Vehicle handling at Tanger Med port in 2022

Imports

21,427

Exports

inc:

Renault

Stellantis

419,505

295,393

124, 112

Transhipment

37,657

Total

478,589 (+11%)
Electric exports
Stellantis is currently exporting battery electric vehicles (BEVs) through the port in the form of the Citroën AMI and the Opel Rocks-E. Renault is also planning to start production of its Mobilize Duo BEV at the Tanger Med plant this year. In support of those BEV exports and other EV handling the port is investing in supporting logistics infrastructure, including charging facilities.
Tanger Med Group is also working to reduce its own emissions and has a plan to reach 100% zero-carbon operations by 2030. That includes the supply of electricity from renewable sources for all users of the port complex and greater efficiency in the use of the energy supplied. The port is also replacing all port services vehicles with EVs and putting in infrastructure to support the transition to hydrogen derived from renewable or low-carbon sources. Tanger Med Group is also establishing a system to recover and use wastewater as part of its efforts to base operations on a circular economy.
Tier suppliers at Tanger Med
Tanger Med Port Complex is also home to a large industrial platform comprising more than 120 automotive tier suppliers providing parts to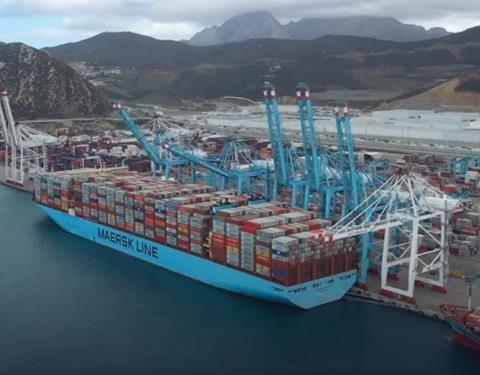 carmakers in Morocco, as well as exporting them to 17 carmaker assembly sites overseas. Those include plants run by Ford, Renault, Stellantis, Volvo and VW. Tanger Med Group said that 11 of the world's 20 largest suppliers are located in Tanger Med Port Complex, including those supplying wiring, metal stamping, vehicle interiors and plastic injection. They include Lear, Martur Fompak International, Polydesign, Prettle Group, TE Connectivity, Varoc and Valeo. Together the tier suppliers at Tanger Med represented total automotive exports worth $9.5 billion last year.
"These manufacturers also take advantage of Tanger Med port complex's proximity and its logistics offering, including its maritime connections to export to European markets," said the spokesperson for Tanger Med Group.