Automotive parts shipments in South Africa have been disrupted by the recent cyber-attack that knocked out terminal operations at state-owned port and rail services provider Transnet.
The National Association of Automobile Manufacturers of South Africa (Naamsa) said it was collecting data from its members to assess the impact of the disruption on automotive sector. Separately, Ford confirmed that from July 30 shipments were being supported manually meaning movements of parts had been slowed because of vessel offloading and general port congestion.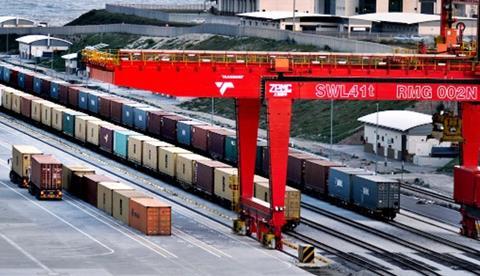 A spokesperson for Ford in South Africa said: "Port IT systems are being restored slowly and getting back to normalcy, but naturally this has resulted in a few of our incoming containers being affected. This applies to both the import of parts for Ford SAF, and the import of raw materials for the local supplier base."
Following the attack on July 22, Transnet was forced to declare force majeure at terminal operations in Cape Town, Durban, Ngqura and Port Elizabeth, freeing it from contractual liability.
In a letter sent to customers and seen by news source Bloomberg, Transnet said it had "experienced an act of cyber-attack, security intrusion and sabotage" that resulted in the disruption of normal processes at Transnet Port Terminals and destruction or damage to equipment and information.
In a separate letter posted on Twitter on July 27, Transnet reported significant progress in restoring IT systems, though it said some applications may continue to run slowly while monitoring continued. The company said it would be bringing back operating systems in a staggered manner to minimise the risk of further disruption.
The company said it was taking contingency measures to maintain operations, including the manual loading and unloading of containers and the running of trains.
"The terminals are berthing vessels as planned and facilitating loading and discharge operations with the shipping lines," said Transnet. "We will continue to work directly with shipping lines in order to facilitate maximum import evacuation and further exports planned for future vessels."
On July 28 Transnet announced that main systems and operations had been restored and that all container terminals were working to clear the backlog.
Cyber-attacks have increased in recent years and a number of major logistics companies have been affected. In September last year Gefco and CGA CGM were hit. Cosco, Fed-Ex, AP Moeller-Maersk and TNT are among the others impacted.