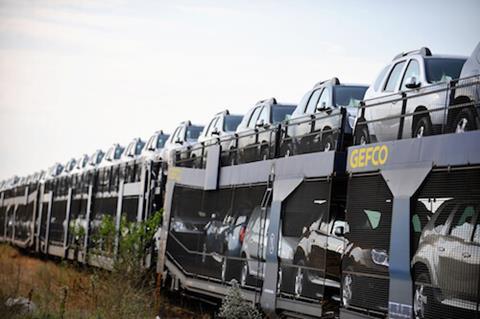 State-owned Russian Railways (RZD) has secured government approval to sell between 25% and 35% of its overall stake in French logistics provider Gefco. However, unfavourable market conditions in Russia are making it difficult for the company to sell shares at the price targeted and it has already postponed an initial public offering (IPO) originally planned for January this year.
Vadim Mikhailov, senior vice-president of RZD, said that there had not been a single successful IPO over the last six months and RZD would lose out if a public offer was made now because it would not be able to secure the price targeted for the shares.
The rail provider bought a controlling 75% stake from Gefco's former owner, PSA Peugeot-Citroën back in 2012, but announced in 2018 that it was considering a reduction of its stake in the company, though it still wants to retain control of the company.
RZD officials said that they were planning to conduct the IPO shortly after approving and publishing Gefco's long-term development plan, which has yet to happen. However, some Russian news sources have reported that the IPO is scheduled for the third quarter of 2019.
Kirill Belozerov, director of the Russian Fund of Direct Investments, a governmental sovereign wealth fund, said there was a possibility RZD could sell some of its stake in Gefco to Asian and Middle Eastern investors, adding that several non-Russian companies were interested in purchasing a stake in Gefco.
In the first quarter of 2018, Gefco generated net revenue of €2.4 billion, up 6.2% compared with the same period in the previous year. This growth helped secure an overall improvement for RZD's financial performance over the period.