As carmakers and tier suppliers restart manufacturing following shutdowns created by the coronavirus pandemic, unstable demand for service parts has been testing those responsible for their manufacture and distribution. During last week's Livestream Hour – Aftermarket and Service Parts: Keeping the wheels moving Frank Schlehuber, senior consultant for market affairs at the European Association of Automotive Suppliers (Clepa) talked about the challenges of resurgent aftermarket demand.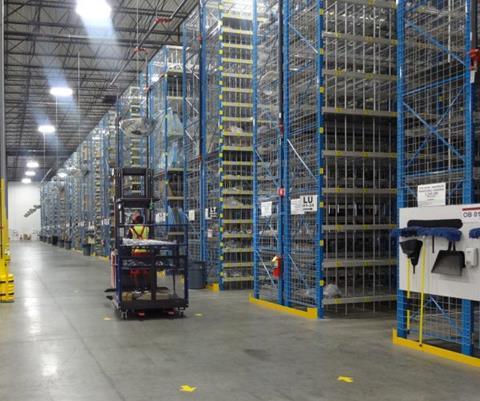 "There is an insecurity regarding the demand side and high volatility is the biggest challenge we face on the supplier side at the moment," he said. "Another issue is that in Europe, especially, we have the issue that the crisis is in different stages in the different markets, a concern Dr Susanne Lehmann, senior director of production North America, Volkswagen also highlighted in the previous livestream – Mexico Automotive Supply Chain in Focus.
Schlehuber revealed that some countries in Europe saw an 80-90% decrease in demand for parts in April, adding that Clepa's members have forecast a 20%+ decrease in revenue for parts suppliers for 2020. Regarding market recovery, 75% of the association did not see this happening within the next 12 months.
Pivot and pace
Despite this negative outlook Schlehuber said aftermarket volumes could now help to drive demand and reduce volatility. Highlighting this point, Ryan Grimm, general manager, part supply chain operations at Toyota Motor North America's Fulfillment, Parts Distribution and Accessory Development (PDAD) department, said that the carmaker was now seeing a steady increase in demand for aftermarket parts equal to between 5-10% a week.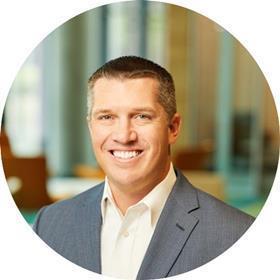 Toyota North America shut down production on March 23, with its suppliers following suit soon after. Demand for service parts decreased by half in April.
"As the virus really took hold in the March timeframe, we started seeing some drops in sales the last couple of weeks in March," said Grimm. "We really bottomed out in April, that's where we were in the 50% range down. By far the worst weeks were April 20 and April 27."
However, as of last week (May 18), the company was back above 80% of pre-Covid demand thanks to a steady increase.
"I wouldn't call it necessarily a perfect V shape, but the return has been going in the right direction, definitely for the last several weeks," said Grimm.
Toyota is still dealing with higher inventory levels than normal and had to cut orders from suppliers because of the sudden drop in demand caused by the coronavirus.
"It was mainly because we had to make a lot of quick adjustments based on the demand, [e.g.] the 50% drop," he said. "We cut our orders in the 60% range in order to manage the inventory."
As well as adjusting orders, Grimm said Toyota had to "pivot quickly" to ensure that it was conforming with the guidelines established by the crisis-focused Centres For Disease Control and Prevention (CDC), which are aimed at ensuring working environments are as safe as possible for team members.
Toyota was able to keep all of its warehouses open during the pandemic. Grimm said that even though there was an initial backlog, the carmaker was actually able to improve the overall back order situation during the crisis.
"We didn't get to a 100% close on all our back orders, but we actually made some progress by partnering with suppliers, adjusting on pickup schedules to support them. So, it worked out well from that perspective," he said.
"Our biggest focus now is making sure our inventories are in the right place at the right time based on the returning demand" - Ryan Grimm, Toyota North America
"Our biggest focus now is making sure our inventories are in the right place at the right time based on the returning demand," he added.
Inventory management
Livestream panellist Arnd Franz, CEO of the largest independent aftermarket distributor in Europe, LKQ, said the first thing the company did when Chinese manufacturing was hit by the coronavirus was to look at how that affected the company and review the multi-tier structure of its sourcing.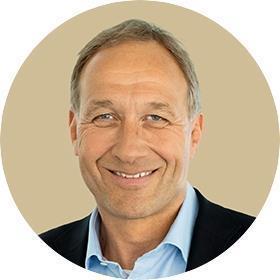 "Suddenly we were understanding how dependent the world economy is on China, with a world steel production share of around 50% and aluminium in the 40% range," said Franz. "Eventually we found out it didn't make a difference between our tier one automotive suppliers that we were selling to the independent aftermarket or to pure aftermarket suppliers. Around one third of that supply chain in both channels is dependent on [China]."
LKQ, which has acquired some 70 companies across Europe in eight years, was hit with the "deepest trough imaginable" during the second half of March and the beginning of April, said Franz. He said that while the market is getting better, it has not recovered. Despite this, the distributor has been able to "keep service levels for all its customers" throughout the pandemic. Franz revealed a lot of inventory was moved into LKQ's 1,100 European branches to mitigate the potential lockdown of its central distribution centres. It also closed branches in high density areas.
"It doesn't make sense to keep all that capacity open so we paid a lot of attention to capacity and adjustments, not only in the central distribution centres but also across the branches in the offices," said Franz. He pointed out the challenge of the varying service levels in each European market, citing the 'extreme' example of lead times in the UK, which are less than one hour for the company.
When asked about regionalising the supply chain and strengthening certain sourcing strategies rather than others, Franz said that in a global economy those things were inseparable, at least for the foreseeable future.
Watch the full aftermarket and service parts livestream
Register here for the next livestream event, our automotive supply chain May update, which takes place on May 27 (Wednesday)