British company INEOS Automotive's Grenadier is being developed as a resolute 4x4 from the ground up, but can the start-up's lack of legacy and supply chain history cover new terrain and open up options for logistics?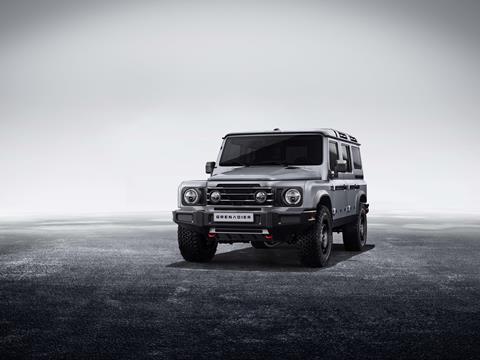 Named after the London pub in which the idea for the off-road vehicle was formed, the Grenadier is the new kid on the block. Available in both station wagon and double cab pickup body styles with production of the station wagon due to start in late 2021, a choice of diesel and petrol engines are on offer, both with three litres and six cylinders, supplied by BMW. Transmissions are from ZF, axles from tractor manufacturers Carraro, and much of the series development work has been done by global mobility technology company Magna, whose customers include BMW, Mercedes-Benz and Jaguar.
Starting a new supply chain
Marko Weisshaar, head of supply chain management at INEOS Automotive previously worked as head of standard logistics management at Siemens and says the opportunity to join a brand new OEM start-up in Europe was too good to miss. "I took on the challenge of getting to grips with a brand new supply chain with no legacy or history," he says. "INEOS is the opposite to mainstream; we're taking the S out of SUV and making a utility vehicle while questioning any common automotive supply chain process before establishing it in our company. We haven't had the experience of making hundreds and thousands of cars, we're in the middle of developing the vehicle and the supply chain - it's an exciting process."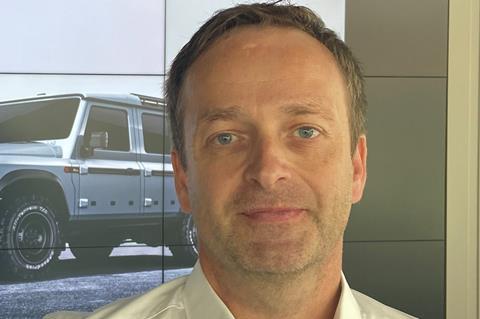 Sharing the start-up excitement is Steve Hayes, logistics service provider manager, who is responsible for building relationships with potential supply chain partners. Having worked at Dyson Automotive structuring its supply chain for electric vehicles into Singapore, he has also held a variety of supply chain and operational roles at JLR and Honda.
"I learnt a huge amount at Dyson," says Hayes. "There were opportunities and risks, but ultimately it provided a good grounding in what and how you need to prepare to be successful in building a supply chain for a start-up. It is far easier to build a company up from the bottom than to restructure a business because you don't have the constraints of legacy systems and processes. On the other hand, legacy does give you key reference points such as what the last model looked like, where its bill of materials of 1,800 parts was sourced from and how those parts were packed."
Without a wealth of data to reply on, start-ups need to find new ways to measure their way to success. And while there are always exceptions, early-stage companies often can't leverage data so easily.
"We don't have access to big data like more established companies, but we can harness other ways to create it," says Hayes. "You have to be able to analyse the data you do have in such a way that is usable so that you can say you think the supply chain costs are 'x' and be confident that your 'x' is going to be accurate. Luckily, within INEOS we have a team around us of experienced supply chain people from a wide range of backgrounds who can feed into that."
Influencing the infrastructure
When making decisions for supply chain partners, a common approach for companies is to choose a fourth party logistics provider (4PL), although some OEMs such as Ford have decided to insource their 4PL activity, most notably in India. Hayes believes most start-ups would choose outsourcing as an option. "For a start-up the obvious and easy route would to be outsource everything, but then you also outsource a lot of your responsibility, and that's not a partnership.
"Whether we have our own systems or outsource freight management, we want to be in that decision making and ownership framework. We may outsource the majority, half or 60:40 and that's the conversation we're still having."
Hayes says the company is spending a lot of time talking to the major 4PLs as well as other parties and will reach a decision later this year about who its partners will be.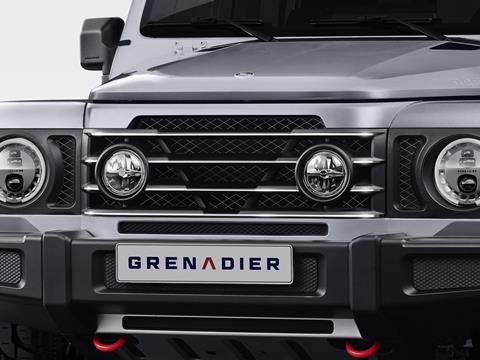 "We spent a lot of time externalising the research," he says. "We've all brought experiences from our previous lives into INEOS and we've gone out and talked to people who are very much in the forefront of supply chain technology. One of the great things about INEOS is that logistics is seen as an enabler, not a cost.
"We haven't got all the answers yet, but we're keen to build partnerships with companies that give INEOS advantages that are not available to existing business because they have a lot of history and legacy; that works well for them, but gives us an opportunity."
Future of the factory
One critical element to effective supply chain management is the interface with manufacturing operations and here INEOS is reviewing its options. "Until the Covid-19 pandemic, we were set on building a new facility in Bridgend, South Wales - supported by sub-assembly in Estarreja, Portugal," says Weisshaar. "On one side we have had delays to construction and with suppliers as a result of Covid-19, but on the other hand some new opportunities to use existing capacity in the industry have presented themselves - one of which is the Mercedes-Benz factory in Hambach, France. We are taking the opportunity to give Hambach serious consideration."
Weisshaar stresses that no final decision has yet been made but confirms that INEOS is still targeting start of production at the end of 2021.
Best in class
"We want to have a best in class vehicle and an uncompromising best in class supply chain," states Weisshaar. "One of our main targets is a seamless integration of systems, partners and the INEOS team right from the beginning."
Weisshaar says INEOS Automotive takes a cross functional approach to ensure a lean supply chain, making sure the "silos" of procurement, logistics, manufacturing and sales are combined. "If the silos aren't combined it will be the material that is lacking and the supply chain needs to deal with it, but with a small but very efficient team you know who is responsible for everything, which brings a lot of value. We see supply chain management as the key enabler to eliminate these so-called silos."
"The beauty of the start-up is that everybody is connected to everyone else," agrees Hayes. "We're sometimes all on the same calls every day, building relationships and interconnected systems and processes. Supply chain management is end to end, from the long-term plan until you put the car on somebody's drive or we put a service part in a box and ship it anywhere in the world for someone to pick up from a drop box, that's how interconnected we are.
"This gives us operational benefits and commercially it does make us more attractive by bringing work packages together, in theory, as one. People want to talk to us because they see a lot of opportunity to be part of creating something new from the beginning."
To hear more insight from INEOS Automotive and ask questions to Marko Weisshaar, please watch our Livestream Hour on Start-up OEM supply chains featuring INEOS Automotive