Digitalisation has the power to provide greater visibility and control across complex automotive supply chains and make inbound and outbound logistics more efficient. That is what Apollo Tyres has discovered with the adoption of new digital freight technology tools
How does a large international tyre manufacturer go about simplifying its complex supply chain and logistics?
Apollo Tyres is one of the largest tyre manufacturers in the world and has sales functions in 100 countries across Asia, Europe and North and South America. Such magnitude brings with it a lot of complexity.
"There were a number of challenges we faced within our European supply chain," says Hizmy Hassen, chief digital and supply chain officer of Apollo Tyres. "Namely, insufficient visibility of operational execution and performance across our transport operations."
Lack of visibility is a serious disadvantage in automotive logistics, and it is no coincidence that the most successful automotive tier suppliers and OEMs have all implemented effective tools that enable greater supply chain transparency. In automotive logistics, the use of digital technology is akin to illuminating once-obfuscated processes – and, afterall, Apollo was the god of light.
Covid prompts review
Apollo Tyres' problems all stemmed from a lack of digitalisation, which meant it was over-reliant on manual processes in the execution of its overland transport operations. It suffered from an under-utilisation of its transport units, and had service delivery levels wholly insufficient to meet supply and demand. Perhaps most significantly, it had a real lack of connectivity between the technology applications it was using to support its operations.
As all automotive logistics companies realise, lack of digital technology will bring with it a whole host of problems, including an inefficient lack of supply chain transparency. For Apollo, these shortcomings resulted in overly stressed delivery operations with too many inefficiencies and laboured manual interventions to meet customer needs. Like many supply chains around the world, these challenges were exacerbated during the Covid pandemic.
"For us, the situation finally prompted the need for a comprehensive review of our supply chain and of the applications we deploy to navigate it," says Hassen.
To solve these challenges, Apollo understood that it needed a tool that could automate and optimise core tasks, while also providing end-to-end real-time visibility and control over its transport operations. The tool also needed to seamlessly integrate with its existing enterprise resource, transport management and warehouse management systems (ERP, TMS, WMS).
This is where Zeus stepped in to help Apollo. Zeus is a technology services start-up focused on automated and sustainable freight. It recently launched Freight Command, an AI-powered enterprise software that harnesses automation and machine learning to optimise distribution operations for multinational companies experiencing rapid growth.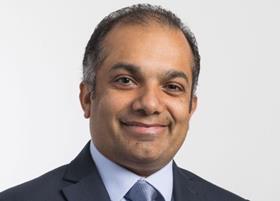 'Rapid growth' in this context is synonymous with increasing complexity. Zeus' offering focuses on automation and machine learning to solve logistics challenges by enabling better supply chain visibility.
Closer connections in Europe
Apollo is implementing the Zeus tool across its European operations. It will provide Apollo with a new level of visibility across its transport operations, enabling it to identify, manage and resolve exceptions faster, while creating a closer connection across its teams in commercial, supply chain and transport. This integrationist capability coupled with increased transparency is one of the most important considerations when choosing the right logistics technology.
The digital solution provides the ability to pre-plan operations, improving certainty for customers and transport partners. "This functionality will be nothing short of transformational for how we manage customer demand across Apollo Europe", says Hassen.
To identify the right tools for the job it is important for technology providers to work closely with logistics companies in identifying their distinct organisational needs and to ascertain whether the providers' technology is the right fit for their logistical challenges.
"Apollo Tyres came to us with internal frustrations around the speed and visibility between sales, transport management, order fulfilment and customer delivery," says Zeus co-founder, Jai Kanwar. "Following in-depth analysis, we were able to integrate our proprietary platform on top of Apollo's existing technology to bring together the company's supply planning, transport optimisation and tracking, and distribution operation functions, all under one roof.
Kanwar says that helped teams to vastly improve visibility, speed and connectivity through the use of machine learning and automation.
The easy-to-use platform removes manual processes and plugs capability gaps, as well as improving the functionality of a company's current technology by adding new automation and building a fast, modern and digital logistics system, according to Kanwar.
"What elevates Freight Command to the next level is its fully automated functions for slot management, live loads and route tracking and optimisation," he says. "It is integrated with transport telematics and our Zeus Driver app, enabling it to provide detailed monitoring of individual vehicles or entire fleets."
The solution also provides transport provider management through Circles – which enables transport to be grouped in any way a company needs – as well as electronic proof of delivery (ePod), making the platform compliant with electronic consignment note (eCMR) protocols required by EU law in 2025.
Combined with automated finance reconciliation and full reporting, together with a ready-to-run freight marketplace, the tool produces significant, quantifiable impacts for logistics providers.
Following its implementation, Apollo's order-to-delivery times are on track to be slashed by over 71%, significantly improving order-to-cash cycles, as well as increasing on-time- delivery upwards of 90%.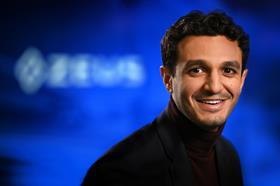 Sustainable improvements
Apollo has been doubling down on its sustainability efforts for many years, but the new level of logistics control it will now gain, will translate to even greater insight on the environmental impact of its European transport operations. Hassen said the technology provided greater clarity on where to focus efforts to reduce emissions.
Another reason why the Zeus-Apollo collaboration is successful, is that the companies share a common vision.
"Zeus has one intensely clear objective and that is to make freight truly sustainable," says Kanwar. "We believe that climate change is no longer a debate, but a deadline, and we must work together towards eliminating greenhouse gas (GHG) emissions in a way that companies can trust and embrace easily."
Kanwar says that Zeus was founded "to do just that".
"When developing Freight Command, we knew it had to be primed for sustainability and built in our carbon tracking dashboard feature," he says. "This includes an ISO 14083 and a Global Logistics Emission Council Framework (GLEC) carbon emissions tracking tool, which allows companies to gain greater insight and visibility over the carbon emissions emitted by their transport.
"Additionally, companies that use Freight Command also have access to our sustainable freight options, which includes Zeus' low carbon multimodal solution. It has been proven to reduce carbon emissions by up to 84%. We firmly believe that technology is the anchor that enables sustainable freight to become a viable option."
"Zeus has one intensely clear objective and that is to make freight truly sustainable. We believe that climate change is no longer a debate, but a deadline, and we must work together towards eliminating greenhouse gas (GHG) emissions in a way that companies can trust and embrace easily" – Jai Kanwar, Zeus
Digital supply chain management
What Apollo needs from the software is enhanced supply chain management. According to Kanwar, many existing payment processes can take upwards of three months to be finalised, leaving drivers waiting for their money far longer than necessary.
"What's more, 30% of trucks are currently running on UK roads empty, burning needless emissions," he says. "Digitalisation is an opportunity for the supply chain to step out of the dark ages and into a more efficient and sustainable future."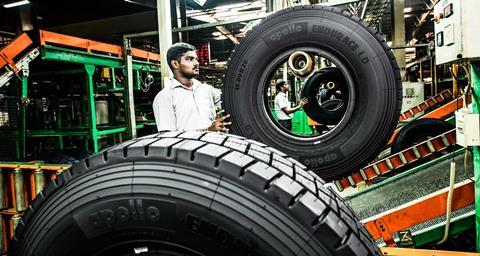 Hassen says there are a number of features that will have an immediate impact.
"Slot management, for example, will be a large contributor in delivering absolute service consistency to our customers and allows us to intuitively anchor all delivery execution off our customer's inbound slot availability," he points out. Prior to this, customer deliveries were often dictated by load slot availability.
The use of the Zeus' digital technology will also equip Apollo's transport partners with a mobile driver app, which provides the capture of real-time location data and enables responses to exceptions with greater speed and better managed service deliveries. This is an example of more data equalling more foresight and more efficiency. The mobile driver app and contract management features also provide enhanced levels of engagement with transport partners, leading to increased efficiencies across the supply chain.
Hassen says the company will also be able to create its own marketplace, which will be critical to taking greater control of demand spend and execution, with an added feature being direct access to the company's own marketplace called Freight Connect.
"This is yet another source of supply, to meet ad-hoc demand, in instances where our curated marketplace is unable to secure adequate supply," he says.
"Finally, we also now have the order-to-invoice reconciliation features, where we can leverage digitalisation of ePod to optimise our AR [accounts receivable] and AP [accounts payable] processes, and reduce the order-to-cash cycle," says Hassen.
This will materially reduce Apollo's working capital exposure and improve its overall cost control.
"Collectively we are confident of step-changing our service delivery, reducing our overall cost of operation and driving greater automation across every element of the transport operation," says Hassen.
"Collectively we are confident of step-changing our service delivery, reducing our overall cost of operation and driving greater automation across every element of the transport operation" – Hizmy Hassen, Apollo Tyres
Agile inbound and out
Apollo manages a diverse order book across its European market, with customers of varying sizes spread across the length and breadth of the region. All of its customer demand is on a short order lead-time, and so the effectiveness of its delivery depends on an agile and responsive supply chain. At the same time, it manages the inbound flow of raw materials and parts from all over the world. Its transport operation plays a critical role in effectively managing high volume, inbound and outbound flows, tackling high levels of complexity on a day-to-day basis. Zeus' digitalisation enables high levels of automation, creating bandwidth for various facets of Apollo's commercial and operations organisation to focus more of its time on adding value for its customers.
Technology is the key enabler in driving efficient execution and cost effectiveness across every part of logistics. The market is shifting fast. Apollo's ability to react to change and maintain competitive advantage can only be achieved with high levels of digitalisation and automation, and the same goes for any logistics company in the world.
When asked if he had any advice for other logistics companies, Hassen says: "Don't be afraid to look beyond 'the norm', and don't be afraid to think outside the box and articulate your needs to potential partners, in detail.
"Solution providers with the right mentality to technology design and a deep understanding of your requirements can deliver transformational change which can revolutionise your business. This can often be companies that are not necessarily 'household' names in that space. Be bold and be brave."