In the latest move by an OEM to more closely integrate the supply of semiconductors, BMW has signed direct supply agreements with Inova Semiconductors and Global Foundries. The carmaker said the agreements guaranteed "the supply of several million microchips per year" and guaranteed greater resilience in the supply of the subcomponents in the wake of a global shortage for the automotive industry.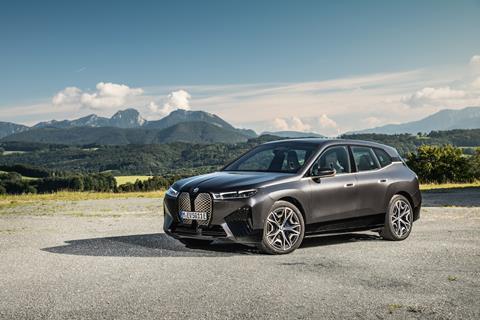 "We are deepening our partnership with suppliers at key points in the supplier network and synchronising our capacity planning directly with semiconductor manufacturers and developers," said Dr Andreas Wendt, head of purchasing and supplier network at BMW. "This improves planning reliability and transparency around the volumes needed for everyone involved and secures our needs for the long term."
BMW said the chips would be used in the smart LED technology that is being used in the BMW iX and planned for use in forthcoming models. More specifically, the semiconductors will be used for Intelligent Smart Embedded LED (Iseled) technology developed for dynamic ambient and function interior lighting by an alliance of 30+ tier suppliers.
Vehicles now contain several thousand semiconductors that are essential for electronic devices and the number is on the increase as the industry switches wholesale to electric vehicle production.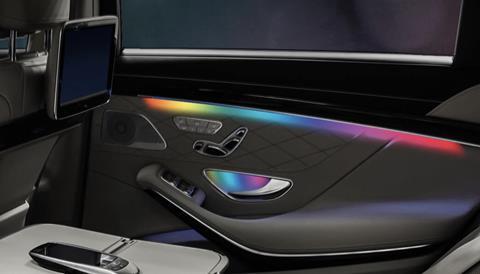 "This agreement directly with an OEM certainly marks new territory for us as a semiconductor manufacturer," said Robert Kraus, CEO of Inova Semiconductors. "But we firmly believe this innovative approach to partnership throughout the production chain will help us achieve our objectives.
Mike Hogan, senior vice-president and general manager of automotive, industrial and multi-market at GlobalFoundries added: "This supply assurance agreement with the BMW Group and Inova demonstrates how the companies are partnering to develop innovative smart LED technology for the new BMW iX and to develop new technologies for the car of tomorrow."
Earlier this year US-based GlobalFoundries reported it was doubling its manufacturing capacity at its site in Malta, New York state. The company is building a completely new fabrication plant as well as investing $1 billion to boost annual output at its existing Fab 8 facility in Malta by 150,000 wafers per year.
The shortage in the supply of semiconductors has been badly affecting global vehicle production, leading to millions of units of lost production across the world. Carmakers have been working hard on longer-term strategies and partnerships to make the automotive semiconductor supply chain more stable.