GM and GlobalFoundries have done a deal that secures semiconductor supply after more than two years of disruption. Kamal Khouri, vice-president and general manager for automotive at GlobalFoundries talks about the benefits of a more transparent supply chain
Despite several previous global supply chain disruptions that have highlighted the lack of supply chain visibility in the automotive industry, when the Covid pandemic hit vehicle production in 2020 the further reaches of the automotive supply chain were still mainly invisible from an OEM point of view.
The risk to production lines of that lack of visibility was quickly pronounced when recovering carmakers tried to ramp up capacity after the lockdowns only to find that they faced a severe shortage of the very small but very important microchips essential to their vehicle subsystems.
Carmakers scrambled to contact chip makers directly in search of supplies, rather than relying on their tier suppliers to do so as normal, only to discover a very complex supply chain stretching around the world and full of blind spots.
Blind alleys
The traditional set up is a game of pass the parcel. Tier one suppliers designing and manufacturing braking, HVAC or infotainment systems, for example, for their OEM customers, put out RFQs to a range of microchip suppliers to make the chips they need in the electronic control units (ECUs) for the required subsystems.
In turn, those microchip companies look at their own demand (from a range of industries, including consumer electronics and medical device technology), and the catalogue of products they make for chips that fit the bill for the automotive ECUs. Alternatively, they can opt to design a new product that will do the job. Depending on their own capacity and process technology, that chip company can either produce the product in-house or contact a semiconductor fabricator to produce the chip for them.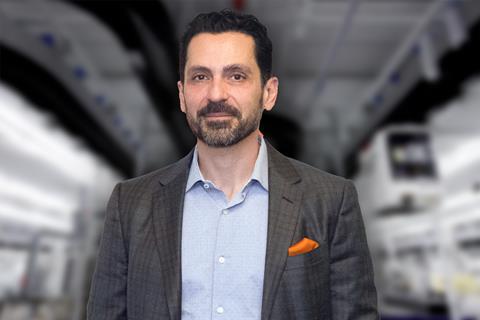 Under that system, the OEM only had a relationship with its tier one supplier and no idea of the semiconductors that were being used in its vehicle subsystems. At the same time, the automotive tier suppliers only had relationships with the microchip makers and no insight into the other industry sectors they were supplying. The subcontracted semiconductor makers, meanwhile, only had visibility of the microchip companies they were dealing with and no view of where those semiconductors were going or for what subsystem applications.
When carmakers were forced to shut their plants at the beginning of the Covid crisis, the semiconductor fabricators, which continued to see high demand from other sectors, turned their capacity in the direction of demand. That is related to the fact that semiconductor production requires a 'reliable demand' to run with 90%+ utilisation rates to remain competitive.
Attempting to secure supply of semiconductors since then has been a priority for carmakers and is estimated to have contributed to a global production loss of around 17.6m vehicles between 2021 and 2023 so far, according to analyst AutoForecast Solutions.
We see our semiconductor requirements more than doubling over the next several years as vehicles become technology platforms – Doug Parks, GM
Dedicated capacity
According to Kamal Khouri, vice-president and general manager for the Automotive Business Line at GlobalFoundries, a multinational semiconductor contract manufacturer and designer, there is thankfully now more transparency in the automotive supply chain.
Carmakers are more aware of which company is providing which microchips where in its vehicle subsystems, and who is making them. Volume information is being shared and carmakers, tier suppliers and microchip providers are trying hard to synchronise production.
"However, it still doesn't guarantee that a wafer that GlobalFoundries produces with a chip on it is going to make it all the way to a braking system at the end of the day," says Khouri. "There are still so many intermediaries, and different markets and solutions that are serviced in the process."
To address that remaining risk, GlobalFoundries has signed a direct multiyear agreement with GM for the long-term guaranteed supply of semiconductors, establishing what it calls "a dedicated capacity corridor exclusively for GM's chip supply".
The agreement marks a first for GM in directly securing the supply of subcomponents from a semiconductor maker, rather than relying on agreements at the tier supplier level. GM, which expects its need for semiconductors to double over the next decade, is reserving a set volume of semiconductor wafers for critical subsystems in its vehicles.
Khouri explains that any company designing the microchip under contract with one of GM's tier suppliers has to go to GlobalFoundries and manufacture that chip on its reserve wafers. That means that once the microchip is on the wafer it is going to GM.
"We see our semiconductor requirements more than doubling over the next several years as vehicles become technology platforms," said Doug Parks, GM executive vice-president of global product development, purchasing and supply chain, when the deal was announced in February. "The supply agreement with GlobalFoundries will help establish a strong, resilient supply of critical technology in the US that will help GM meet this demand, while delivering new technology and features to our customers."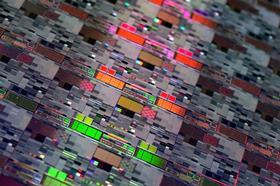 GlobalFoundries automotive products
The strategic importance of the semiconductor chips as enablers for advanced driver-assistance systems (Adas), electrification, safety, connectivity and other consumer-driven features in vehicles has increased considerably.
In line with the drive toward a streamlined supply of semiconductors that meet the demand for autonomous, connected and electrified vehicles, GlobalFoundries offers three basic categories of products for automotive:
• Traditional microcontrollers that run the programs required of the vehicle subsystem
• Products that support smart sensors for higher automation, such as camera, radar and lidar subsystems
• Products that support vehicle infrastructure, such as power management and delivery, display protocols and synchronisation, as well as enhanced connectivity.
Making more in Malta
To ensure it meets demand from GM, GlobalFoundries is dedicating capacity at its wafer foundry in Malta, New York state. That plan is part of a $1 billion two-phase expansion project at the Malta fabrication plant (called Fab 8) aimed at doubling capacity. The company is dedicating production within its existing building for GM, adding tooling and utilising more space. As part of the second phase, GlobalFoundries is adding another modular building to add capacity for overall production. Once the work is complete GlobalFoundries will double annual production from the current 500,000 wafers a year to 1m from that one facility.
GlobalFoundries says it has invested more than $15 billion in its Fab 8 facility over the last decade to support innovation and increase manufacturing capacity.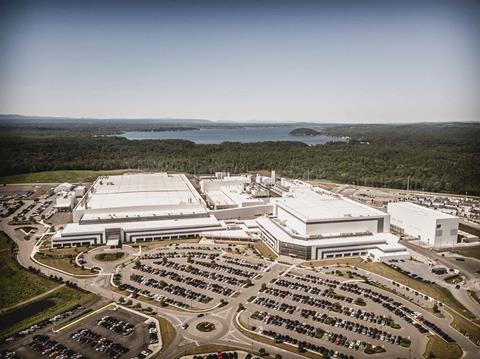 That first-of-its-kind agreement is likely to be repeated as rival carmakers look for similar guarantees to secure their own production and conform with legislation outlined in the $52.7 billion Chips and Science Act introduced in August 2022.
The act is offering major incentives designed to boost semiconductor research and production in the US, and reverse a drop in capacity for US-based semiconductor manufacturing from 37% in 1990 to 12% today, according to the US Department of Commerce.
At the same time as promoting the domestic production of semiconductors in the US, the Chips Act prohibits those companies receiving funding from expanding semiconductor manufacturing in China and countries defined by US law as posing a national security threat to the US.
GlobalFoundries certainly intends to repeat the agreement with other customers, according to Kouri.
"We chose the words 'first-of-a-kind agreement' because we are definitely not planning on this agreement being the last one," he says. "It is a lot healthier for the automotive industry to have these relationships and we are not excluding other companies and organisations in that supply chain from participating."
We chose the words 'first-of-a-kind agreement' because we are definitely not planning on this agreement being the last one –Kamal Khouri, GlobalFoundries
In fact, tier suppliers and microchip companies have to participate to deliver the final product and service to the OEM. Khouri says what GlobalFoundries is doing is "short-circuiting" the wafer guarantee part of the business equation and ensuring the OEM has the capacity guaranteed.
It is not hard to see why the provision of dedicated production for the automotive industry makes sense to GlobalFoundries. Back in 2020 the company's revenue from automotive was a $100m, out of a total revenue stream worth $6 billion. This year by contrast the company expects to close on $1 billion in automotive revenue, as part of the $8 billion in revenue to the company estimates making in 2023. That includes double growth from 2022 to 2023 and to take a rough estimate, every one in eight wafers GlobalFoundries now makes is for automotive.
Streamlined supply
Another strategy GM is using to secure the steady and predictable supply of semiconductors for its subsystems is through standardisation. Back in 2021, GM president Mark Reuss indicated that GM was moving away from using a variety of different chips to focus on three or four 'chip families', which he said would help streamline development, thereby reducing complexity while enhancing quality. That strategy will reduce the number of unique microchips by 95%, according to Reuss.
Vehicle subsystems, regardless of carmaker, are populated with a diversity of feature-rich microchips from a variety of providers. As already indicated, those different companies will either be manufacturing them inhouse or subcontracting production to competing fabricators. However, while each has its own differentiation and capabilities, for the most part they perform the same basic function required by the subsystem and its ECU.
Under the new direct agreement with GlobalFoundries, GM will eliminate this complexity because a select number of chips will be manufactured that can be identified at one source.
"It is a question of whether you need six or seven different chips that kind of do the same thing, or three or four chips that cover all of the functionality and are manufactured in one place," Khouri points out.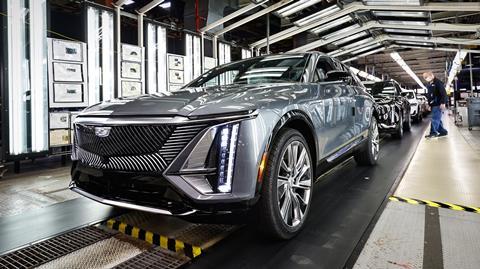 Critical paths ahead
Greater transparency in the semiconductor supply chain and the emergence of dedicated supply corridors, such as the one agreed between GM and GlobalFoundries, promises to illuminate the remaining blind spots in the supply chain. This will coincide with an easing in the deficit of supply the automotive industry has been suffering. The general view across the automotive and chip manufacturing sectors is that supply is expected to recover in the second half of 2023, something reflected in GlobalFoundries most recent earnings call.
As automotive demand for semiconductors continues to grow to support electrification, autonomous driving and other technological advancements, I would not be surprised to see more carmakers follow suit and enter into agreements with chip makers to secure capacity over the longer term – Bettina Weiss, Semi
However, it is important not to be complacent, says Khouri. While GlobalFoundries works on restoring adequate supplies of semiconductors within the expected lead times (around 90 days depending on the sophistication of the chip), there remain pockets of constraint.
"Just because 90% of the problem is gone, the remaining 10% could be on a critical path," says Khouri. "We still hear from automotive OEMs about lines are down because of semiconductor shortages."
That reaffirms the need for more direct and resilient semiconductor supply chains, and suggests that similar deals as the one with GM are to be expected.
"As automotive demand for semiconductors continues to grow to support electrification, autonomous driving and other technological advancements, I would not be surprised to see more carmakers follow suit and enter into agreements with chip makers to secure capacity over the longer term," says Bettina Weiss, chief of staff and corporate strategy at Semi, the global electronics industry association. "This trend is a natural progression of the design partnerships already in place between tier ones and their key chip suppliers."
However, better visibility in the supply chain is not just about feature-rich semiconductors. A simple part such as a boot/trunk fastener can mean the difference between a vehicle leaving the assembly plant or having to be stored somewhere until the part is delivered.
Greater visibility along the supply chain and into sub-tier suppliers is now seen as a priority by a competitive automotive industry working hard to build an inventory of more sophisticated vehicles for the electric age.