The ongoing shortage in the supply of semiconductors to the automotive industry has laid bare a disconnection between the automotive and semiconductor supply chains. What is needed to avoid future risk is greater coordination and transparency between the two sectors.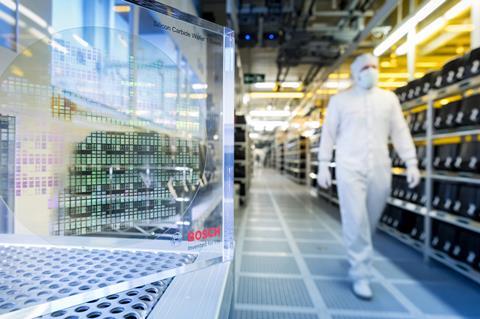 Making semiconductors and the integrated circuits used in automotive components is a highly complex process with typical lead times of three to four months. They also have to travel long distances, as most producers are still based in Asia.
The production steps are as follows: silicon cut to blank wafers; wafer cut into fab wafer; wafer cut into die; assembly, package and test; and then shipment to distribution centres for fulfilment around the world.
When the Covid pandemic struck in 2020 vehicle production stopped abruptly and orders for semiconductors were cancelled at short notice. At the same time, the demand for electronic devices went up and semiconductor makers concentrated on supplying the reliable electronics sector.
Reliable demand falls in line with how semiconductor fabrication facilities (fabs) work. They need to run with 90%+ utilisation rates if a return on the considerable investment in facilities and equipment is to be achieved. That means secure and consistent orders.
When the pandemic eased off and vehicle production ramped-up again, OEMs effectively found themselves at the back of the queue for available supply. That supply shortage continues to impact vehicle production today.
In February this year, management consultant AlixPartners published data that showed the shortfall in vehicle production because of the semiconductor shortage in 2021 was equal to 8.2m units, with a total of 76.4m units produced. AlixPartners projects that 2022 vehicle production will be 8% higher than last year but that "pent-up demand will likely continue to be unmet into 2023".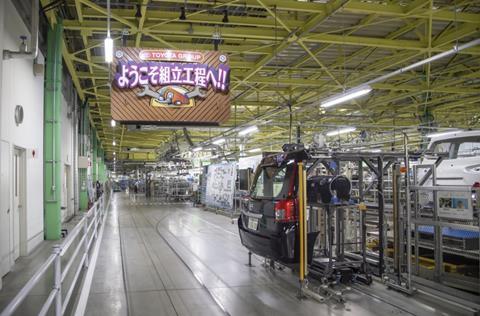 The year got off to a rough start with more than 500,000 vehicles lost, Japan being the worst hit, followed by North America and Europe.
AlixPartners forecasts that new semiconductor production capacity announced since the end of 2020 will not be online before end of 2023 into 2024.
Longer lead times
While the war in Ukraine and the Covid lockdowns in China this spring are having a negative impact on the automotive supply chain, the semiconductor shortage is better than it was, according to Dan Hearsch, managing director in the automotive and industrial practice at AlixPartners.
"The issue now is that automakers and their suppliers are being forced into ordering much longer lead times for microchips," says Hearsch. "Where we would have expected lead times of 12 weeks or so, we're seeing 30, 40 or 50-week lead times… and so, automakers are working with suppliers to order that far in advance."
Hearsch says his company was providing airfreight capacity to help solve the supply chain disruption. "Weekly escalation and support calls, combined with spot quotes have become part of normal daily business in our interaction with one of our key customers," he says.
Chip constraints
In its study entitled The Automotive Logistics Sector – Market Trends and Forecasts 2022, published in April this year, freight market analyst, Transport Intelligence (Ti), describes the issue of semiconductors and their unavailability as "an extraordinary constraint" on the automotive supply chain over the past year. That level of constraint illustrates several aspects of the automotive industry's evolving structure, as vehicles move from being a mechanical to an electronic engineering product. It also reveals the changing power dynamics in favour of semiconductor producers.
"The chip manufacturers are unwilling to invest in the new production capacity that the vehicle manufacturers need," say the authors of the report. "The sorts of high-capacity chips that are in demand from the communications, media and related sectors are quite distinct from those required by the automotive sector. Vehicle manufacturers and their suppliers very much tend to use older designs of semiconductors, something that reflects the old-fashioned nature of automotive technology."
Ti explains that semiconductors in automotive have been manufactured to control comparatively simple mechanical operations such as door-locking systems, cockpit displays or engine management. This is quite different to the demands of other sectors and it doesn't fit with the future requirements of electric and connected cars.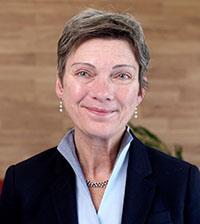 "This means that fab plant owners are unwilling to invest in increasing production capacity for the types of semiconductors that vehicle manufacturers need now as they expect there will be much lower demand for such products in the future," says the report. "This will be a difficult problem to overcome and components or even whole vehicles may have to be redesigned to adapt to available chip designs.
Bettina Weiss, chief of staff and corporate strategy, at Semi, the global electronics industry association, underlines that "the persistent chip shortage, now predicted to last until 2024, has laid bare some of the vulnerabilities and disconnects between the automotive and semiconductor supply chains".
She continues: "Direct conversations between auto OEMs and chip manufacturers have helped raise awareness to semiconductor cyclicality, fab utilisation rates and auto inventory management practices – all contributing factors to making this shortage particularly painful."
Complex and protected
The shortages aside, from a logistics perspective there are special provisions required for shipping semiconductors from the fabs to the packaging houses and, from there, to the tier suppliers. It all starts with a complex production process, according to Achim Glass, senior vice-president and head of the global automotive vertical at logistics provider Kuehne + Nagel.
"Today, there are some 150 semiconductor fabs around the world, many in Asia because of the initial demand from the consumer electronics industry," says Glass.
Glass explains that companies who perform chip packaging and testing are often referred to as outsourced semiconductor assembly and test (Osats) providers, and historically they have also been located in the Asia-Pacific region.
Osats take the bare wafer silicon and convert it into a packaged product, which is then shipped to the assembly, testing, marking and packing (ATMP) houses. ATMPs receive packaged semiconductor products from different Osats and assemble them together on a printed circuit board (PCB). China is the leader in ATMP and India is another upcoming destination.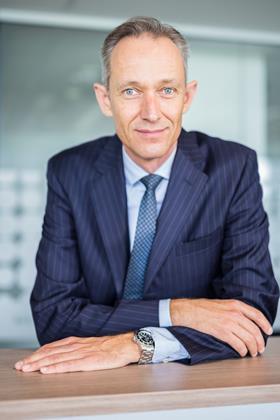 "As lead times are already long and semiconductors have a high value, this commodity is transported by airfreight to quickly move between countries and continents," says Glass. "We know of cases where chips are flown half around the world, from cut into die to assembly, which adds a few additional days to lead times."
Glass went on to emphasise that semiconductor shipping requires the utmost care.
"The chips need to be carefully packaged for shipping to protect the cargo from vibrations, heat, cold and moisture," he points out, adding that semiconductors are extremely expensive and can become worthless in a moment if they are not packaged and shipped as cleanly as possible.
Tracking critical assets
One area where logistics providers are working with their OEM customers to achieve greater efficiency in the shipment of finished semiconductors is the deployment of non-reusable smart labels to live track the shipment's physical location. That also enables the monitoring of physical parameters such as shock, temperature and humidity. "This will improve shipment visibility and the historical data will help to identify and eliminate waste in future," says Glass.
DB Schenker's global head of vertical market semicon/solar, Joachim Marxer, says the logistics requirements of semiconductors continue to focus on "very time critical shipping for both legs – front-end to back-end, as well as back-end to consumer".
"The available volumes have decreased and therefore the importance of reliability and availability in terms of shipping capacity has increased," says Marxer. "The basic requirements are unchanged but the impact of failures is even higher."
Fathi Tlatli, global president for sector auto-mobility at DHL Customer Solutions and Innovation, points to specific logistics solutions in the semiconductor value chain, especially when it comes to wafer transport.
"Semiconductor distribution is usually transported via air freight and expedited to minimise lead times, avoid product damage and reduce the impact of these goods on inventories," he says.
Collaboration and coordination
Looking ahead, one key question is whether the shipment and storage of semiconductors can be improved through greater collaboration between the microchip makers, OEMs and LSPs.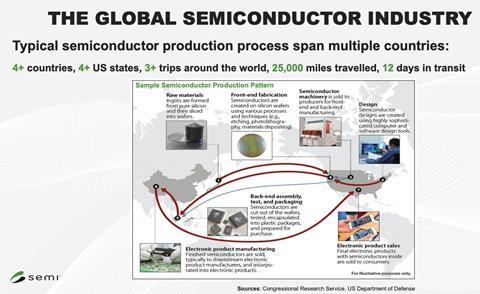 "Semiconductor supply chains need to be rethought and strategic buffers must be built up to increase resilience as, traditionally, automotive companies have held very little inventory," says Glass. "Carmakers and tier suppliers might also consider forming a purchasing alliance supported by an inventory allocation mechanism."
OEMs can also bring together both tier one and tier two suppliers, and seek to aggregate and coordinate their demand into a single demand and supply channel, which could help to deal with risk.
Manuel Purwin, global head for vertical market automotive at German logistics provider DB Schenker, agrees that collaboration is needed. He points out that OEMs need to partner with semiconductor makers and parts suppliers looking to develop their own semiconductor manufacturing.
"A second key element for OEMs will be the transparency of their supply chains," he says. "We believe that there is going to be a mix of strategies to improve the shortage (of semiconductors)."
DHL's Tlatli says increased collaboration and partnership are always beneficial to operational efficiency and responsiveness in the supply chain, especially at times of crisis.
"Collaboration enables information-sharing between LSPs and players in the auto-mobility industry… [and it] brings traceability and connectivity to the process of dealing with supply chain disruption," he says.
For more on the growing role of the semiconductor industry in the automotive sector, there are still virtual tickets available for the leading event in global automotive electronic industry, the 26th International Automobil Elektronik Kongress, June 28 and 29 (a sister company to Automotive Logistics).
Click here for more for on the Automobil-Elektronik Congress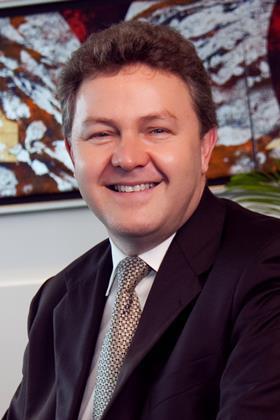 Long term view
Semi's Weiss says that from the association vantage point, any bottlenecks in shipping and storage are a direct result of the capacity-demand imbalance, which can be ameliorated with better visibility.
"Semi has been engaging with logistics companies in an effort to help our members better understand their role and impact on global supply chain dynamics," she says.
Purwin says OEMs are always looking for savings and are very tough in their procurement policy. However, this crisis may serve as an eye-opener and pave the way for longer term supply contracts, as well as fostering more sustainable business partnerships based on a risk-sharing model. It could even motivate OEMs to own more of the manufacturing process for their core products in future.
DHL's Tlatli calls on auto OEMs to adopt a different mindset to manage semiconductors.
"Semiconductors should be deemed a critical component, using an 'inventorise' model to manage risk (which incurs inventory costs), and having a specialised supply chain (or control tower) team to manage the flow."
He points out that logistics providers can help bridge the gap in supply chain approaches between semiconductor players, who come from the high-tech world, and automotive companies, who have a very specific and historical way of managing their supply chain and suppliers.
Strategies for growth
Automotive's share of the global semiconductor market is currently just 8% but according to management consultants McKinsey, this will rise to 14% by 2030.
According to Semi's Weiss, "now is the time to create a semiconductor automotive strategy to plan and accommodate for this growth, especially in battery EVs and hybrid EVs".
Continued dialogue among all the stakeholders involved, transparency in capacity planning and demand forecasting, as well as lessons learned from the current chip shortage will be critical to anticipate future disruptions, if not mitigating or completely avoiding them, says Weiss.
Jean-Philippe Tison, Bolloré Logistics' senior vice-president of automotive and new mobility believes that the semiconductor shortage is a watershed moment in the development of automotive supply chains.
"This crisis has triggered a radical shift in mindset on the part of OEMs who having been largely production-oriented are now much more supply chain-focused, recognising the need for far closer relations, indeed partnerships, with their semiconductor suppliers," says Tison.
Carmakers are now asking questions about the kind of chips that are in short supply and what are the technologies used in making them. Tison says this represents a major change in outlook which will hold automotive supply chains in good stead while companies wait for capacity in chip manufacturing to be ramped up in Europe.
Localising semiconductor supply in the US and Europe
Carmakers are starting to build contingency plans for the future. Partnerships with semiconductor providers and the ramp-up of in-house production capacity has grown in popularity recently.
· The US and the European Union (EU) are creating a trans-Atlantic supply chain for critical technologies, including semiconductors and materials used in their production
· The European Commission will plough €43 billion ($45.2 billion) of public and private investment into Europe's semiconductor industry to raise the region's share of global chip manufacturing from less than 10% to 20%
· BMW signed a long-term contract with Inova Semiconductors and Global Foundries
· Bosch in Reutlingen (Germany) has now started large-scale production of power semiconductors made of silicon carbide (SiC)
· Ford partnered with Global Foundries to advance semiconductor chip manufacturing in the US
· GM engaged with chip manufacturers Qualcomm and NXP Semiconductors to co-develop and manufacture semiconductors
· Stellantis and Hon Hai Technology Group (aka Foxconn) have formed a partnership to jointly develop a family of specially designed semiconductors for use in cars
· VW selected Qualcomm to power Volkswagen's future automated driving solutions.