Increased investment in rail services across Eurasia is contributing to rising volumes of automotive shipments via this mode – not only components but finished vehicles as well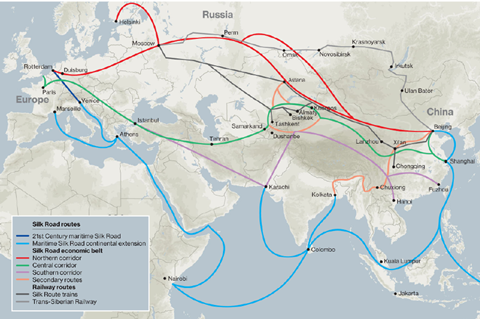 Since it was first announced by China's president Xi Jinping in 2013, the comprehensive international trade and infrastructure plan now known as the Belt and Road Initiative has rapidly progressed the development of services by land and sea. Currently around 65 countries are involved – out of 152 targeted – and, according to China's Ministry of Commerce, more than $1.3 trillion of trade was conducted via the initiative last year.
Overland, the interconnecting infrastructure of which rail is a part, forms the Silk Road Economic Belt, roughly following the old Silk Road trading route which connected east and west for thousands of years. The sea routes are known as the 21st Century Maritime Silk Road. Hence, together, they are known as 'Belt and Road'.

"Over 2,000 years ago the Silk Road generated a huge amount of wealth for the countries and regions around it, and now that wealth will reach a new high; this is a historic opportunity," said Yang Wieje, vice-president of Beijing Changjiu Logistics, at the Automotive Logistics Global Shanghai conference in April. His company is one of the largest third-party providers serving the automotive sector in China, both for parts and vehicles. It claims to have an 85% market share of finished vehicle rail services between China and Europe.
"Over 2,000 years ago the Silk Road generated a huge amount of wealth for the countries and regions around it, and now that wealth will reach a new high; this is a historic opportunity" – Yang Wieje, Beijing Changjiu Logistics
Yang explained that for the automotive industry, which is based on stable and regular supply of inbound parts, there were particular advantages to using rail to feed production.
"Using the train system couples the automotive industry in China well with Europe. It ensures just-in-time delivery of inventory and clearance of stocks rapidly," said Yang. "There is highly planned production to ensure stable supply, and the high value of goods means it can bear relatively high logistics costs; in other words, its tolerance is good."
Moreover, rail also offers significant advantages for the movement of finished vehicles between China and Europe, as Volvo (see box) and now also Porsche have discovered.
Benefits for finished vehicle deliveries
Rail is around one-third the price of air freight and takes a quarter of the delivery time compared with ocean routes between China and Europe. For inland cities, meanwhile, rail may be the only feasible option.

Wang Hao, deputy manager of the China-Europe Container Block Trains Department at China Railway International Multimodal Transport (CRIMT), said that fixed routes, times and prices combined with the convenience meant that rail was immune to fluctuation and therefore a stable mode for customers.
Furthermore, he said it was possible to more accurately monitor the processing and condition of vehicles when transported by rail. Containerised vehicle shipment of luxury brands, as seen with the shipments Porsche has recently initiated between Duisburg and Chongqing, also guarantees quality.
The German premium brand confirmed in April that, following a successful trial, it has begun using rail for containerised vehicle shipments to China as a supplementary mode to volume deep-sea shipments – one which significantly shortens delivery time. Porsche said it will use rail to move 11% of its factory-new models between Germany and Chongqing in south-west China, equal to 8,800 vehicles from across its model range.
Hellmann Worldwide Logistics and China Railway Express are the OEM's partners for these shipments along the 11,000km route, which takes 20 days and passes through Poland, Belarus, Russia and Kazakhstan to Chongqing. From there, the new cars will be delivered to regional dealers by road and in their containers.
By comparison, the ocean route covers 18,500km and calls at the ports of Guangzhou, Shanghai and Tianjin. The overall journey from factory to the Porsche centres in China on this route takes 50 days.
"The 20-day rail route shortens the period required for vehicle logistics by up to three weeks, despite different track gauges and multiple container transfers," confirmed Oliver Bronder, the company's vice-president logistics and production control. "Our customers in south-west China will receive their new vehicle much more quickly."
Last year China accounted for 31% of all Porsche deliveries, the company's highest-volume individual market with around 80,000 sports cars sold. These were all transported by sea. However, Porsche is no stranger to delivering finished vehicles by train, as it has traditionally relied on rail for logistics in Europe.

New services opening up
More logistics providers are now making investments in rail services between Europe and China, amid increasing interest from vehicle-makers. At the end of May, Mosolf Group said it was looking to transport containerised vehicles between the Polish city of Łódź and Chengdu in China, expanding a service provided by Chengdu-Euro Express that has been transporting containerised goods, but not vehicles, since 2013. Vehicles will cross Belarus, Russia and Kazakhstan before moving into China's Xinjiang province through the Alataw Pass.
The German finished vehicle logistics provider has signed agreements with the local government in Qingbaijiang to rent operating sites with rail access to support the new service, as well as setting up a subsidiary in China to manage operations. Spedcont, an intermodal operator, will be responsible for handling the containers at Łódź, including loading them onto the railway wagons and managing the empty returns. Test operations are due to commence in the second half of 2019.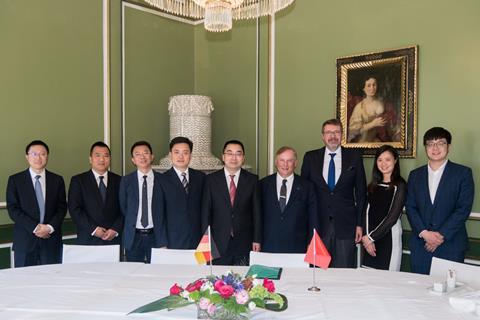 "Our investments in real estate, facilities, personnel and equipment will continue to promote the Chengdu-Euro Express Railway as the best possible solution for European vehicle manufacturers that wish to export their products to China," said Wolfgang Göbel, chief sales officer of the Mosolf Group. The company has so far not revealed which carmakers it will be serving.
Meanwhile, just as this issue was going to press in June, ARS Altmann and Intermodal Container Logistics Vienna (ICL) announced that they would "take the next step on the New Silk Road" by introducing ro-ro trains which can transport up to 40,000 vehicles per year between Europe and China, with two block trains planned per week. The route will cross Kazakhstan, Russia, Belarus and Poland.
In a statement, the two companies highlighted the cost, lead time and reliability benefits of rail and noted that the mode gave easy access to emerging regions. They added that the service, a hybrid of containers and double-deck rail wagons, will enable a high load factor.
"This offers our customers both a door-to-door-concept between China and Europe using covered wagons on the entire route as well as the possibility to complement the container concept with railcar wagons, a so-called hybrid solution," explained Frank Lehner, chief of internationalisation at ARS Altmann.
"Our investments in real estate, facilities, personnel and equipment will continue to promote the Chengdu-Euro Express Railway as the best possible solution for European vehicle manufacturers that wish to export their products to China" – Wolfgang Göbel, Mosolf Group
ARS Altmann has previously implemented a ro-ro train between Bremerhaven, Germany and Chongqing via the company's compound in Chernyakhovsk. The idea of the new project is provide a consistent ro-ro rail service connecting China and Europe, with shipments going in both directions. The OEM client has not been disclosed.
Steaming ahead
At the AL China conference, CRIMT's Wang emphasised the rapid pace of progress since the establishment of the first express rail service between Chongqing and Duisburg, Germany (see timeline). As part of the China Railway Express (CR Express) initiative, there are now 68 routes connecting China with 49 cities in 15 other countries, up from 39 in 2016.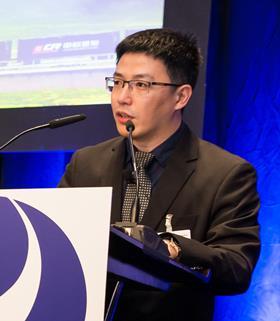 As services have proliferated over the last three years, a lot has been done to standardise practices, Wang explained. "We are working with many other bodies concerned to vigorously push ahead quality and quantity of products," he said, pointing to some examples that have been put in place since 2016. They included the establishment of an international container logistics company in Almaty, Kazakhstan, which is being followed by similar subsidiaries in Russia and Germany.
"We have also established a joint transport platform – 95306 – through which CR Express provides customers with transport and communications on a common platform," said Wang.
In addition, at the Belt and Road Forum for International Cooperation, held in Beijing in May 2017, it was agreed that the container companies participating in the CR Express services would set up a transport coordination committee, and by the end of 2018 there were 32 participants from around the world.
Higher volumes
The results of these initiatives are that CR Express has consolidated the channels though which parts and finished vehicles are moved in and out of China, speeding up the flow of goods. According to Wang, from a 20-day delivery time between China to Germany on the 11,000km western corridor just a couple of years ago, it is now possible to move goods on that route in 14 days, with an even shorter, 12-day service expected soon. That is due in part to well-coordinated route planning on existing corridors in China and its trading partners.
"Germany's neighbours in central and eastern Europe have the natural advantage of being on the block train routes," said Yang. "Most of the China-Europe stops are located here and they are the same places that have long voyages by sea."
Wang added: "Our roadmaps [correspond] very effectively with the roadmaps of other countries along the line and this enhances the efficiency of operations," said Wang.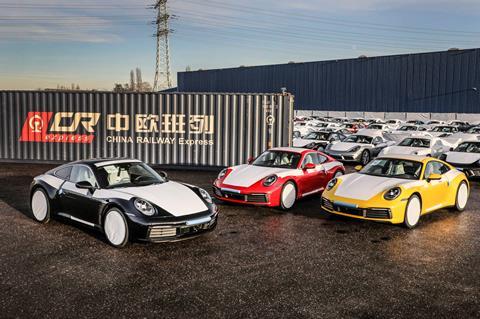 CR Express is also using a second route that is attracting commodity shipments from northern and central China west to via Mongolia, Russia and Belarus; plus, an eastern 13,000km route from Manchuria through Russia and Belarus into Europe.
That has accelerated the volume of goods being moved, and by the end of last year 13,000 separate trains had been moved by CR Express, with 60% accounted for by China-EU routes, according to Yang.
Beijng Changjiu Logistics, which helped to launch the first block train service for Volvo, has its sights set on further growth, with plants to diversify its businesses and services to generate more value along the chain.
"Changjiu is also hoping to cooperate on ventures with partners in China and Europe for logistics growth, because we have our own strength respectively and can explore structured growth together," Yang stated.
The determination of Chinese companies to exploit new business opportunities, the long-term campaign by China's government to develop the New Silk Road and rising interest among European vehicle-makers and logistics providers in establishing overland links, all point to a future of higher automotive shipments by rail between east and west.
Additional reporting by Joanne Perry.
Recent history of regular rail services
Volvo Cars' first export of vehicles from China to Europe in June 2017 became one of the most significant examples of using the Europe-China railway link to ship finished vehicles between Asia and European markets.
The OEM announced its intention to move between 30,000-40,000 new Volvo cars by rail on an annual basis, including return hauls, with between four and six departures a week.
While there had been numerous reports of trials and spot shipments of finished vehicles by rail from Europe to China – notably from Germany to Chongqing, in western China – there were no regular services. From China to Europe services were even rarer, although various Japanese carmakers, including Mazda, have used rail to move vehicles to Russia and even to Europe at various times over the past decade.
"For the past couple of years, Changjiu Group has been trying to enter the international market so we can facilitate the transport of Chinese-made vehicles to the world" – Chen Gang, Changjiu Logistics
The first dedicated rail shipment of China-made Volvo S90s rolled into the Wielingendok at the Belgian port of Zeebrugge just 20 days after they had left Daqing in Heilongjiang province. Volvo Cars had begun production of the S90 series at Daqing in November 2016, when the company said it would use the plant for global exports of the model as part of an overall strategy to turn China into its global manufacturing and export hub.
The train, which carried the cars in 225 containers, marked the official start of the 'New Silk Road' rail connection between Heilongjiang and Zeebrugge.
The move followed a deal struck between the port of Zeebrugge and Beijing Changjiu Logistics at the beginning of June 2017 for the launch of the China Europe Railway. That agreement followed one earlier in the year between Changjiu and Volvo Cars, which is owned by Chinese carmaker Geely, for shipment of vehicles from the carmaker's plant in Daqing.
Opening up to the world
The arrival of the first train was marked by a ceremony at the port of Zeebrugge attended by governmental and corporate representatives from both China and Belgium. They included Xing Qu, China's ambassador to Belgium, Kris Peeters, Belgium's deputy prime minister and minister in charge of foreign trade, and the mayors of both Daqing city, Lihua Han, and Bruges, Renaat Landuyt.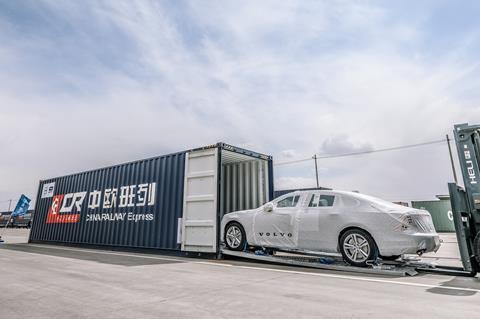 "This fast rail connection between our coastal port and China is once again a confirmation of the strong ties between China and Zeebrugge," said Joachim Coens, president and CEO at the port of Zeebrugge, who was also at the event. He added that its agreement with Changjiu Logistics linked it to a worldwide production and distribution network.
The Volvo Cars contract marked a step forward in Changjiu's plans for greater international market access.
"Zeebrugge is probably the largest vehicle operation centre in western Europe and we have established a logistics centre there," said Chen Gang, vice-president of Changjiu Logistics. "For the past couple of years, Changjiu Group has been trying to enter the international market so we can facilitate the transport of Chinese-made vehicles to the world."
According to Automotive Logistics sources, Changjiu won the contract to move vehicles by rail over a number of other international providers including DB Schenker, which already runs numerous services, including for automotive freight, between China and Europe; and Gefco Group, which offers a number of services and is majority-owned by Russian Railways, the state-owned rail provider in Russia.
Today, Changjiu claims a lead time of 22-24 days and a 100% completion rate, with damage running at less than 8% per 10,000 vehicles moved. As well as its westbound route between Daqing and Zeebrugge, Changjiu runs services from Chengdu via Moscow to Ghent and an eastbound route between Ghent and Xi'an (also carrying Volvos).