The automotive supply chain in North America is once again facing disruption with containerised parts stuck in US west coast ports and semiconductors in short supply, both situations stemming from the turmoil created by the Covid-19 pandemic.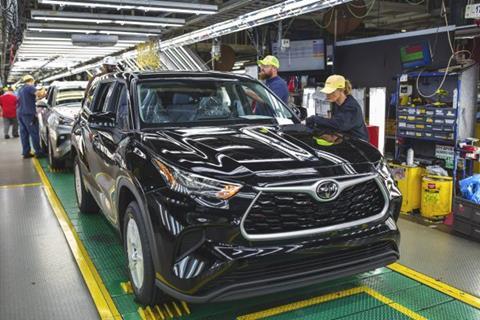 The North American automotive supply chain has been hard hit of late with supply and logistics issues, both in shortages of critical parts and bottlenecks in west coast container ports. It's not the first time disruption on a global scale has affected vehicle production in North America, of course. Speakers at this week's Automotive Logistics and Supply Chain North America Live conference were reminded of the supply problems caused by the Tohoku earthquake and tsunami that struck Japan ten years ago this March.
The question is: what did vehicle makers learn from that disaster that helped them to deal with this most recent one?
For Toyota the lesson was that it needed to a better job of visualising its supply chain in North America to understand exactly where parts are and from where they are coming. That is something the carmaker has worked on, according to Doug Adams, general manager, parts supply chain, Toyota Motor North America, and part of that work has been in understanding the supply chain beyond its tier one suppliers.
"The tsunami revealed tier two and three suppliers that we didn't know we needed to manage," said Adams. "That crisis led us, during any crisis we have had since, to recognise how global the supply chain is and the things we need to confirm during the disruption. You definitely have to follow up with more than just your tier one suppliers."
Whether it be a machinery problem or a strike, Toyota has refined what its contingencies are when faced with disruption, as it is with the current port congestion on the US west coast. Successful trials carried out on the back of previous disruptions now means it can reroute freight and minimise the impact on production.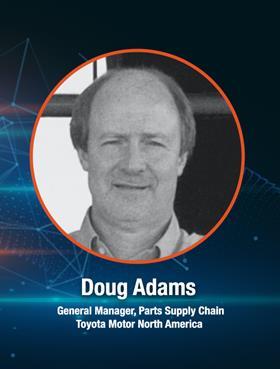 "Every time we have had a disruption, it [has been] a great learning opportunity to try to improve the supply chain going forward," said a positive Adams.
In response to the Covid-19 crisis Toyota took time to reflect on its supply chain and make system changes, implementing different tools to help visualise the condition of the supply chain more quickly but also to instruct suppliers and logistics providers on how to restart.
Toyota was already focused on reducing response times and optimising routes, rather than increasing inventory. Inventory, according to Adams, was subject to factors out of Toyota's control, such as governmental control on supplier production.
"The government was stopping suppliers running at full capacity and we had a lot of issues [but those are] things that you can't control, like outside resources," said Adams.
Better to refocus on reducing response times and increasing flexibility as a response to the abnormality in supply caused by the disruption.
"We were trying to increase our flexibility to be able to respond quicker to the abnormality and that is where we focused more of our time," said Adams.
That is something Toyota has taken into its advance planning. The aim is to optimise the supply chain and make it as efficient as possible by optimising routes without impacting inventory – a strategy in line with the Toyota Production System. That flexibility and a faster reaction time are tenets Toyota is taking forward as a continual objective according to Adams.
"We need to be able to respond on a dime depending on the interruption," he said. "You cannot afford not to. We have done a pretty good job over the past crisis, but we still have to figure out how to do it quicker and more nimbly with the same types of efficiencies. Lead time reduction and flexibility are where we really need to concentrate to continue to be flexible in the face of this type of disruption."