ZF has secured a contract with STMicroelectrics for the guaranteed supply of silicon carbide devices in the "double-digit millions" beginning in 2025.
The German tier one supplier said STMicroelectrics will be supplying it with metal oxide semiconductor field effect transistors (Mosfets) for use in ZF's modular inverters, which manage the flow of energy between battery and motor in electric vehicles (EVs). ZF describes the module as "the brain of electric drivetrains". Silicon carbide devices provide higher efficiency, power density and reliability, according to the company. MOSFET stands for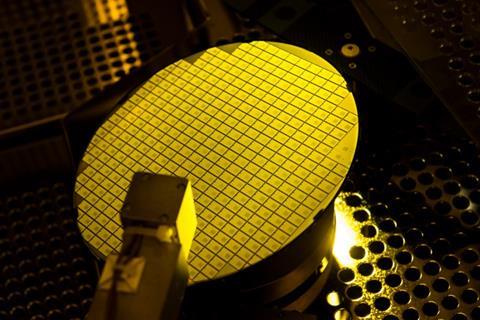 STMicroelectrics will manufacture the silicon carbide transisitors at its production fabs in Italy and Singapore, package them and then test them at its back-end facilities in Morocco and China.
Stephan von Schuckmann, head of electromobility and materials management at ZF, said the supply deal enabled it to strengthen its supply chain and secure the supply of inverters for its OEM customers.
"Our order book in electromobility until 2030 now amounts to more than €30 billion," he said. "For this volume, we need several reliable suppliers for silicon carbide devices. In STMicroelectronics, we now have a supplier whose experience with complex systems meets our requirements and who, above all, can produce the devices in exceptionally high quality and at the required quantities."
The latest deal follows a similar one ZF signed with Wolfspeed for semiconductor devices in February this year. As part of that strategic partnership, ZF and Wolfspeed will set up an innovation lab together aimed at advancing silicon carbide systems and devices for automotive, industrial and energy applications.
ZF said it was also investing "hundreds of millions of dollars" in the Wolfspeed's 200mm silicon carbide device fab in Ensdorf, Germany, for which it would receive common stock in the semiconductor provider, thereby securing guaranteed supply of future devices.
"The close cooperation between fab and R&D centre will enable us to develop breakthrough innovations beyond state-of-the-art for the benefit of our customers," said Schuckmann.
Gregg Lowe, president and CEO of Wolfspeed said the partnership "will lift silicon carbide semiconductor technology to a new level of global impact, supporting increased sustainability and efficiency efforts across a multitude of industries".
After two years of chronic shortages in the supply of semiconductors and similar technology to the automotive industry, carmakers and tier suppliers are looking for stronger and more direct relationships with the chip manufacturers and wafer fabs.
GM recently signed a supply deal with semiconductor contract manufacturer for the long-term guaranteed supply of semiconductors, establishing what it calls "a dedicated capacity corridor exclusively for GM's chip supply".
Read the interview with Kamal Khouri, vice-president and general manager for automotive at GlobalFoundries, who talks about the set up with GM and the benefits of a more transparent supply chain.