The automotive industry now has a deadline to clean up its act but that is not just in terms of the electric vehicles it has to make. It also means making the method in which inbound parts are moved and how the finished vehicles are delivered to market more sustainable.
That is raising alarm bells in terms of the expenditure required for an industry that has lost revenue from nearly two years of supply chain disruption. It doesn't have to be that costly however, according to speakers at last week's Finished Vehicle Logistics North America conference.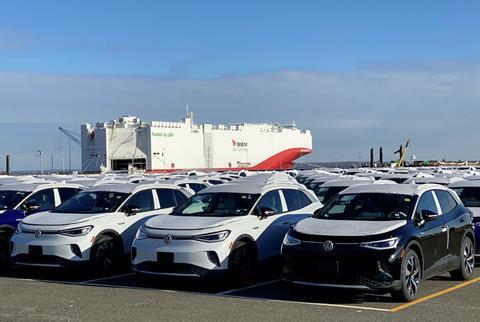 "Any time that you talk about tracking carbon and creating sustainability that really bad C-word comes up: cost," said Daniel Gosson, manager of finished vehicle logistics for North America at logistics software specialist Inform. "People say, 'it costs too much to do this and create sustainability'."
That is not necessarily the case according to Gosson, and sustainability can actually be achieved as a side-effect of more efficient logistics planning and better visibility based on lead time optimisation, with a lower increase in costs than many currently fear.
"If you can use better berth optimisation and better offloading of vehicles in the compound itself, and reduce miles that are driven, then not only do you reduce the labour force requirement, with fewer drivers making fewer moves, you are also reducing your carbon output."
Sustainable rail
Using rail is also a sustainable form of transport and between 70-80% of the complete outbound delivery of finished vehicles in the US is carried out by rail. According to Rocky Loessin, vice-president of sales at TrinityRail, a shipper can already move one ton of freight 480 miles on one gallon of diesel fuel
"Sustainability is inherent to the rail business and always has been,' said Loessin. "Having rail as part of the supply chain helps you reduce your carbon footprint."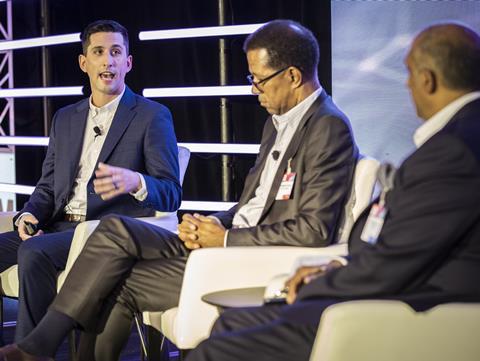 Rail equipment is a long-term investment, averaging out at 50-years for a railcar, but it is also completely recyclable and does not require oil or hazardous chemical drainage.
"You simply melt it down, scrap it out and make a new rail car; that is very sustainable," said Loessin. "We are looking at different ways to recycle rail cars within our existing fleet. There are a lot of unused rail freight cars out there now in storage… and we are bringing those in and recycling the useful parts to build a new asset on top of that running gear."
That is cost-efficient in taking some of the 1.6m used railcars already out there and rebuilding something new and viable that can be redeployed.
"Whether railcars, trucks or cars on the road, you have an existing infrastructure and existing asset base," said Loessin. "It is not pragmatic or sustainable to just go out and replace it all. It has to be a sniper approach, not shotgun approach."
TrinityRail is also redesigning the sidescreens on its finished vehicle railcars so they are more aerodynamic and reduce drag as they are going down the line. The HourGlass Autoracks offer optimised interior width for much of the length of the car which the company said will reduce vehicle damage, enhanced operator safety and greater operational efficiencies, further improving the miles per gallon of diesel fuel.
Loessin said that TrinityRail was also improving the environmental impact of its own manufacturing and moving closer to the goal of making carbon-neutral equipment.
Picking up Gosson's point on the sustainable side-effects of optimised networks, Loessin also pointed to TrinityRail's TrinSight telematics programme, aimed at better visibility and more efficient routing. TrinSight is a digital platform that monitors sensor-equipped cars and their freight in real time, from origin to destination.
The company is also part of a collaboration of shippers, suppliers and lessors which is aiming to promote the adoption of telematics across the industry.
"One of the complaints that we often hear is that rail tends to viewed as a black hole in the supply chain," said Loessin. "We are making a lot of effort to provide better visibility in the supply chain from start to finish."
With greater visibility of vehicles across the rail network outbound supply chain managers can more efficiently target railheads and allocate trucks for last mile delivery.
Removing roadblocks
That was part of the network redesign that Nissan North America has been through. Kurt Watson, senior manager of purchasing and logistics for the carmaker, said he had been working with the supply chain team to remove some of the roadblocks to efficiency in its contracts that came to light just prior to the Covid pandemic. The company has moved volumes to short-sea and put in 12 new rail ramps, reasoning that long truck routes more than 500 miles into states that it had no rail links into were not efficient or sustainable, nor attractive to drivers. The company also reorganised its rail network in the east of the US and looked at dealer location in optimising vehicle drop-off points.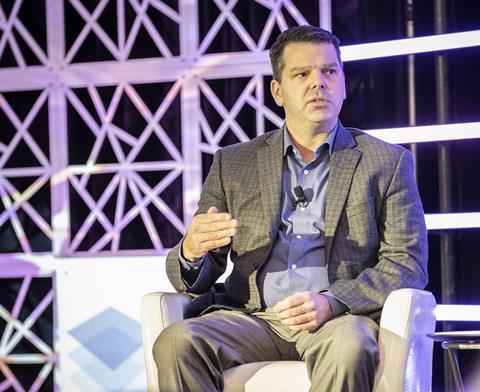 By doing so Nissan saved 4.6% in expenditure while increasing rates with partners. "The other side of that is that from a sustainability standpoint we have reduced 5.6m rail miles and 1.1m truck miles by the optimisation," said Watson. "We were able to get our cars to the dealers more quickly because the last mile was a lot closer to the dealership. […] By getting everybody in that mindset of flexible network we were able to really make some good strides."
Meanwhile, VW has also been getting more sustainable in its vehicle logistics. Michael D'Angelo, manager port operations and domestic transportation at Volkswagen Group of America (VWGoA), explained that after the DieselGate scandal, VW doubled down on its sustainability efforts and the switch to electric vehicles. That included a company-wide mandate across the globe to reduce emissions. In the US, each department has a mandate to do what they can to reduce carbon output and D'Angelo said that vehicle logistics, which was probably the largest contributor to emissions, was central to those efforts.
The carmaker is working to move more outbound volumes to rail and optimising port rotations to cut out empty miles and better respond to market demand as its shifts throughout the country.
The carmaker is also increasing the number of LNG-powered vessels it uses to import vehicles from Europe into the US on trans-Atlantic routes.
"One of the bigger efforts is using LNG vessels for trans-Atlantic routes and raising it in 2022. Right now, we have two in operation but will triple that to six in 2022. We are using larger more fuel-efficient LNG vessels that can move more vehicles per sailing."
D'Angelo said that VW was not going to solve the issue of lowering carbon output in logistics alone.
"We need everyone in this room to make sustainability a paramount part of their business plan and along the way maybe we can make some cost savings," he said.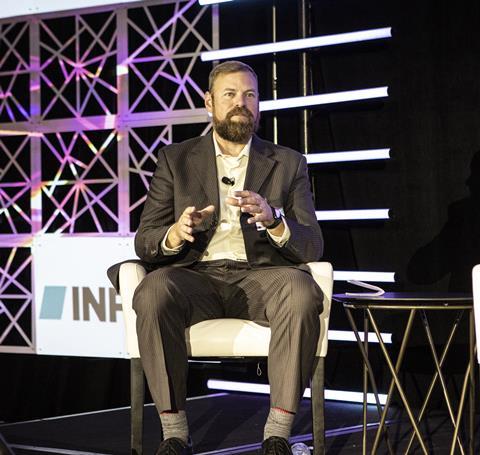 Back to normal
The one thing making that effort more difficult at the moment is that many in supply chain planning are fighting disruption on a daily basis, which makes it difficult to plan for long-term sustainability initiatives. The one thing needed to plan a more sustainable supply chain is for normality to return, according to Rocky Loessin.
"[The supply chain] is in crisis right now," he said. "We can't be forward thinking on sustainability because everyone is trying to just get by."
That is something Gosson acknowledged, saying that at a time of crisis it was hard to maintain the focus on getting more sustainable.
"We can't see five feet in front but the industry will drive in the direction of adopting alternatives and going clean with products, and then look at how to move those products. Sustainability has been pushed to the bottom but it will rise again."