With no changes to equipment or infrastructure, BMW's Michael Nikolaides points to the benefits of using HVO-powered trucks alongside electrified equipment to meet green logistics goals.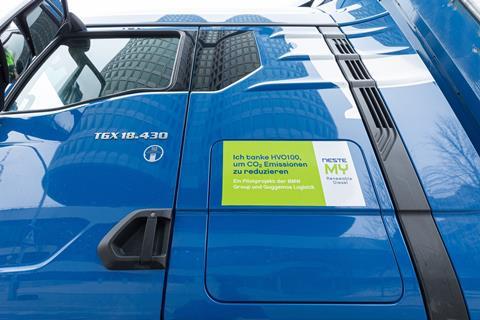 BMW has revealed more details of its use of alternative fuels and electric commercial vehicles as it aims to decarbonise its logistics through several innovative trials, including the expansion of a trial to use trucks powered by hydrotreated vegetable oil (HVO).
Since December 2022, BMW logistics provider Guggemos (GV Trucknet) has been running a fleet of four trucks running on renewable HVO100 diesel between BMW's Munich plant and and Landau an der Isar, about 120 km to the northeast. It's part of a one-year pilot programme to trial the new fuel, which was recently expanded to include another six trucks from third party logistics provider DB Schenker. They commute between the BMW Group Supply Centre in Eching, north of Munich, to deliver warehouse parts 40km roundtrip to the plant in the city for production.
The '100' in HOV100 confirms that conventional diesel vehicles can fill up 100% with the pure renewable fuel. HVO100 is made from various waste products, residues and renewable raw materials, including used cooking oil. BMW claims that, compared with fossil diesel, it produces up to 90% fewer emissions well-to-wheel. On average, fuel consumption is about 3% higher with HVO100, but BMW claims that the ten trucks currently piloting the fuel – also known as "Neste MY Renewable Diesel", made by Finland's Neste – are expected to emit up to 800 tonnes less CO2 a year than they would with conventional diesel. HVO diesel is distinct from bio-diesel.
According to Michael Nikolaides, head of BMW Group production network and logistics, these alternative fuels will play a key role in BMW's ambitions to reduce its carbon emissions as part of its iFactory strategy, especially as part of a technology neutral approach. "Every gram of CO2 we can save helps," he said. "We continue to reduce the carbon footprint from our transport and supply chains through a variety of measures."
The BMW Group already uses electric and gas-powered trucks at various sites. At its Hydrogen Competence Centre at its plant in Leipzig, Germany, floor conveyors are fuelled with hydrogen for everyday operations.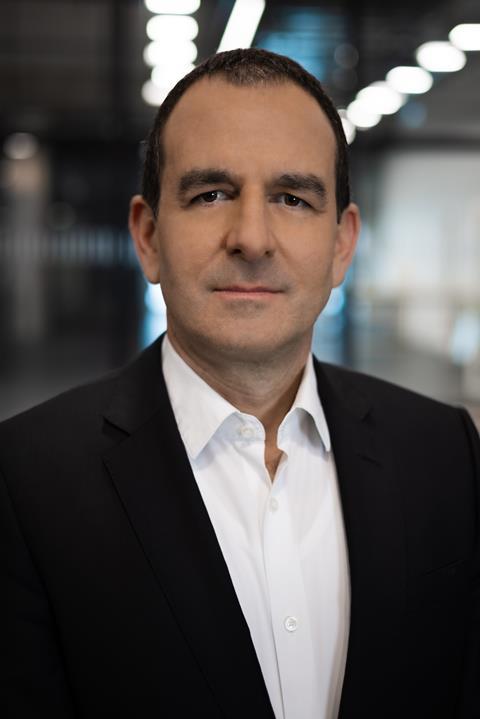 Nikolaides recently told Automotive Logistics that running innovative pilot programmes was an essential part its the carmaker's green transport strategy, and he called for more logistics providers to share innovative ideas with him and his team. "We have fascinating projects, such as electric trucks, and I would encourage everyone, if you have ideas, then we would be interested to see how we can work together," he says.
At its Munich plant, BMW already uses electric trucks to deliver inbound parts, and plant director Peter Weber welcomed the expanded use of HVO trucks "The use of HVO100 in logistics brings another sustainable technology to BMW Group Plant Munich. It plays a valuable part in helping the company achieve its sustainability goals and represents a further component in the plant's transformation to a BMW ifactory with a lean, green, digital approach," he said.
Nikolaides points to advantages in HVO100 including the fact that it requres no additional fuel station infrastructure, and that vehicles and engines require no modifications, while HVO can be used pure or mixed with fossil fuel.

The BMW Group's partner on the current HVO100 pilot project is the Finnish company Neste, which produces hydrotreated vegetable oil based on renewable raw materials, with plant oils being converted to hydrocarbons through a catalytic reaction with hydrogen.
By using the fuel in transport logistics, Nikolaides wants to further understand how it works in operations and how cost efficient it is, and BMW has allocated a team to evaluate fuel consumption with different loads, at different speeds, in different weather conditions, and over shorter and longer distances. "We want to know which drive technologies and fuels work best in which contexts," he said.