GM has joined the Initiative for Responsible Mining Assurance (Irma) in an effort to make the supply chain supporting its electric vehicle (EV) production more sustainable.
Irma is a multi-stakeholder organisation set up to drive more socially and environmentally responsible mining. It operates independently to provide third-party verification and certification against a comprehensive standard for all mined materials. BMW, Ford and Daimler are also members of the initiative.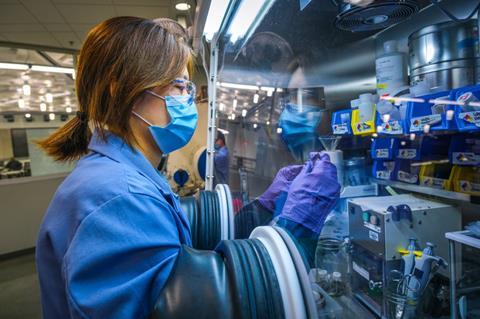 Membership of Irma brings with it third-party assessments of mining practices while advancing a range of issues including health and safety, waste management, and compliance with local and international laws.
The Irma certification builds GM's established standards for sustainability with its suppliers. In recent months GM has introduced more measures to make its EV supply chain more sustainable, including a reduction in the use of cobalt, collaboration with Controlled Thermal Resources (CTR), through which GM is able to extract local, low-cost lithium more sustainably, and a supplier agreement with Wolfspeed that will enable GM to install more efficient EV propulsion through weight and space saving using silicon carbide in its batteries.
"GM recognises the important role we play within our supply chain, and we're committed to making sure it reflects our dedication to social and environmental priorities," said Shilpan Amin, GM vice-president of global purchasing and supply chain at the carmaker. "Joining Irma will help us conduct business with suppliers and partners whose standards and actions align with our approach to integrity, responsible sourcing and supply chain management."
By the end of 2025 GM wants to hit annual electric vehicle (EV) sales of 1m units in its two largest markets, North America and China. The carmaker intends to offer 30 new EV models, with Buick, Cadillac, Chevrolet and GMC all represented, and it says that more than two thirds of those models will be available in North America.
"With GM's engagement in Irma membership, a strong signal is being sent that the company's commitment to safety, inclusivity and climate response reaches all the way up their supply chains to the lands and communities where raw materials are sourced," said Aimee Boulanger, executive director of Irma. "This powerful message has the opportunity to forward value for greater environmental and social responsibility around the world. We are thrilled to work together for a shared purpose."
In June this year the carmaker said it would be increasing its EV and autonomous vehicle (AV) investments for the period between 2020 and 2025 to $35 billion, representing a 75% increase on its pre-pandemic commitment.
Read more about GM's plans for EV production and its supporting battery chain