The collaboration will advance the circular supply of recycled steel to boost sustainability for both companies and the automotive industry
In a development aimed at advancing sustainability and environmental responsibility in the automotive supply chain, Tier-1 automotive supplier, Gestamp, and leading steel producer, ArcelorMittal, have partnered to increase the supply and use of steel recycling across the industrial supply chain.
The 'Circularity Agreement' provides a supply guarantee to OEMs seeking to integrate reduced CO2 steel solutions, with the aim that automotive customers can maintain their vehicles' CO2 performance throughout their lifecycle, from production to the end of their service life. The agreement targets increasing the recycling and circular supply of steel scrap as well as the production of low CO2-emissions products with substantial scrap content.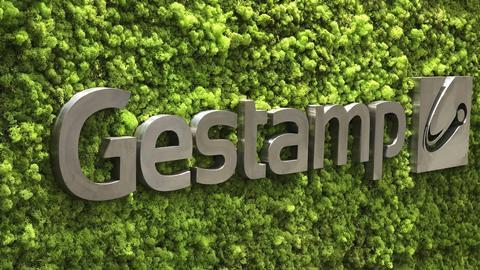 These efforts are in direct response to the automotive market's rising demand for sustainable and environmentally friendly solutions across its supply chain. Incorporating more scrap steel in the production process is expected to significantly reduce the carbon emissions associated in steel manufacturing – a process that represents one of the most carbon-intensive processes in the automotive supply chain.
The agreement is part of wider efforts by Gestamp to integrate scrap management into its supply chain, notably through more comprehensive life-cycle traceability through the collection, sorting and reuse of quality steel scrap in its production and logistics chain.
Ernesto Barceló, chief ESG officer at Gestamp, emphasised the importance of tracing material and emissions. "The return of high-quality pre-consumer scrap, with traceability of its origin, quality and processing, for the production of low emission steel products, allows Gestamp to secure the circular supply chain to our customers with a secondary raw material.
"Furthermore, this will allow us to keep using natural resources in a responsible way even after decarbonisation objectives have been achieved."
Paul Brettnacher, CMO at ArcelorMittal Europe – Flat Products, automotive, packaging and electrical steels, commented: ""This step is a new milestone for ArcelorMittal in our work to offer our automotive customers a broad range of low-carbon emissions steel grades, after other successes such as the commercialisation of Usibor1500 made with XCarb recycled and renewably produced substrate".
Both Gestamp and ArcelorMittal have made recent progress in sustainability initiatives. Last year, ArcelorMittal and Gestamp collaborated on successful trials involving low carbon-emissions steel with high scrap content for car parts, in the first publicly announced cooperation of its kind, paving the way for the broader adoption of low-carbon emission steels in the automotive sector.
Early last year, ArcelorMittal's Flat Products division delivered its first batches of XCarb recycled and renewably produced steel. The product is manufactured using a minimum of 75% scrap steel and is powered by 100% renewable electricity, resulting in a CO2 footprint reduction of approximately 70% when compared to conventionally produced counterparts.
Last month, General Motors signed an agreement for supply of XCarb for its production in North America (read more in Automotive Logistics' sister title, AMS).