Much self-driving technology has focused on passenger cars, but it is being applied to commercial vehicles too. Here's why TuSimple believes it can solve the key challenges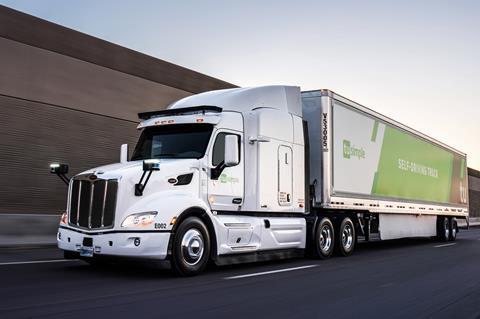 As the global logistics industry continues moving towards the introduction and use of autonomous vehicles, a growing number of companies are competing for a slice of this burgeoning market. One such firm is Californian start-up TuSimple, which is developing a range of innovative self-driving truck technologies.
The mission of the San Diego-based company is to bring the first self-driving truck to market and to increase safety, decrease transportation costs and reduce carbon emissions. To this end, it has created novel autonomous technology that will enable shipping companies and other clients to operate self-driving Class 8 tractor-trailers (vehicles weighing over 33,000 pounds, with three or more axles).
TuSimple trucks operate at SAE (Society of Automotive Engineers) Level 4, which means they can achieve full automation without human intervention under defined driving conditions. The company is in the middle of a validation phase and is still testing its solution, however, so each journey includes not only a safety driver but a test engineer to monitor the autonomous system.
"When looking at how best to approach the problem [of self-driving], autonomous trucking was the most logical approach because of the prominence of highway driving and the repeatable, and thus predictable, routes" – Robert Brown, TuSimple
As Robert Brown, TuSimple's head of Government Relations and Public Affairs, explains, one of the particular challenges of transport trucks is that their typical braking distance is 100 metres, which is "substantially longer" than the distance needed for a passenger car. Autonomous trucks have to 'see' far enough ahead to have time to recognise obstacles, react and make smooth manoeuvres. The 1,000 metres are key because, at typical motorway speeds, this distance provides onboard systems with 35 seconds of reaction time to make safe and effective driving decisions.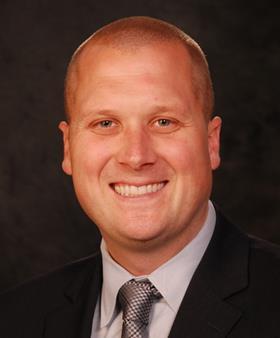 In order to tackle this challenge, the company has developed a camera-based approach which Brown believes surpasses systems centred on Lidar (light detection and ranging), as used by other autonomous driving companies.
"While Lidar is also a component of our system, it is our camera-centric perception technology and computer vision capabilities that have allowed us to achieve the farthest range deployed today in any autonomous vehicle: 1,000 metres of high-quality visibility, enabling the vehicle to locate itself within four inches of the road at all times," he says.
The company claims that an integrated proprietary artificial intelligence system will enable completely autonomous deliveries from one depot to another, because it can be deployed for both long-distance motorway driving and more complex 'surface street driving'. The system has the ability to identify objects and obstacles even in adverse weather conditions, according to TuSimple.
Brown argues that TuSimple is "not simply swapping autonomous driving technology for cars to trucks" but is creating a brand-new set of algorithms to govern software that "allows the truck to see and move efficiently in ways that sets TuSimple apart".
Academic and automotive input
TuSimple was founded in September 2015 by the current president and chief technical officer, Xiaodi Hou, a world-renowned Caltech academic specialising in computer vision and machine learning. Hou was prompted to set up the company, says Brown, by a desire to tackle "the most technically challenging problem out there: autonomous driving".
"When looking at how best to approach the problem, autonomous trucking was the most logical approach because of the prominence of highway driving and the repeatable, and thus predictable, routes," Brown states.
Besides its headquarters in San Diego, TuSimple has a testing facility in Tucson, Arizona, as well as additional operations in Beijing and Shanghai, China. It currently has 18 contracted customers and earns revenue while validating its system by making daily customer runs in Arizona. According to Brown, TuSimple is currently the only autonomous trucking company capable of driving "from terminal to terminal without human intervention needed".
"TuSimple self-driving trucks are safer because they can see more and react faster than humans – rain or shine, day or night," he claims.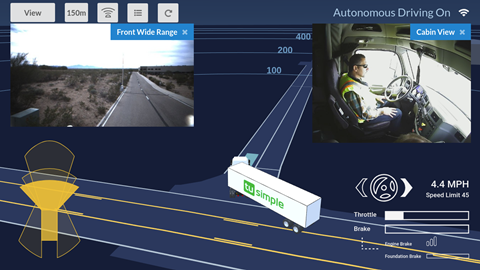 The company's short-term goal is to start limited driverless operations by 2021, Brown says, with a longer-term target of delivering the first commercial driverless truck to the market.
In moving towards these goals, part of TuSimple's strategy is to work closely alongside automotive industry partners which can assist with technological development and ongoing research. "We are currently working on joint production programmes with Cummins and other OEM, tier one and sensor partners in order to achieve full commercialisation," he says.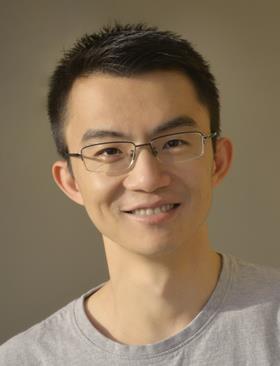 "These suppliers are essential to truck manufacturing, and they are working with us on the integration of autonomous software with powertrain, braking and steering systems – an essential step for the commercial production and operation of self-driving trucks," he adds.
While Brown describes autonomous driving as an "exciting and challenging problem", he acknowledges that there are some difficulties when it comes to moving into production programmes.
Nonetheless, he asserts that the technology "will be ready for driverless operation on a limited number of routes in the next couple of years".
UPS joins pilot project
TuSimple received a major boost in August 2019, when global shipping and logistics giant UPS revealed that its internal venture capital group, UPS Ventures, had made a minority investment in the company. The financial support bolsters UPS' interest in an ongoing commercial relationship which is viewed as a first in the autonomous trucking industry.
As part of the collaboration, the two companies have already embarked on an initial pilot project to test TuSimple self-driving technology on the roads. Since March 2019, tractor-trailers have been carrying UPS goods on a route between Phoenix and Tucson to determine whether the vehicles can improve service and efficiency in the delivery company's network.
"The real-world experience gives TuSimple strict customer requirements to ensure the solution meets UPS's best-in-class customer service requirements," Brown points out.
For UPS, another key objective is to forge a deeper understanding of the range of requirements for Level 4 autonomous trucking across its global network. The project team therefore initiated a self-driving service, with both a driver and an engineer in the vehicle, in May this year.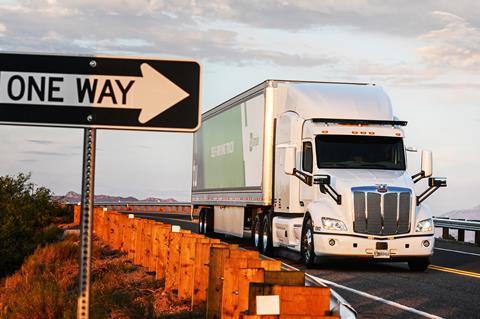 As well as being an initiative in its own right, the pilot forms part of an advanced technology evaluation for vehicles in the UPS Global Smart Logistics Network. Such initiatives are viewed by UPS as being important from a cost reduction, as well as a technological, standpoint. Although the company already has an established strategy of entering into contracts with third-party trucking companies during its peak shipping season, TuSimple believes it could cut average purchased transportation costs by 30%.
Brown will not disclose the exact value of the UPS investment but is keen to stress that UPS is "known for innovation" and that the relationship between the two companies "shows they are true trailblazers when it comes to exploring and implementing cutting-edge technology".
"We are excited to work alongside an innovative company such as UPS as we continue to validate our system. UPS' investment is a vote of confidence in our industry leadership position, its technology and autonomous trucks in general. It also marks a first-of-its-kind strategic investment from a shipper into self-driving trucks," he says.
Commenting on the partnership, Scott Price, chief strategy and transformation officer at UPS, said that while fully autonomous vehicles still have more development and regulatory work ahead of them, the company is "excited by the advances in braking and other technologies that companies like TuSimple are mastering."