Subaru has expanded its partnership with supply chain management solutions provider Kinaxis to improve its demand forecasting, optimise inventory and increase operational efficiency.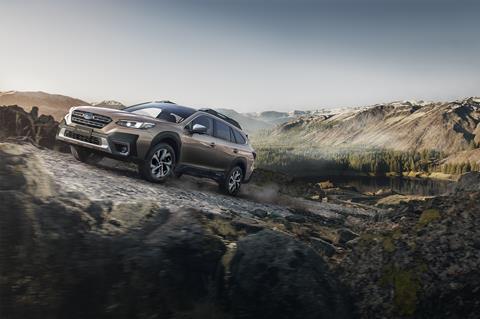 Kinaxis is powered by a cloud-based platform and combines human intelligence with Artificial Intelligence (AI) to help monitor risks and opportunities and respond at the pace of change, according to the company. Kinaxis' software has been used by other OEMs such as Volvo Cars, Toyota Motor Corporation and Nissan in the recent past.
The Japanese OEM's US subsidiary is already using Kinaxis for accessory and service parts planning, and the group will now use Kinaxis across its global supply chain to help the company through the electrification and autonomous transition. The OEM will use Kinaxis' 'Rapid Response' platform to further enhance its supply chain visibility for accessories and service parts for its automotive business.
"We are excited to continue to support Subaru's global supply chain as the automotive industry undergoes a period of significant change," said Claire Rychlewski, global executive vice president of Sales, Kinaxis. "End-to-end supply chain visibility is critical to address all the uncertainties in the marketplace, and we look forward to helping Subaru achieve its supply chain goals."
Kazutaka Saito, senior general manager, Parts and Accessories, Subaru said: "We hope to achieve an efficient supply of service parts that will meet our customers' needs while keeping inventory levels under control."
READ MORE: IS ARTIFICIAL INTELLIGENCE TAKING OVER THE SUPPLY CHAIN?