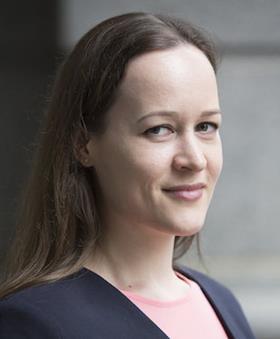 "Only connect," said EM Forster. In its own way, the automotive industry has been trying to do just that. Every major OEM has been developing connected models that enable access to the internet, superior navigation and better safety systems onboard, plus communication between vehicles, the transport infrastructure and even drivers' homes. This is great for tech lovers and people who have the urge to stay connected – and a nightmare for anyone who hates the idea of inanimate objects 'talking' to each other.
Applying the concept of connectivity to finished vehicle logistics is rather more tricky, but a number of vehicle-makers have been investigating the use of onboard telematics systems to enhance visibility during distribution and create a more efficient outbound supply chain. Using telematics offers an advantage over barcodes and RFID in that vehicle data can be transmitted without the need for scanning and extra equipment.
BMW, for example, took its 'connected distribution' project into operational mode in March 2018 and has already seen the benefits in terms of greater transparency. Though it is still early days, the OEM is now looking ahead to exploit the potential further. "In the future, we will measure and monitor entire flows of vehicles, not just individual cars," project leader Juliane Gottmann told Finished Vehicle Logistics for our feature on connected distribution. "We'll be able to see trends and make predictions, optimise flows and reduce lead times."
Speaking of connections, albeit of a different kind, few places are better connected in today's geopolitical and economic context than Central and Eastern Europe (CEE). Sitting between western Europe and China, it acts as a gateway between the two regions and is increasingly the focus of large-scale infrastructure projects to improve logistics links.
At the Automotive Logistics CEE summit in November, Tongwei Yang, head of international rail at Changjiu Logistics, pointed out that by 2017 Sino-European trains were connecting 28 cities in China with 36 cities in 16 European countries, eight of them in CEE. The flow of goods between east and west has increased to the extent that the Małaszewicze-Brest border crossing, which connects Poland and Belarus, has seen a quadrupling of cargo volumes to 74,000 TEU since 2015, said Yang.
China has played a big role in boosting these connections via its famous Belt and Road initiative, but the governments of the region are obviously also keen to develop infrastructure that will help their economies. Hungary, the setting for Automotive Logistics' CEE conference, has been notably active in this regard, having recognised automotive as a mainstay of economic growth.
In his opening speech at the conference, minister of foreign affairs and trade for Hungary, Péter Szijjártó, said: "The automotive industry has proved to be a reliable industry, based on which it is absolutely possible that we will be able to maintain the 4%-plus growth rate of the Hungarian economy on a long run."
Szijjártó said officials were working with OEMs and tier suppliers on infrastructure "to make the logistic circumstances of the automotive industry even more favourable under these new global circumstances".
Those OEMs and tier suppliers investing in Hungary and the wider region are doing so not only for production but for engineering and R&D too – marking a transition for CEE from low-cost manufacturing to high-tech development. The Hungarian government is certainly getting behind this trend – liberalising the law on autonomous vehicle testing and funding a €150m ($171m) proving ground with capabilities for testing connected, autonomous cars, including a 5G network.
Szijjártó added: "We have made all necessary measures… to serve as a hub for developments regarding electromobility and autonomous driving."
Over the coming years the finished vehicle logistics industry can clearly look forward to intensifying connections, not only physical but incorporeal – even if it's not quite what Forster had in mind.