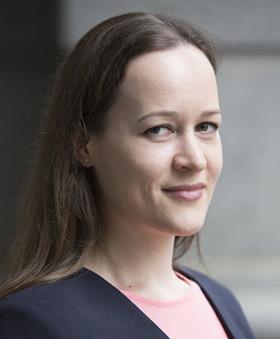 At first glance, the arrival of Easter eggs in spring seems like a miracle, but on reflection it clearly has less to do with an oversized rabbit than it does with packaging. What a product to have to deliver! A thin, curved, meltable confection that must survive the journey from manufacturer to retailer in one piece (literally), in order to join the serried ranks on our supermarket shelves. Hats off to the unsung packaging experts who make that possible.
For no one pays much attention to packaging in daily life. We are surrounded by boxes and cartons and packets in the shops, as well as from online deliveries to our homes, but beyond getting drawn in by attractive marketing, we tend not to explore it. Only the logistics professionals whose job it is to ensure that products are delivered safely, cost-effectively and in timely fashion are actively engaged in pushing the boundaries of the materials and processes for doing so – yet another example of how the logistics industry quietly keeps global commerce churning, daily life flowing and the world turning.
However, as we showed in our recent Packaging and Container Management supplement, there are some unresolved challenges in this area for the automotive industry, such as waste, return costs and a lack of visibility, standardisation and collaboration. More recently, we interviewed Kuly Malka, Ford's chief engineer for material flow and packaging engineering, who has helped the OEM to transform its approach to packaging over the past five years by instigating its first global returnable packaging system and modernising its container pool.
As Malka explains, last year Ford introduced a box called EuroBin that has proven highly effective: it can handle a 900kg payload and be stacked six-high when full and ten-high when empty, providing benefits for empty returns, inventory management and storage. The OEM now has plans to right-size its pool by summer this year.
Appropriately enough for Easter, Ford has also started to use what it calls 'chocolate trays' to deliver powertrain and some other components to its assembly lines. These plastic trays hold more parts than the equipment they replace and can also be recycled – ground into pellets and returned to the manufacturer. This last point is especially important, given the growing concern over plastic pollution in our oceans and elsewhere. It is incumbent upon all industry to reduce the use of such materials and find healthier ways of transporting goods.
"We have a zero-landfill strategy," says Malka. "Having durable, returnable containers, coupled with the advent of the so-called chocolate trays, is a good added value for the environment on top of all the other efficiencies."
For Malka, the way forward for the industry as a whole is through an open pool strategy and greater collaboration between vehicle-maker and tier supplier. "My wish is that the whole industry could come together and say: 'We recognise that there is going to be low-cost sourcing and that is fine, but why can't we use and share the same containers to make the world a better place by reducing CO2 and all helping each other to generate efficiencies?'"
Such joined-up thinking can only become more important as the automotive industry shifts towards newer types of technology, including alternatively powered vehicles, and starts to face a host of new challenges. A lot of effort has been put into developing electric vehicles and making them saleable, but rather less attention has been paid to what happens at the end of their lifecycle, when their hazardous lithium-ion batteries need to be safely transported, reused and recycled. This is something that will need to be addressed before their numbers increase substantially – and of course the processing of these batteries will be another area in which packaging will play a key role.
Yet "more collaboration" is something the automotive industry seems to talk about often, without necessarily delivering real-life examples. If it starts happening to any substantial degree, it will be more of a miracle than chocolate eggs at Easter.