Bosch is extending its wafer fabrication facility in Reutlingen, Germany to help tackle the global semiconductor shortage.
The wafers made at Reutlingen are thin slices of semiconductor, such as a crystalline silicon (c-Si), used for the fabrication of integrated circuits. The automotive industry is currently suffering a severe shortage of semiconductor chips as a consequence of cancelled orders when production plants shutdown during the Covid pandemic.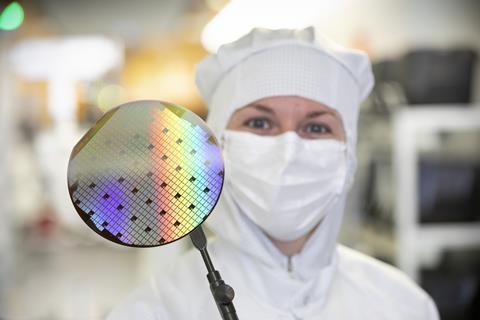 Bosch is now investing more than €250m ($268.6m) to expand global facilities up to 2025, which it said includes more production and clean-room facility space. That includes at Reutlingen and Dresden in Germany, and in Penang, Malaysia.
Around €50m of that overall expenditure will be invested at Reutlingen and by the end of 2025 Bosch will have expanded clean-room space in Reutlingen from around 35,000 sq.m at present to over 44,000 sq.m
The tier one parts supplier said increased production would help to meet growing demand for microchips used in mobility and IoT applications.
Session five at next week's Automotive Logistics and Supply Chain conference in Munich, Germany, held between May 2-4, will focus on what needs to be done to design smarter automotive semiconductor and material supply chains
"We are systematically expanding our manufacturing capacity for semiconductors in Reutlingen," said Dr Stefan Hartung, chairman of the board of management of Robert Bosch. "This new investment will not only strengthen our competitive position but will also benefit our customers and help combat the crisis in the semiconductor supply chain."
Bosch said it has been developing and manufacturing semiconductors at Reutlingen for more than 50 yeas, both for automotive applications and for consumer electronics. The facility makes 150- and 200-mm products that are used in application-specific integrated circuits (ASICs), microelectromechanical systems (Mems sensors) and power semiconductors, according to the company. It added that it is currently the only automotive supplier worldwide manufacturing power semiconductors made of silicon carbide.