Pirelli has announced an additional €114m ($114m) investment in its Silao plant, in the Puerto Interior industrial hub in Guanajuato state, Mexico. The plant, established in 2012, will have received €800m investment from its parent company, with the new funds.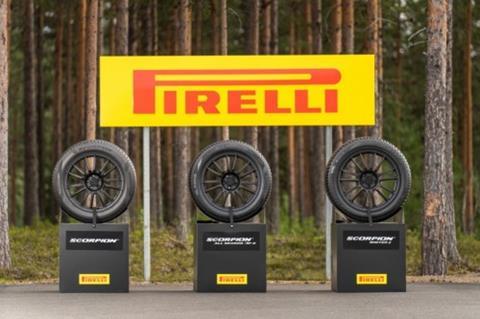 The Silao plant serves local and North American customers and will produce 7.2m tyres to year-end 2022. The new investment is expected to increase that production to 8.5m tyres by 2025, with an expansion of the factory including new construction. Over the course of 2022 to 2023, new facilities aimed at Pirelli's high value products will take the production area up to 220,000 sq.m and is expected to create 400 new jobs at the site, bringing the facility to 3,200 employees.
"The Silao plant has made an important contribution to the success of Pirelli's global strategy of becoming the leader in the High Value segment," said Marco Tronchetti Provera, the CEO and executive vice-chairman of Pirelli. "When we chose Silao and the Guanajuato region as the location for a new plant ten years ago our expectations were very high. I am happy to say that we have achieved our goals and that the factory and the people who work there have exceeded our expectations."
Provera said the Silao plant is one of the most technologically advanced in the group and will soon host a new Pirelli R&D Centre.
The focus of the plant in Silao is on making tyres for SUVs, electric vehicles and other luxury cars. As a consequence, it makes products with some of Pirelli's most advanced technology, including RFID tracking for product maintenance, noise cancelling and the sensor-heavy Cyber Tyre product, aimed at super cars.
"Mexico is a strategic area for Pirelli for all its activities in North and Central America and with this investment we will further increase Pirelli's technological and industrial competitiveness," said Claudio Zanardo, president and CEO of Pirelli North America. "I wish to thank all the people and the institutions, who over these years have contributed to the growth of the Silao factory."