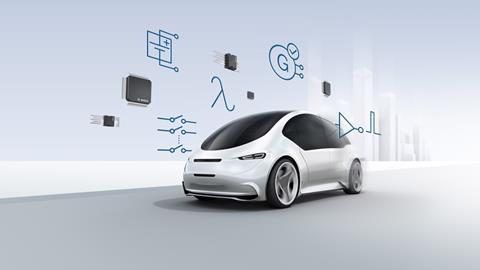 Supply chain network design is at the forefront of Robert Bosch's logistics strategy and will play a crucial role as the tier one supplier establishes new supply chains and operations to feed the rise in electric and autonomous vehicle production.
In the latest report from Ultima Media's Automotive business intelligence unit – Automotive Tier Supplier Profit Analysis 2020 – a Bosch spokesperson explains how the company has developed a standard process for supply chain network design that provides each of its divisions with a forecast over a five-year period.
"We can see the result in our warehousing footprint, for example, but also in our transportation network design," says the spokesperson. "Moving forward we can design what is the optimised setup rather than optimising after the event. It is important that we have data and that we are able to manage that data; that's the first step."
The second step, according to Bosch, is managing the variation in suppliers and customers. The management of Bosch's modular setups will enable it to meet variation the closer it takes place to the customer, according to the company.
That relies on the regional setup of its operations, which is important from a logistics perspective, including for transport, warehousing, returnable packaging and foreign trade across the company.
It is also important in reducing supply chain emissions, something that is now regarded as a key performance indicator (KPI) at Bosch.
"We are thinking of further ways to quantify and value these reductions within our own KPIs, for example, by putting a dollar amount on it," says Bosch.
"Our Robert Bosch logistics strategy remains firm. It is still based on what we defined in 2014 and have revised on an annual basis up to today."
Looking ahead at the industry's transition to a technology that encompasses autonomous, electrified and more connected vehicles Bosch is positioning itself to lead the market in active safety systems.
"It is the kind of thing in which we are really at the forefront and cutting edge," says Bosch. "In many cases, maybe 80-90%, we understand what is required and what we need to do."
Download the full Automotive Tier Supplier Profit Analysis paper