The Association of European Vehicle Logistics (ECG) and Odette, the supply chain logistics standardisation, services and networking platform, have jointly developed a VIN-label standard aimed at making vehicle deliveries more efficient and safer. The new label recommendations have already been taken up by Volvo Cars.
Labels using a vehicle's unique identification number are commonly used to track and trace them from the factory to the dealer or end customer. Logistics providers scan the barcodes on the labels at various stages in the delivery process, which ideally provides information on their location.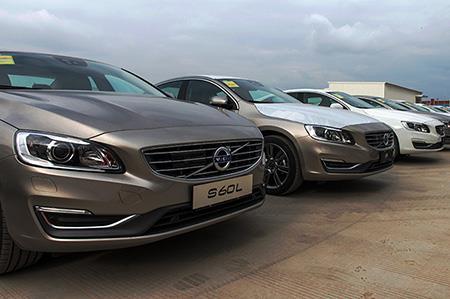 However, as outlined by ECG and Odette, different manufacturers may use different labels, fixed in different locations about the vehicle and with a variance in the information included, as well as in the quality of the materials used to make the label. That can lead to delays or inaccuracies in the tracking process.
Drawing from Odette's development of label standards used for the inbound supply of parts, the two organisations have now drawn up a prescriptive standard for VIN labels that standardises label type and location, as well as recommending the use of 2D QR codes rather than ordinary barcodes.
The label also needs to include clear information on how the vehicle is powered ie whether by internal combustion, lithium-ion battery or alternative. ECG and Odette have adopted the advisory from the European Maritime Safety Agency (Emsa), which uses a three-alpha character fuel-type code. Using this code vehicle shipping companies can identify whether the vehicles pose a greater fire risk in transit, as battery-powered vehicles do.
That is of growing concern to an industry that has already counted the cost of a lithium battery fire on more than one occasion, whether it be carmaker or finished vehicle logistics provider.
As mentioned, Volvo Cars has been quick to pick up on the recommendations from ECG and Odette.
"We at Volvo Cars happily lead by introducing one standard for all cars, wherever they are produced, whatever customer they are delivered to," said Erik Uyttendaele, head of outbound logistics, EMEA at Volvo Cars. He said he expected implementation of the new VIN labels to begin in Q2 2023 and to start appearing in their various vehicle flows in Q3.