European carmakers have increased palladium imports from Russia despite the current logistics challenges because of fears supplies could be further restricted. The move follows threats by Russian officials to restrict exports to the West and trade the metal exclusively in roubles.
Palladium is mostly used in the manufacture of catalytic converters and the automotive industry consumes around 80% of what is made annually.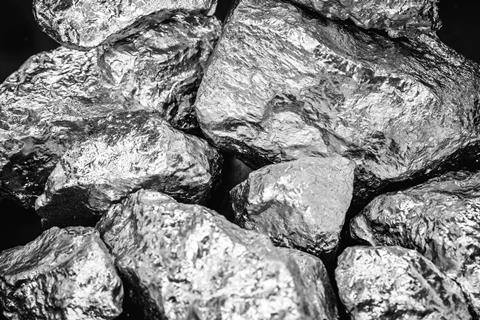 In March of 2022, the European Union (EU) bought 164,000 ounces (4.6 tonnes) of palladium from Russia worth €407m ($425.4m). This was the highest monthly purchase in the past two decades. For comparison, the EU imported 90,000 ounces of palladium from Russia in March of 2021.
Russia is central to the palladium market, accounting for 40% of all mined production. Palladium supplies from the country faced disruptions in the first weeks of the Russia-Ukraine war from widespread flight bans. The metal is almost always transported by passenger planes.
Rouble trouble
Andrey Klishas, head of the Constitutional Committee of the Russian Federation Council suggested selling nickel, platinum and palladium for roubles.
"Why are nickel, platinum and palladium not sold for roubles to this day?" asked Kishas on social media. "This is what the West really needs and has no opportunity to replace. I know that without our palladium, all [Western] automakers will quickly sink. [Let's export] palladium only for roubles," he added.
Since April of this year, Russia has demanded that European customers pay for gas supplies in roubles. Several countries, including Poland and Bulgaria who refused to do so, had their gas supplies cut.
Looking east
Research conducted by the world's leading catalyst producer, Johnson Matthey, showed that Russia's largest palladium producer Norilsk Nickel managed to overcome initial supply disruptions by re-exporting metals through eastern hubs.
In March, Norilsk Nickel president Vladimir Potanin confirmed the move to the Russian press and said the company considered re-directing supplies from the US and Europe to China, and other countries that had not joined anti-Russian sanctions.
Against a background of fears about supply disruptions, the palladium price hit an all-time high of $3,289 per ounce in early March, but rolled back to $2,000, as concerns of the lack of Russian palladium on the global market subsided. At the time of writing, palladium is traded at $1,892 per ounce ($60.83 per gram).
Replacement technology
Given the threats to supply from Russia, carmakers are ramping up efforts to reduce palladium use and switch to platinum, according to the Russian consulting agency Autostat, which cited data from the World Platinum Investment Council (WPIC).
WPIC estimated that carmakers use about 2.5 to 3m ounces of platinum and about 8.5m ounces of palladium annually.
On the other hand, the Russian consultancy Aton estimated that the March price rally towards $3,000 per ounce of palladium pushed carmakers to look for a replacement material.
Aton's analysts said the risk of replacing palladium with platinum is levelled out by the prospect of the alternative replacement of palladium by rhodium, which is more expensive ($14,100 per ounce).
In the long run, demand for palladium will be supported by tightening regulations on CO2 emissions in the automotive industry but. at the same time, palladium demand from the automotive industry is set to decline as the global production of electric vehicles increases and catalytic converters become redundant.