Meilin Auto has become the first automotive dealer outside the Commonwealth of Independent States (CIS) to register a subsidiary on the Russian market and begin vehicle sales to local customers.
The move secures the import of vehicles from China and Russian analysts believe that if other dealers follow the lead of Meilin Auto, it will help lower logistics costs on vehicle deliveries to local customers and eventually bolster sales.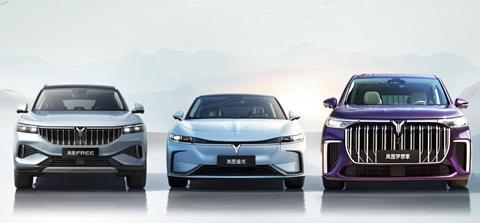 Since direct export from Europe, Korea and Japan was halted at the beginning of 2022, Russian car buyers were left with locally assembled models and those imported from China. Chinese brands are now reported to account for 40% of new car sales, according to Russian market analyst Autostat.
In terms of meeting demand for Western brands that are no longer available in Russia, the government has allowed the import of automotive products without the permission of the brand's owner. Over the past year, this scheme, known as parallel import, has become quite popular and involves several Chinese dealers that also sell Western brands.
Chen Jiahao, CEO of Meilin Auto, told Russian news outlet, Autonews, that to avoid risks, vehicle deliveries to Russia from China are not made directly but through export companies.
Russian media outlet Autonews explained that to avoid secondary sanctions, Chinese dealers deliver vehicles designed for Russian customers only to the border with Kazakhstan or Russia, where they are sold to third companies and picked up by Russian transport providers following customs clearance.
Parallel crackdown
A rapid growth in parallel imports could help the Russian market rebound in 2023. A Russian Business Consulting report, citing local market participants, reveals that this year the country could see sales on the domestic market crossing the 1m mark. Last year, sales plummeted to 687,000 finished vehicles, the lowest level in several decades.
Western carmakers have tried to crack down on parallel imports. Volkswagen is reported to be blacklisting Chinese dealers found reselling its products to Russia, according to Russian press sources. Mercedes-Benz has also recently withdrawn a licence from its only official distributor in Moldova for the same reason. However, these efforts have had little or no result.
Anton Shaparin, president of the Russian National Automotive Union, said that VW could not prohibit Chinese dealers from selling its vehicles to Russia because, among other things, it assembled them in the country not independently but in joint ventures with local companies FAW, SAIC and JAC, which retain control over the sale strategy.
At the same time, Chinese carmakers with an eye on sales in Europe and the US are loath to risk secondary sanctions by opening subsidiaries or using the parallel import scheme, according to Meilin Auto's Chen.