The war in Ukraine and subsequent sanctions on Russia have hit container shipments by rail between Europe and China, with repercussions for automotive supply and the further complications for ocean freight
With the war in Ukraine showing no signs of ending soon, the disruption for automotive logistics looks like it is going to be a long-term problem. Shipments from Ukraine have understandably been the hardest hit, but the combined impact of sanctions on Russia and destruction to infrastructure has also had a profound effect on shipments by rail from China to Europe and vice versa.
Estimates suggest that more than a million containers, scheduled for delivery by rail from China to Europe via Russia, have been diverted onto new routes, adding to already congested container ports in China and causing headaches for automotive firms around the world. This represents a sizeable proportion of the estimated 1.46m containers, comprising $75 billion worth of goods, carried by train between China and Europe last year.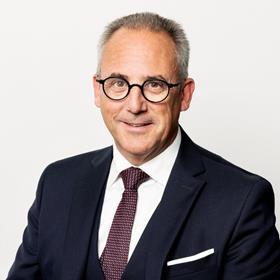 "The impact on the movement of containerised parts is remarkable," Toni Fondevilla, head of sales for the automotive vertical at Maersk tells Automotive Logistics. "Rail from China and rest of Asia has obviously stopped, not being able to cross Russia, and this has diverted volumes to ocean and air, adding even more complexity to the current port congestion in China."
Trains without containers
The impact of the war on China-Europe rail freight might at first glance seem surprising. Figures from RZD Logistics (the logistics arm of Russian Railways) indicate container transit through Ukraine accounted for only 2% of westbound traffic volumes on the New Silk Road last year. Despite this, however, the fallout from the war has meant that many logistics firms have had to scramble to reroute cargoes.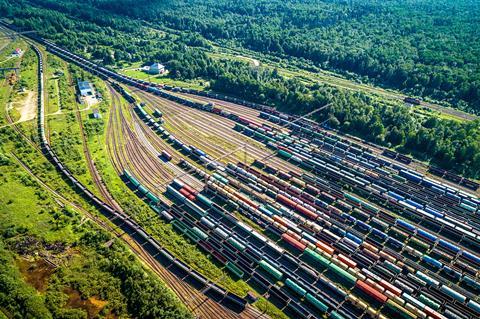 Ilja Gorbunov, rail project manager at Gefco, notes that "from an operational point of view, Silk Road trains are running with the usual regularity. However, the number of containers being transported in the last two months has significantly declined."
While the majority of rail traffic between China and Europe has typically bypassed Ukraine, nearly all of it transits Russia and Belarus, two countries that are increasingly isolated by the international community. "Since the start of the invasion we've had a number of customers who are understandably uncomfortable with the idea of moving goods through Russia and Belarus, and the inevitable impact has of course been lower volumes on the Silk Road route," says Gorbunov.
Political fallout
The deterioration of global relations with Russia has also resulted in significant impacts on the global supply chain. Jürgen Adler, vice-president for the automotive vertical market at French logistics group Geodis, notes that all rail connections through Russia have suffered.
"A lot of shippers and logistics providers have stopped using this connection due to the political impact," says Adler, adding that, as a result, capacity has been transferred back to ocean or air for critical components.
Likewise, OEMs have seen political pressure disrupt supply chains even when goods are not directly shipped by rail. A spokesperson for Volkswagen Purchasing notes that while the group normally conducts material transports from China to Europe by sea freight, the rail links were a vital alternative in the case of supply bottlenecks or when a shorter transport time is needed.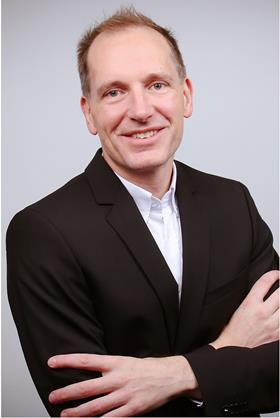 "In the run-up to the Ukraine war, these rail transports were mainly carried out in transit through Russia but, since then, these routes are no longer used by Volkswagen Group Logistics. Alternative routes, via Turkey for example, can now be used but transport volume in the run-up to the war was quite low on the China-Europe route in any case, and no transports have yet taken place on the alternative routes mentioned."
Danish transport and logistics company DSV has also suspended rail transport between China and Europe estimating that "the rail network is operating with a 60% capacity cut due to the ongoing crisis in Ukraine". Claus Nicolajsen, vice-president of air and ocean products, APAC at DSV, explains that because of "ongoing sanctions and the conflict in the Ukraine the movement of goods on the China-Europe railway has been suspended within DSV, and we are currently working with our customers to find alternative solutions and new routes".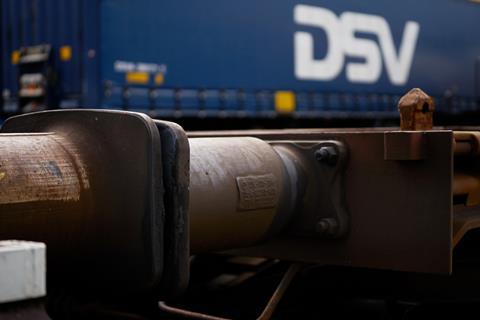 Patchy connections
Although alternative rail routes between China and Europe do exist, most notably the southern route via Turkey, Georgia and Azerbaijan, there is no comparably direct track and much of the connecting infrastructure is patchy, with delays occurring frequently.
Gefco is one logistics provider that has switched to delivering via this route and has found that the relative merit of rail versus ocean or air freight must be reassessed for each and every delivery. Gorbunov notes that "customers still require fast and stable transit times for automotive goods that need to be delivered for inbound production", so rail via the Caspian and Black seas is still a good option for cargoes that cannot be shifted via ocean freight.
However, in many cases, Gefco is also helping rail customers to pivot to ocean or air services, "securing their supply chains and maintaining the integrity of their deliveries" or utilising intermodal solutions that allow containers to move via rail and ferry mode through Kazakhstan, Azerbaijan, Georgia, arriving to the main EU rail hubs.
Geodis is also offering 'middle corridor' routes to connect China and Europe via Romania or Turkey, and Adler notes that these regular onward services to the rest of Europe are increasingly becoming popular by land, sea and multimodal.
Shifting modes
While there are several alternative land routes for rail traffic, many of these also come with their own security challenges, as risks remain high in several transit countries. Costs can also be around one and a half times more than delivery via Russia, even without delays or additional security requirements. This has meant the vast majority of automotive shipments that are not time sensitive have been transferred to ocean freight, drastically increasing lead times.
DSV notes that prior to the invasion of Ukraine, the rail journey from China to Europe, from terminal to terminal, took roughly between 15 and 18 days, around half the time it took to move containers by ship.
While this delay may have been disastrous a few years ago, the impact of Covid and resultant reappraisal of schedules has given operators a little more leeway. DSV's Nicolajsen considers supply chains now to be "better balanced to the longer ocean transit times in 2022 compared to the disruptions we saw in 2021". He highlights that "most rail shipments have been diverted to ocean freight, including finished vehicles that were previously being moved by rail", leaving only a very limited portion being moved by air freight.
While ocean freight may have taken the brunt of diverted cargoes, the road transport segment has also felt the impact of the Ukraine crisis as a shortage of Ukrainian drivers has provoked "a tremendous unbalance in European road freight", according to Fondevilla at Maersk.
"The war between Ukraine and Russia did lead to a disruption on the road freight market," says Adler at Geodis. "A lot of drivers were Ukrainian and were driving for Polish truckers but they have now gone back to their country to fight, or because they were needed there, and this has led to a further shortage of drivers in Europe."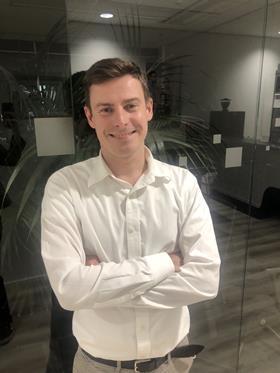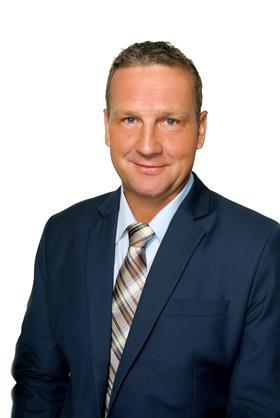 Sanctions driving local sourcing
Alongside the political pressure on firms to avoid Russia, the mounting sanctions on Russian businesses are also having an impact on supply chains, with long standing operators no longer able to access global financial systems. In April, state-owned Russian Railways failed to make a bond interest payment, marking the first time a Russian debt instrument was classified as defaulted since the invasion.
This has driven a shift to more local sourcing in some cases, cutting the need for transcontinental shipment. Mercedes-Benz states that "we are increasingly pursuing a 'local for local' approach, which is to produce passenger cars in the largest markets where we sell". It adds that it has "suspended the export of passenger cars and vans to Russia as well as the local manufacturing in Russia until further notice."
"Mercedes-Benz is monitoring the situation closely and remains in close contact with suppliers to work intensively on solutions for safeguarding supply chains," says a spokesperson for the carmaker. "This includes, among other things, transferring production to other locations within the supplier network."
The increasingly complex legal situation for global supply chains is also emerging as a key factor driving local sourcing. Gorbunov explains that "beyond the inevitable drops in volume on the Silk Road Route, [Gefco has] seen other knock-on impacts [and] had to implement a number of operational changes to ensure safety and compliance across all shipments.
For instance, the logistics provider has implemented new and additional legal compliancy checks.
China lockdowns
A further factor driving the shift to local sourcing has been the fact that shipments from China plunged in recent months under the government's tough lockdowns on the mainland to combat soaring Covid cases. Those have now been lifted but the disruption to shipments has not been straightened out yet.
"As factories in and around Shanghai closed in April due to a surge in Covid-19 cases, the volume of goods to be moved by rail were still very low, and the supply/demand balanced well," says Nicolajsen. "It's hard to say exactly what impact it has had across other modes of transport which made exports nose-dive, and so we expect that the full impacts will be felt in the coming months when production levels begin to rise to pre-lockdown levels."
At Geodis, Adler had a similarly downbeat outlook, highlighting lockdowns first in Shenzhen, then Hong Kong, North China's Jilin province and, most recently, the severe lockdown in Shanghai: "Auto production was severally impacted and as a result, we are seeing now a huge backlog of container ships is piling up in front of Shanghai port waiting to dock and to be loaded."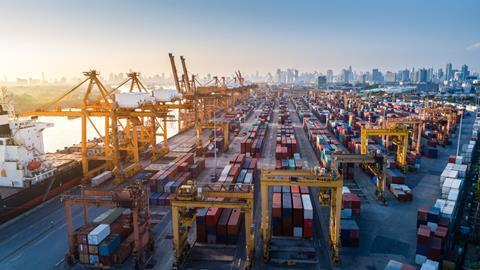 Light at the end of the tunnel
These factors undoubtedly mean that pressure will remain high on east-west rail logistics over the medium term, with risk increasing should the Ukraine conflict expand. However, operators are cautiously optimistic that some positives may emerge.
"We have seen a great deal of interest from China and south-east Asia in the rail network between Europe and China, and we expect that ongoing investments within this critical infrastructure will continue," Nicolajsen states.
He goes on to say that the rail network was a success when it was fully operating and major cross-border issues such as customs clearance and documentation have seen significant improvements.
"At this stage the infrastructure needs scale, and we're quite certain that governments will make the necessary investments to add alternative routes between China and Europe," he says.
With signs of global recession continuing to build, the outlook for immediate infrastructure investment may not be too promising but Adler sees this as part of a long-term trend that will take years to complete.
"Automotive supply chains will not change quickly," he says. "We need to remember that a car lifecycle is almost always around seven years and long before that all parts and the suppliers are selected. Many of these are still sourced in China today, and from a service provider point of view we haven't seen too much of a move to other south Asian countries for parts supply."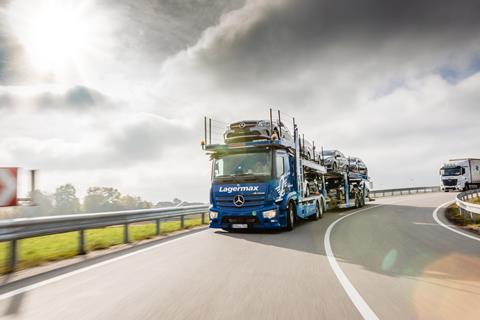 Adler says that Geodis has seen supply planning from some of the European new battery manufactures shifting from a heavy Asian footprint to a more localised footprint in Europe to avoid long distance disruptions.
"We believe that stable supply planning will become key to avoid disruption and firm volume commitments for ocean and air capacity will play a key role in order to secure a stable supply chain," he says. "However, it remains to be seen if the industry will go completely down that path."
Highlighting positive movements from logistics operators in responding to the Ukraine crisis, Gorbunov predicts investment in potential infrastructure upgrades in countries on the new routes.
"What this means is that we could see transit times return to their usual expected level between China and Europe," he concludes.