CP bought KCS for $31 billion in December of that year and the deal has now gone through the necessary regulatory review process and been approved by the Surface Transportation Board (STB).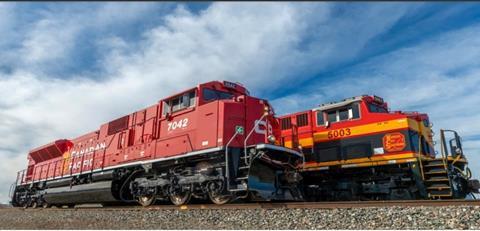 Now operating as Canadian Pacific Kansas City (CPKC), the combined company will have a much larger network, operating approximately 32,200km (20,000 miles) of rail, employing close to 20,000 people.
In a message to CP and KCS customers sent last week, John Brooks, executive vice-president and chief marketing officer, said CPKC is "North America's first and only three-country railway" and will meet the needs of a North American supply chain that needs efficiency and connections. Brooks also said CPKC will provide growth opportunities for customers and employees.
The company plans to invest more than $275m in new infrastructure over the next three years to improve rail safety and the capacity of the core north-south CPKC main line between the US upper midwest and Louisiana.
Having an integrated single line network is something that is particularly important for the movement of finished vehicles in North America given the reduction in hand-off points between carriers which brings improvements in terms of service and cost, and reduces the risk of damage to the vehicles.
Improving rail services in North America for finished vehicle transport will be one of the topics of discussion at next month's Finished Vehicle Logistics North America conference in California, which takes place between May 9-11
CPKC said operational efficiencies gained through the merger would save 1.6m tons of greenhouse gas (GHG) emissions and another 300,000 tons of GHG emissions with the diversion of 64,000 long-haul truck shipments to rail.
"This unmatched CPKC network will give our customers new options and expanded reach to more markets as we provide reliable rail service, take trucks off public roads and raise the bar on rail safety by expanding CP's industry-leading safety practices," said CPKC president and CEO Keith Creel.
The network is well positioned for the automotive industry in North America, including on the Mexican side, thanks to a new rail-linked vehicle distribution centre (VDC) in the central Bajío region, home to biggest concentration of vehicle manufacturing in the country.