Danny Auerswald, plant manager at the Transparent Factory Dresden details the investments, strategy, technology and processes that Volkswagen is implementing to produce a new generation of electric vehicles on its MEB architecture, including Volkswagen ID.3 at the plant in Dresden, Germany, which was Volkswagen's first all-electric factory.
He speaks to Christopher Ludwig, editor-in-chief at Automotive Logistics and Ultima Media.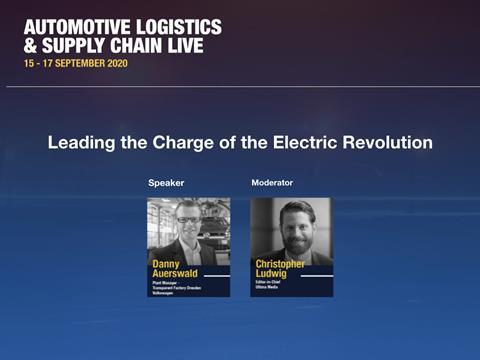 This presentation was first broadcast on September 17th during the Automotive Logistics and Supply Chain Live virtual conference. Click here to view all videos from the conference on demand.